I love [LOVE] social media and I also love helping others succeed.  Most of the emails I receive are questions from other bloggers about blogging and social media tips.  Im always happy to help.  Recently I've been getting emails from businesses too!  So, a few months ago I started a social media management company called ie consulting.  I then signed up to do a session on Pinterest for business at the local community college's Small Business Development Center.  I want to take what I know and help local small businesses.  And the fun thing is that everything Im going to talk about applies to us as bloggers!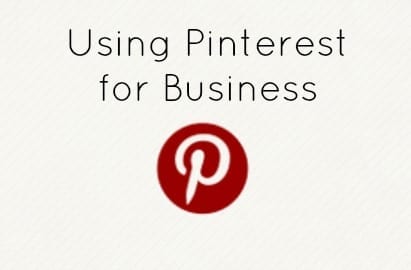 The first question Im sure that I will have to answer is – why do I need to be on Pinterest?  Because its one of the fastest growing social media networks reaching with over 4 million views a day.  People spend an average of an hour a day on the site and follow brands to feel connected to them. 

As a blogger, Pinterest is my number one traffic source.  Not only that, it also accounts for more then 50% of my monthly traffic!  And you know what?  I haven't done anthing special to help increase that traffic.  There are simple things that we can all do – bloggers, small businsses, huge brands – that will help Pinterest driven traffic.  So, Im going to start with the basics and work my way up.  Im going to make a few assumptions during this series –
that you know what Pinterest is

you already have a Pinterest account

you know how to pin/repin
Im excited to share what I've learned over the past two years and can't wait to dive into the business of Pinterest!
Do you have any questions or thoughts on using Pinterest for business?