Super quick to toss together, this pineapple coconut breakfast smoothie is healthy, delicious and only 2 ingredients.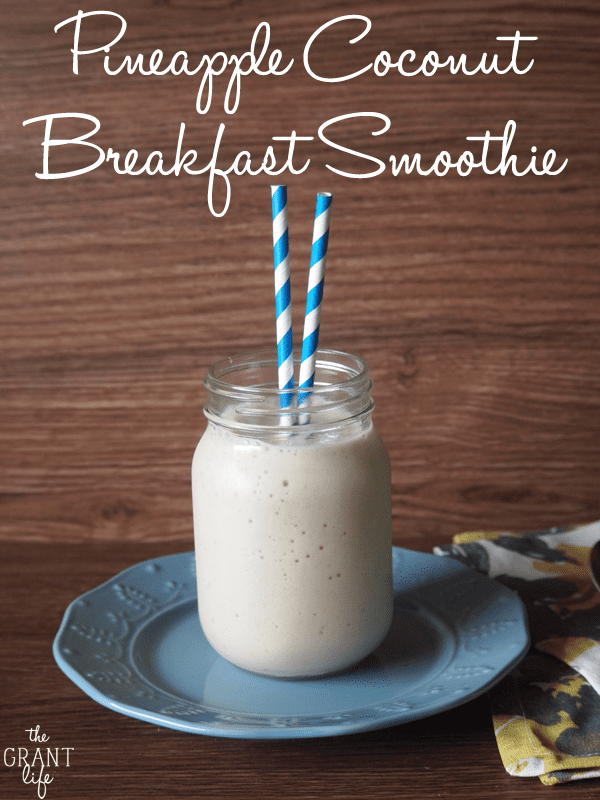 I've gained a little weight. [Why is that so hard to say?!] I had lost almost 30 pounds in 2 months before I found out I had Crohns. People kept telling me how great I looked and I was miserable. I told some people that it was because I was sick, and others I just said thank you. I didn't have enough time to go into details on why I was losing weight so quickly. I even cried about it a few times. [I was way emotional on top of everything else. Go figure.]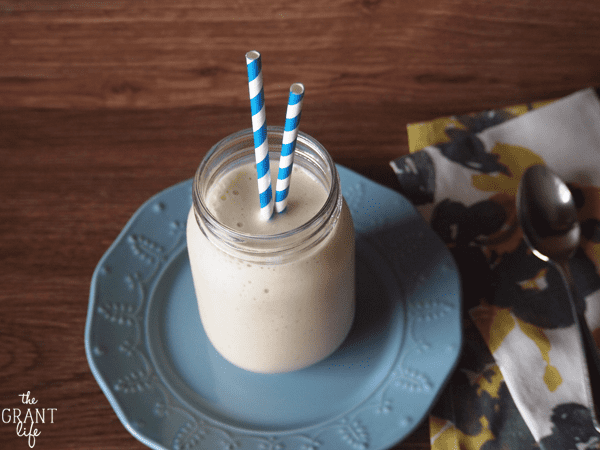 After I was diagnosed and I started to feel better, I ate. I ate a lot. I didn't have an appetite for months and I was making up for it. Fast. I gained all 30 pounds back and them some pretty quick. I was uncomfortable when I had lost the weight and I was starting to be uncomfortable after gaining it all back. Sometimes I just shake my head and wonder why I let myself go, food wise. Then I remember that I like food. I like sugar and carbs and cheese.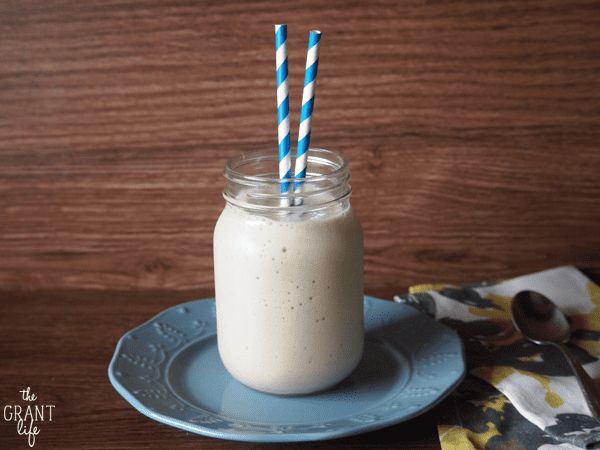 So I'm sort of on a diet. [I whispered that word.] Sorta. I know I need to eat in moderation, I know I need to eat less sugar, I know I need to get my groove on at the gym again. I know all this. Actually doing any of it is the challenge. I'm going to start small. Like delicious breakfast smoothies small. I'm determined to become comfortable with my body again. Without having to give up good food. Is that possible? I sure hope so!
*For this recipe you need two ingredients – Pineapple Coconut juice and frozen bananas. This L&A Pineapple coconut juice is the one I used and its pretty fantastic. [affiliate link]
Be sure to check out these other greats recipes too!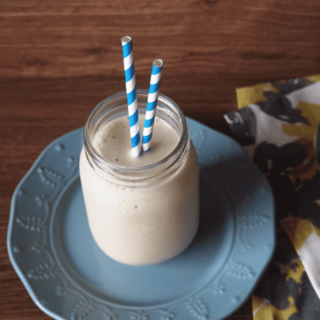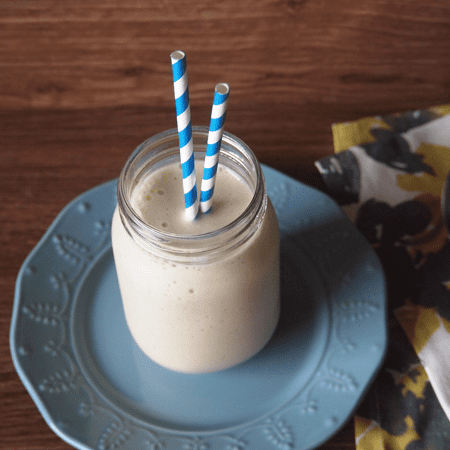 Pineapple Coconut Breakfast Smoothie
Ingredients
1 cup Pineapple Coconut Juice
2 frozen bananas, chopped
Instructions
Add everything to a blender and mix well.
Pour into glass and enjoy!
Recommended Products
As an Amazon Associate and member of other affiliate programs, I earn from qualifying purchases.