Seasonal fruit meets pancake meets skillet in this pear dutch baby.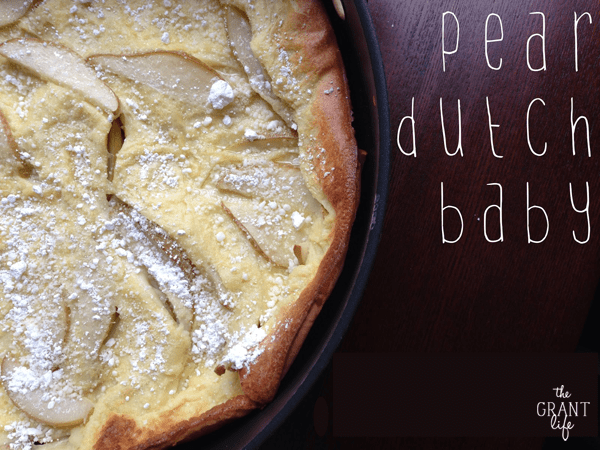 Yahoo! We have the amazing Elizabeth back with us today to share another recipe. Well, sorta. Here's that deal – I have another blog called the breakfast hub and it was all breakfast all the time. Pretty cool, huh? Yea it was! But I wasn't able to keep up with two blogs, two kids, 3 dogs, real estate, photography and oh yea life in general. So I let that other blog slide and I was sad. Oh so sad.
Then in the middle of the night (when all my great ideas come to me) I thought "Hey, why don't I share those amazing recipes over at the Grant life?" I emailed Elizabeth and she said sure! Share away! So I'm really taking recipes from over there and putting them here, adding a few words and making a Pinterest pretty image.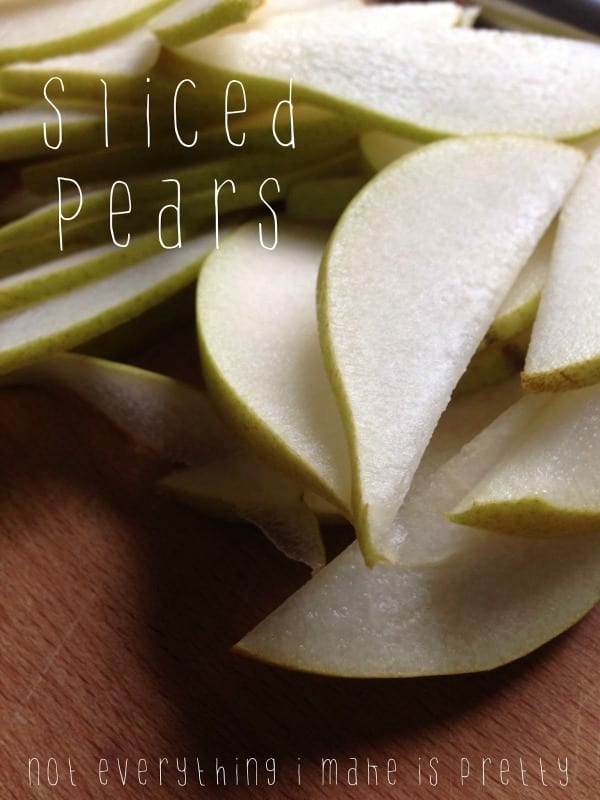 Let's talk about this recipe here real quick. I want it. I love dutch babies, they are so easy to make and perfect for breakfast. Or brunch. Or dinner. Anytime. They are good anytime. Plus, they can be cooked in a cast iron skillet. [And we all know that I have a slightly abnormal obsession with my skillet.] I use my skillet all the time. All.the.time.
I was thinking the other day "I haven't posted a new skillet recipe in awhile, let me get on that." I made this delicious mushroom and mozzarella pasta skillet. Seriously, it was soo good. And I grabbed the skillet from the oven to put it on the counter and it dropped. I dropped it. All over the floor. Pasta everywhere. I let out a silent cry.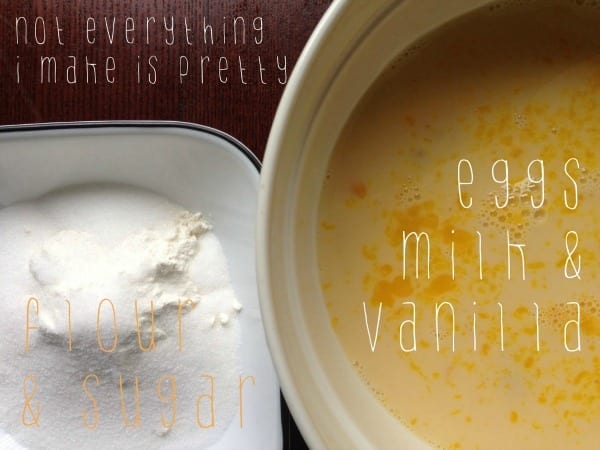 I pouted for a whole day. Literally 24 hours of pouting. After I got over myself, Ryley and I spent the afternoon in the kitchen making scones. She had so much fun making the "pies" and cutting them with the kid friendly pizza cutter. We made chocolate ones and she put a chocolate chip proudly on top of each scone before I put them in the oven. Sweet girl.
At dance this week, the teacher always asks the girl a warm up question. This week it was – what do you want to be when you grow up? Some girls said doctors, teachers, vets. When it was Ryley's turn she very loudly said "CHEF!" and looked back at me and smiled. I didn't think that my heart could get any bigger. But it did. It exploded right out of my chest and then got 10 times bigger. I love that little lady!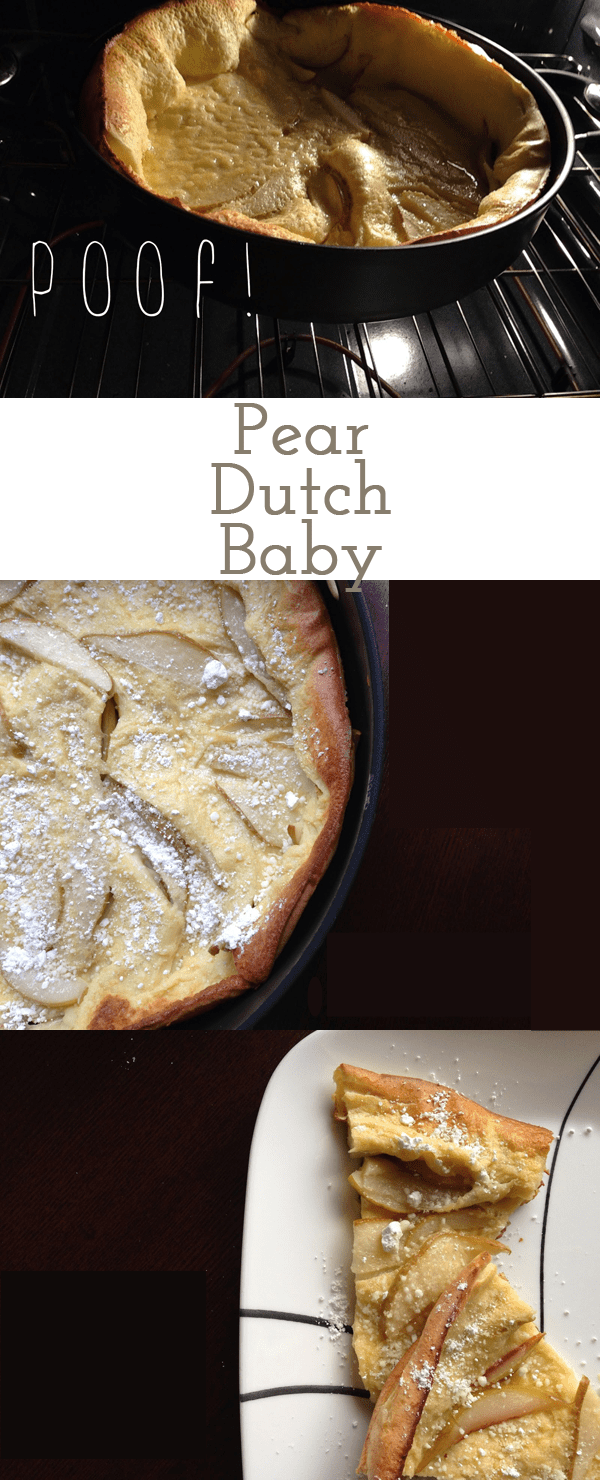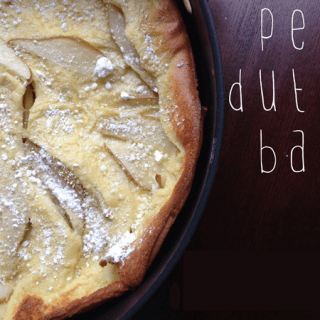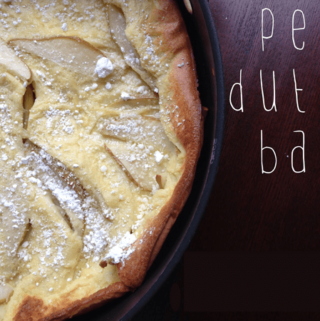 Pear Dutch Baby
Ingredients
4 Eggs
1 Cup Milk
2/3 Cup Flour
1/4 Cup Melted Butter
3 Tbsp Sugar
a Little Vanilla
Instructions
Mix in a blender (or with a mixer, wet ingredients first).
Melt some butter in a hot cast-iron skillet.
Add 1 sliced pear, then the batter.
Bake at 375 degrees, 35 minutes.
Dust with confectioners' sugar.
Nutrition Information:
Yield:

8
Amount Per Serving:
Calories:

250
Like this post? Be sure to check out: