The ultimate breakfast of champions – loaded breakfast totchos.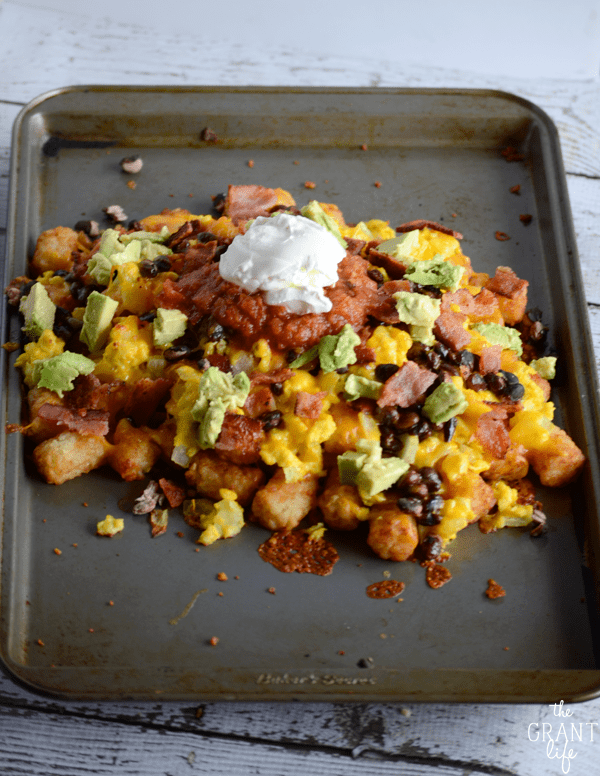 I love my husband, I really do, but I'm not sure what he did for presents before he was married. Ever since we started dating I have been in charge of the gifts. For everyone. His family, his friends, my family, him. Everyone. Which is fine with me. I actually love [LOVE!] giving gifts. Good gifts. I feel like I have this weird 6th sense for finding the perfect gift for people. A few months before Christmas I start to pay attention to when people mention things they want in passing. [I may even put them in a memo on my phone.] Then I wait for them to go on sale and snatch them up.
Boom. Oh.. you totally DID mention you wanted new towels! Good thing Kohls had a super sale and I had Kohls cash so I got them for dirt cheap. Enjoy! [This may have been an actual conversation on Christmas.]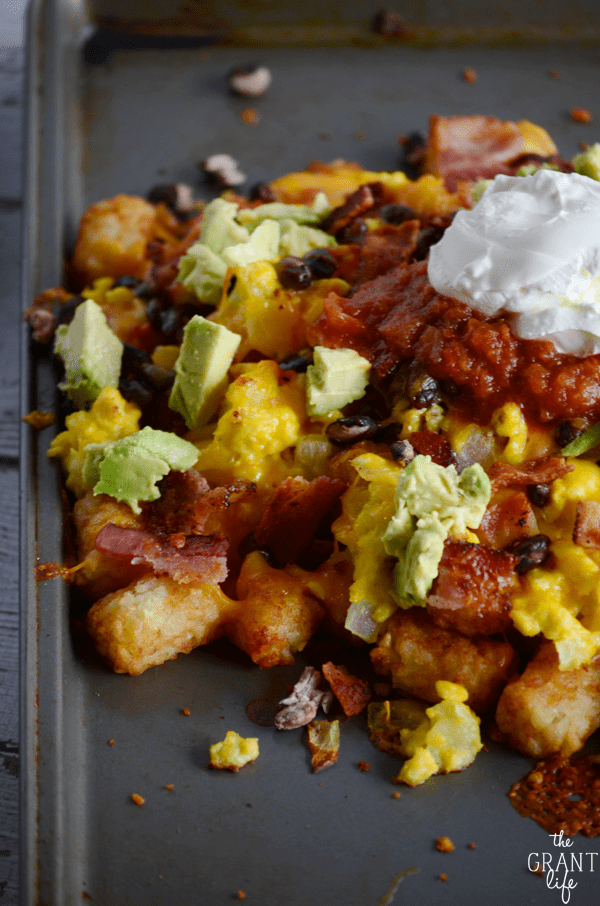 I did ask Ryon to help me find something for my younger brother this year. My brother is very fly by the seat of his pants. He sees something he wants – he buys it. On Amazon. With prime so he gets it fast. As awesome as my gift giving skills are, he may have stumped me this year. But he did just get a new gun so Ryon said "Sure, I'll get him something for his new gun." Sweet. Thank you husband!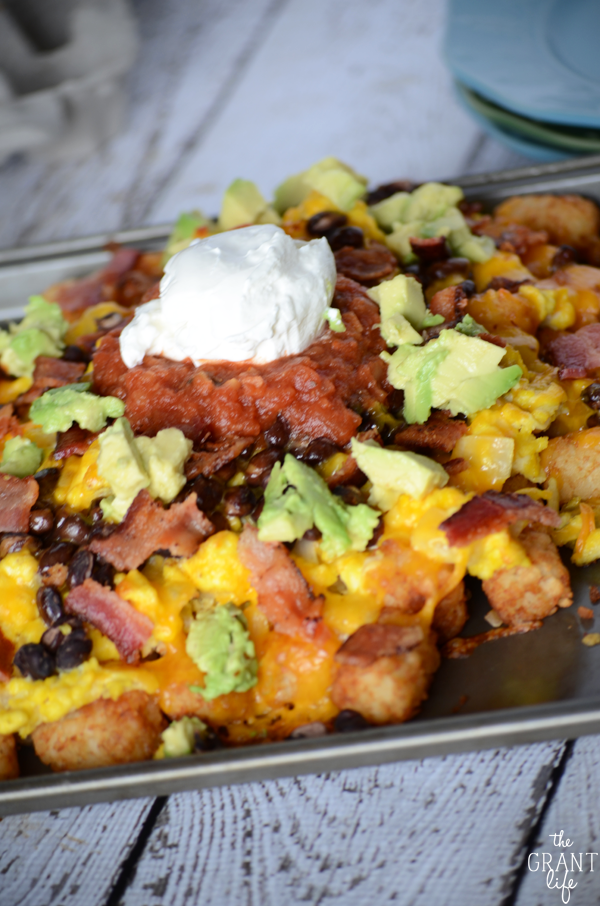 And then, as much as I love the man, he came home with a gift card to the sporting goods store. He said he wasn't able to find what he wanted so he just got him a gift card. Not to be that person – but I don't doooo gift cards. I do personalized gifts that I spent months thinking about. I go slightly neurotic on making sure everyone has what they asked for, even if they don't remember asking for it. Gift cards aren't my thing.
I wrapped the gift card in another small gift I had already purchased [a passport holder for his new passport because he's going to the Dominican Republic in May.. see? I listen. I stalk. I do whatever I have to.] and gave it to him on Saturday. He opened it and got way excited and said "Thanks Ryon! This is perfect!" And Ryon told him how he tried to find something for his new gun and wasn't able to and that they were even out of the ammo. My brother said he knew they were but he knew exactly what he wanted to buy with the gift card. They had a moment. A perfect gift moment.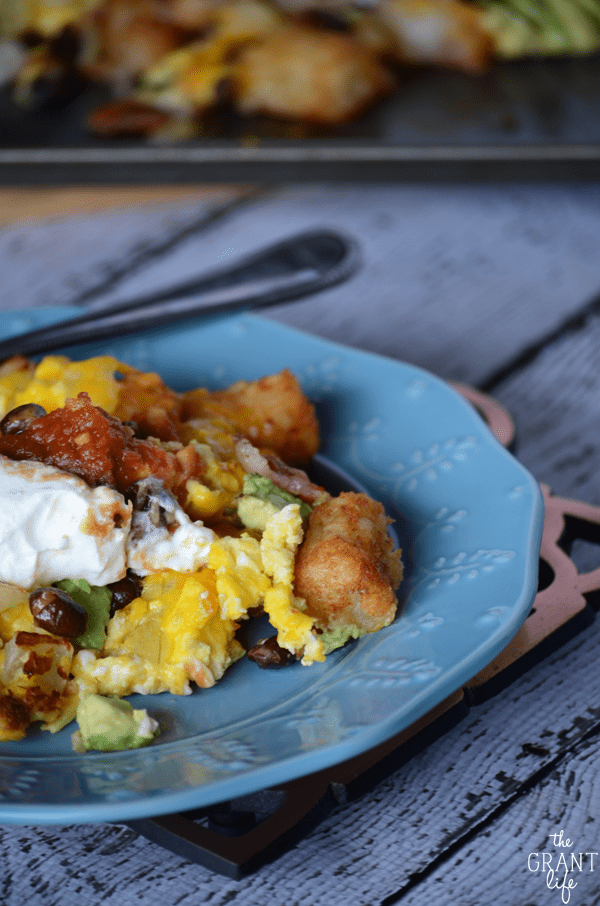 And then my brother asked Ryon if he wanted to do duck hunting the next day. And of course my hug the trees husband said yes. The next morning they went to shoot ducks in the freezing rain together super early. I listened to the rain from my bed after he left thinking that they both had to be miserable. It was 40 degrees and pouring. I knew they wouldn't be gone long. And like any good wife, I stayed in bed until he called to say he was coming home a few hours later.
Then after he called I whipped up these loaded breakfast totchos. One because I knew he would be starving and two because.. umm.. hello delicious! We had some leftover tater tots from dinner and I knew they would be perfect for breakfast. Oh and a totcho is a tater tot nacho. Its basically the best breakfast gift you can give! [Just sayin'.]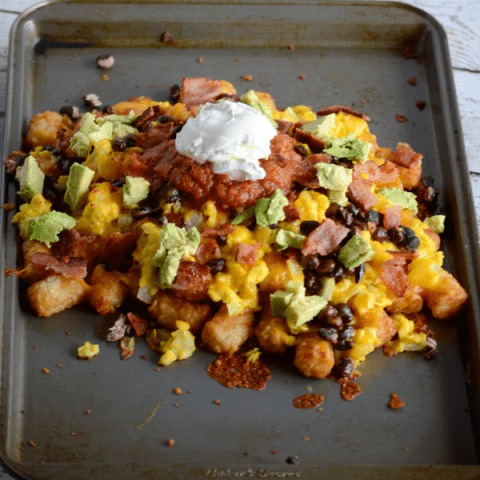 Loaded Breakfast Totchos
Ingredients
16 oz bag of tater tots
4 eggs
1/2 medium onion, diced
1/2 can of black beans, drained and rinsed (14 oz can)
4 slices of bacon
1 cup of cheese
1/2 medium avocado, diced
salsa and sour cream for topping
Instructions
Cook your tater tots according to the bag on a cookie sheet.
While they are cooking, saute an onion in a skillet.
Whisk the eggs and add them to the skillet.
Add the egg/onion mix on top of the tater tots then the beans and top with cheese.
Place back in the oven for 10 minutes, or until the cheese is melted on top.
Fry the bacon while the cheese is melting.
Remove the cookie sheet, add the bacon, avocado, salsa and cream cheese.
Let cool and enjoy!
Notes
You can use previously cooked tater tots as well!
Nutrition Information:
Amount Per Serving:
Calories:

1106
Cholesterol:

509mg
Sodium:

1822mg
Carbohydrates:

69g
Fiber:

8g
Sugar:

6g
Protein:

42g
Like this post? Be sure to check out: