The perfect no-bake cookie for all occasions!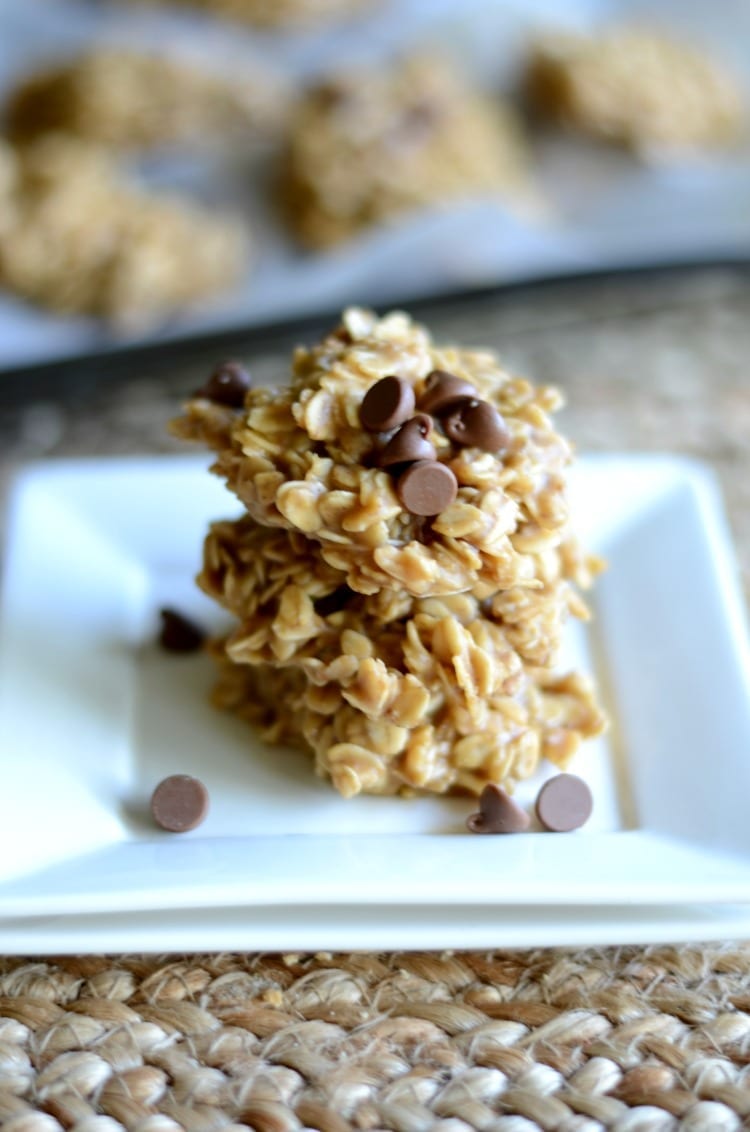 Hey yall! I asked my hubby Ryon to write today's post. He LOVED these cookies and asks me to make them weekly. I thought it would be fun to get his perspective on things. And yes, he's a WAY better writer then I am!
Five and a half years have passed since I last wrote a post for The Grant Life. I don't even think that post available anymore, but it was well written. You would think that since I am married to the blogger that I would have more than a couple of sparse articles. Things don't always work out that way as, historically, I have had a busy travel schedule, long hours at the office, and meetings with some of the toughest customers in the medical industry. That's just speaking for myself. Kelley and I also have two children who are busy with school and other activities and, for a little spice, we added another child to the mix. Life loses its zest when there are not enough little people to chase around. Kelley, on her own, keeps very busy, working from home. The Texas Grant household is a very active place. Only does the dust begin to settle when we all find ourselves asleep late at night.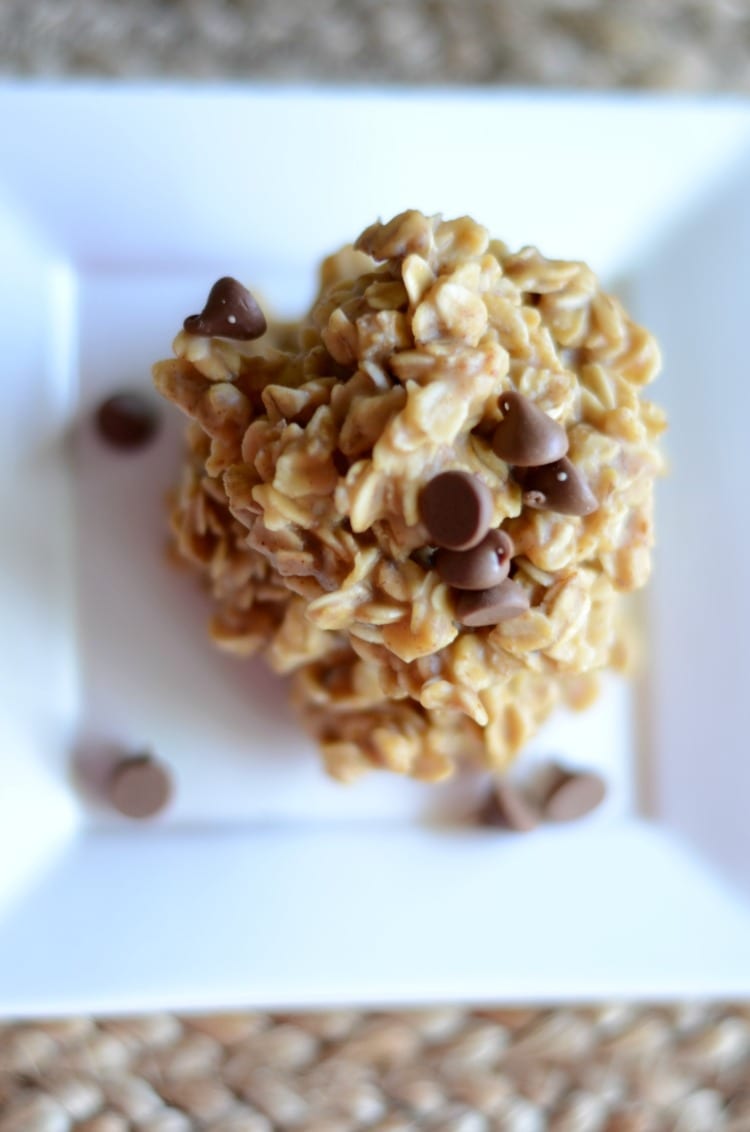 Having such an active lifestyle, we still try to enjoy meals together at breakfast and dinner. On occasions where we are having a particularly busy week and breakfast must be eaten on the go, Kelley has a wonderful recipe she whips up, using peanut butter, honey, oats, and chocolate chips. Her peanut butter no bakes are the best! When I have to run off to the office early in the morning, I love to grab a handful of these no bakes for a breakfast on the go. They are delicious, they wash down well with a tall mug of coffee, and, being loaded with rolled oats, they are surprisingly filling too.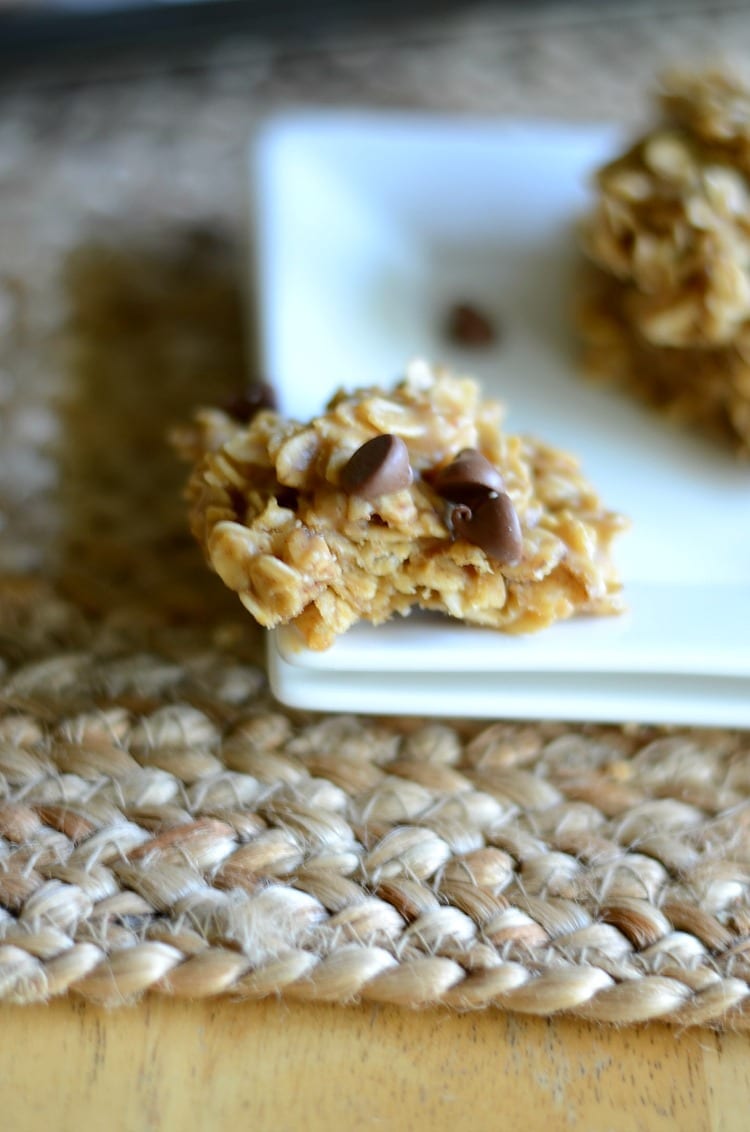 We are a very busy family. Every day we have places to go, people to see, things to do, and a laundry list of other things that have yet to even be considered. Five and half years is a blink of the eye. Nevertheless, when having to run from one activity to the next, nutrition must always be fervently addressed. Peanut butter no bakes are the perfect healthy treat to satisfy your appetite. Believe me. I love to eat and I become rather irritated when I haven't eaten. I call it hangry; I am hungry and I am angry because I am hungry. Anyways… I hope you enjoy this simple and delicious recipe.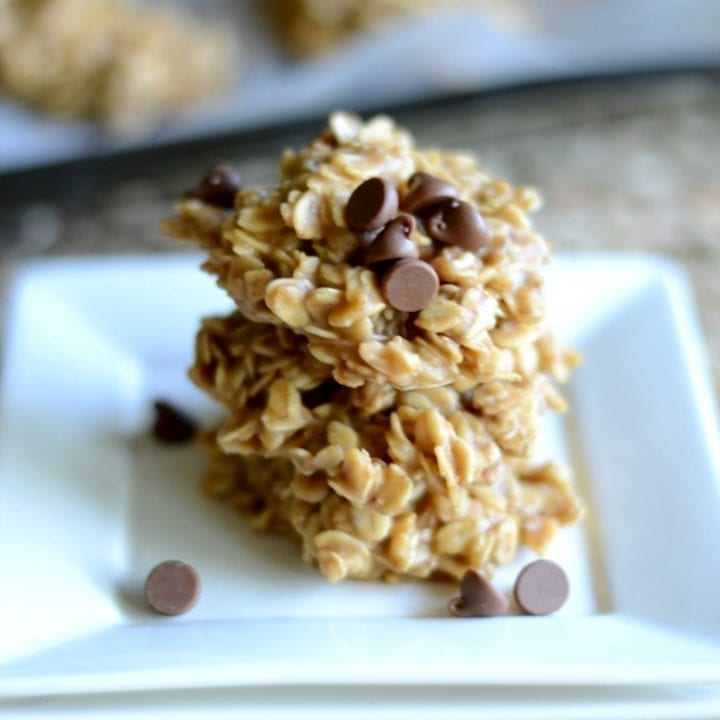 Peanut butter and chocolate no bake cookies
Ingredients
1 stick of butter
1 1/2 cup of sugar
1/2 cup of milk
1 teaspoon of vanilla
2 1/2 cup of oats
1 cup peanut butter
chocolate chips for topping
Instructions
Melt the butter, sugar, milk and vanilla together in a saucepan and let boil for 2 minutes. Remove from heat.
Add in 1 cup of peanut butter and 2 1/2 cup of oats. Spoon them ontowax paper and top with chocolate chips.
Allow to cool (I put mine in the freezer to cool faster!)
This post may contain affiliate links.
Like this post? Be sure to check out: