It's starting to get hot down here in South Texas. Like, we don't go outside during peak hours, kind of hot. You know what does go outside during peak hours? Tea. Sun tea to be exact. This is a recipe from my dad. He was born and raised in Texas and showed me how to make sun tea. Its really simple and takes absolutely no effort. Like zero.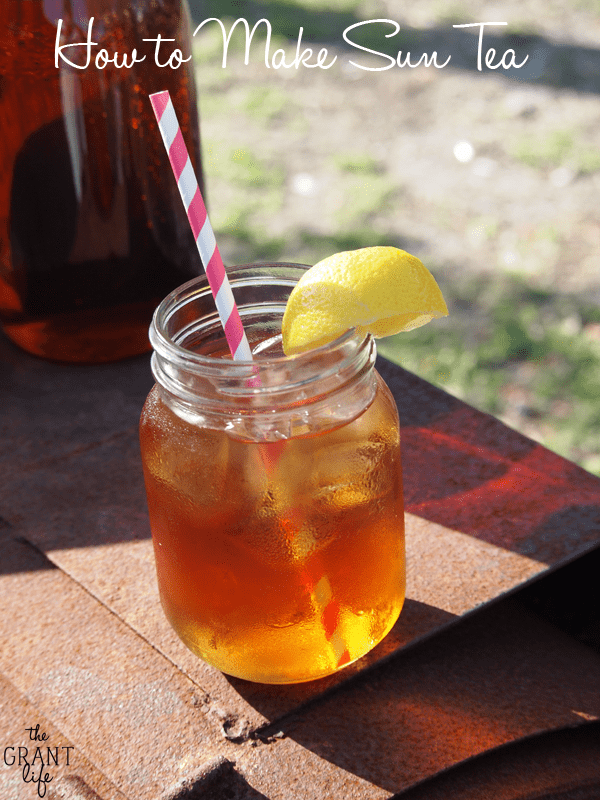 And I'm not even sure if you call this a recipe. I don't think setting a pitcher of water outside counts as a recipe. [Or does it?] Well, a pitcher with tea bags and water. Let me just give you the run down of how to make this tea and Ill debate if its a recipe later.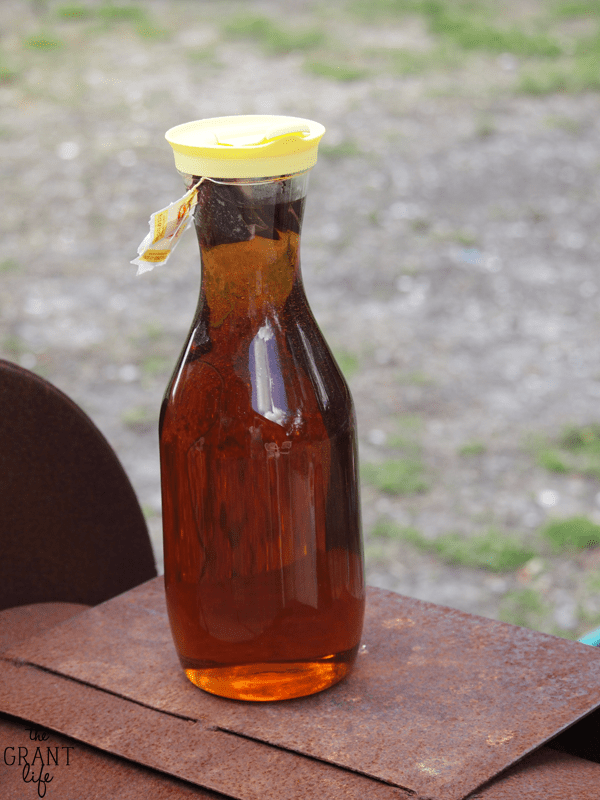 To make sun tea you find a nice big clear pitcher. Fill it with water and put 4-6 tea bags on top, depending on the size of the pitcher and how strong you want your tea. [More tea bags = stronger tea.] Place the tea in a nice sunny spot and leave it there for a few hours. I chose our old rusty barbecue pit in the backyard because it a. gets tons of sunlight during the day and b. is up high and away from the dogs.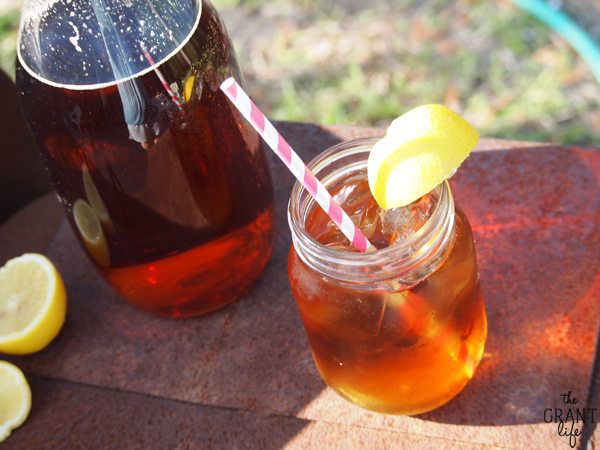 Now if you're like me then you like your tea unsweetened. Gasp! A Texan who doesn't like sweet tea?! Yes. Its true. I prefer plain unsweet tea. With a little lemon. And lots of ice. And preferably served in a mason jar on a hot summer day. The kind of hot summer day that keeps you inside during peak hours. [This sounds familiar.]
Normally I would put a recipe card here.. but since its not an actual recipe Ill just add a few things that you'll need to make your own sun tea. Cool? Cool. [Ps.. these are affiliate links. Still cool? Awesome!]
Be sure to check out these other delicious drinks:
Or sign up for our emails and never miss a post!