In search for the perfect breakfast smoothie for you and the kiddos? I've got you covered!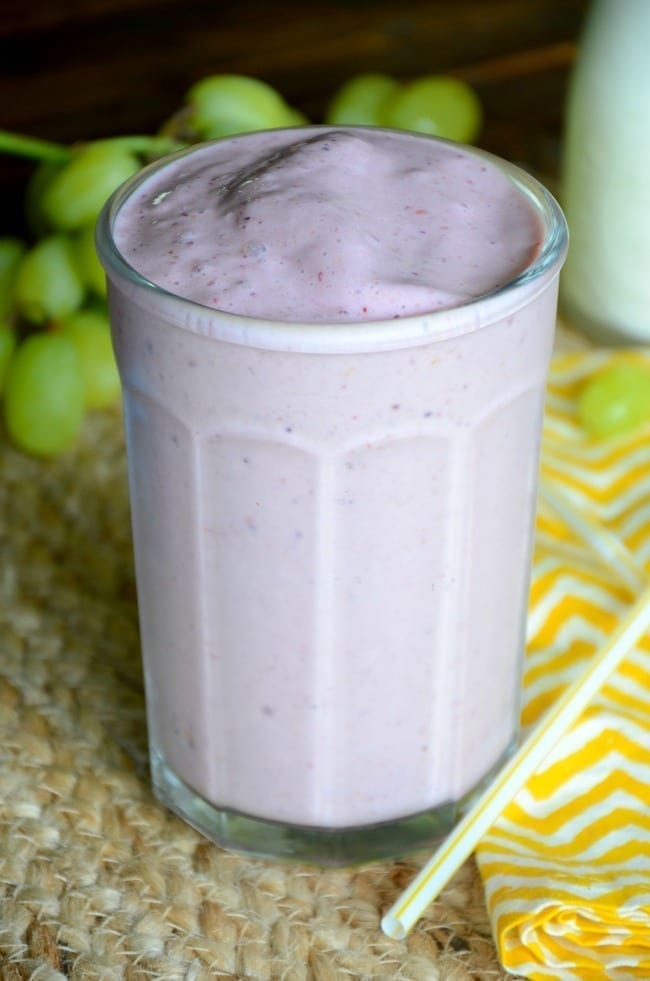 Thank you DairyMax for sponsoring today's recipe. All opinions are my own.
Hey there! Summer is officially over at the Grant house – the kids started school this week! We have a 1st and 2nd grader in the house now. Oh, and the sweet baby boy who just turned one! He and I get to hang out all day while the big kids go to school. We are all trying to get back into our old routine of earlier bed and earlier mornings.
And by we, I mean me.
I love being able to sleep in and lounge around with all of my babies. Since school has started I have to be an adult and wear pants and be up before the sun! It's slightly obnoxious.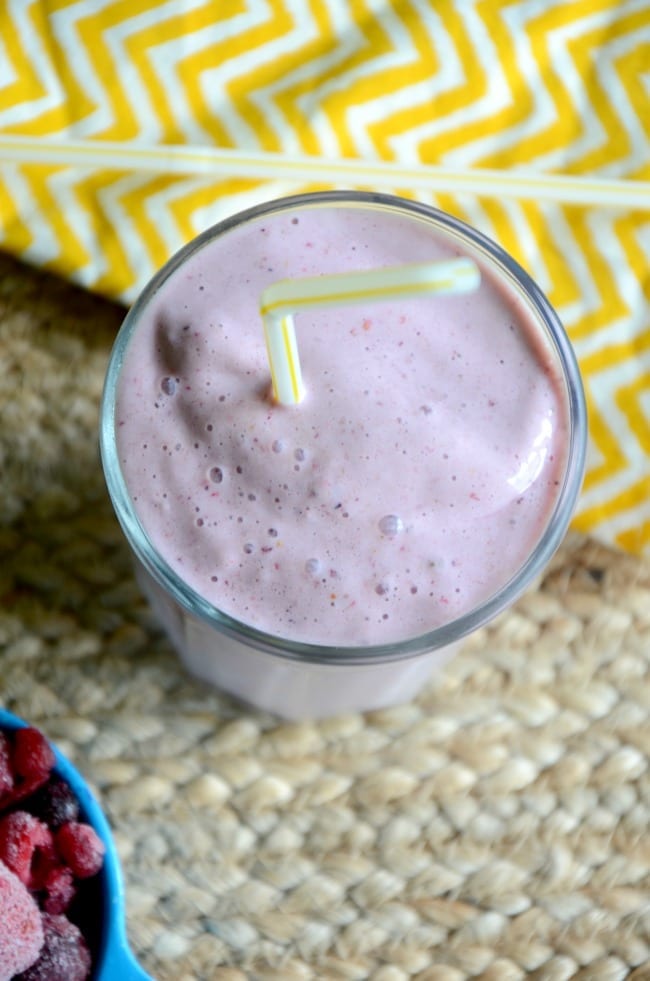 I'm only half kidding. And it really hasn't been too bad getting back in the swing of things. We still can't seem to find out shoes (Avery) or remember where we put our folder (Avery) but other than that, it's great!
I had envisioned the first week full of bacon and eggs and homemade breakfast pastries. I even made homemade pop tarts for the kids the weekend before school started. And they ate them before Monday rolled around.
Doh.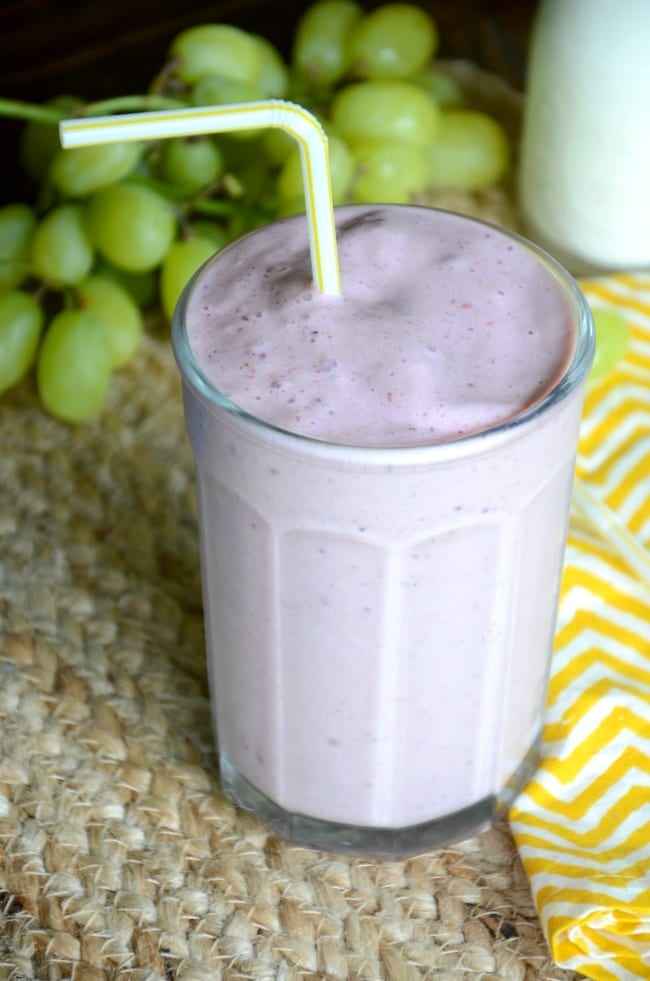 That meant two things – I need to make a double batch of the pop tarts and we had to have a plan B for breakfast. We did cereal and smoothies to cover our mornings. The kids loved the smoothies! They were able to help me put everything to together in the blender and press the buttons to start it.
And Ryley learned that without the lid the smoothie goes WAY HIGH. And mommy prayed for patience while she cleaned up the floor.
But I digress.
The kids favorite smoothie? This NO SUGAR triple berry smoothie. Yup, you read that right. No refined sugar is added to this easy breakfast smoothie. It is naturally sweetened with fruit and both kids LOVE IT! Of course I'm not telling them that it's totally good for them since it's full of berries and milk.
I try to make sure that the kids get at least once 8 ounce glass of milk every day before school. Milk provides 9 essential nutrients and 8 grams of protein in just one glass! I know that they will be focused and ready for school after a breakfast with some sort of milk included. This smoothie gives them just that plus more from the fruit! It may be on a regular breakfast rotation at the Grant house.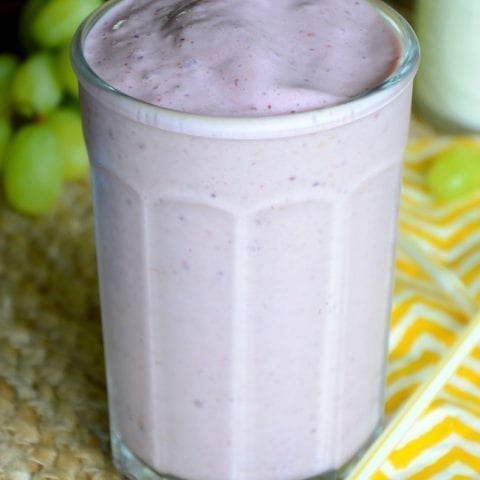 No-sugar triple berry breakfast smoothie
Ingredients
1 large banana, frozen and broken in half
1 cup of frozen or fresh strawberries, raspberries and blueberries
1 - 1 1/2 cup milk
Instructions
In a blender, combine all the ingredients. Start with 1 cup of milk and add more to reach desired consistency.
Blend until smooth.
Enjoy.
For important nutritional info on dairy, crafts and games for kids, recipes, and farm family stories, visit
Dairy Discovery Zone
.
The Dairy Discovery Zone is brought to you by Dairy MAX, a non-profit affiliate of the National Dairy Council, funded by dairy farming families across Texas, Oklahoma, New Mexico and southwest Kansas.
Like this recipe? Be sure to check out: