Add a little something sweet to your coffee in the morning with this Mounds coffee creamer.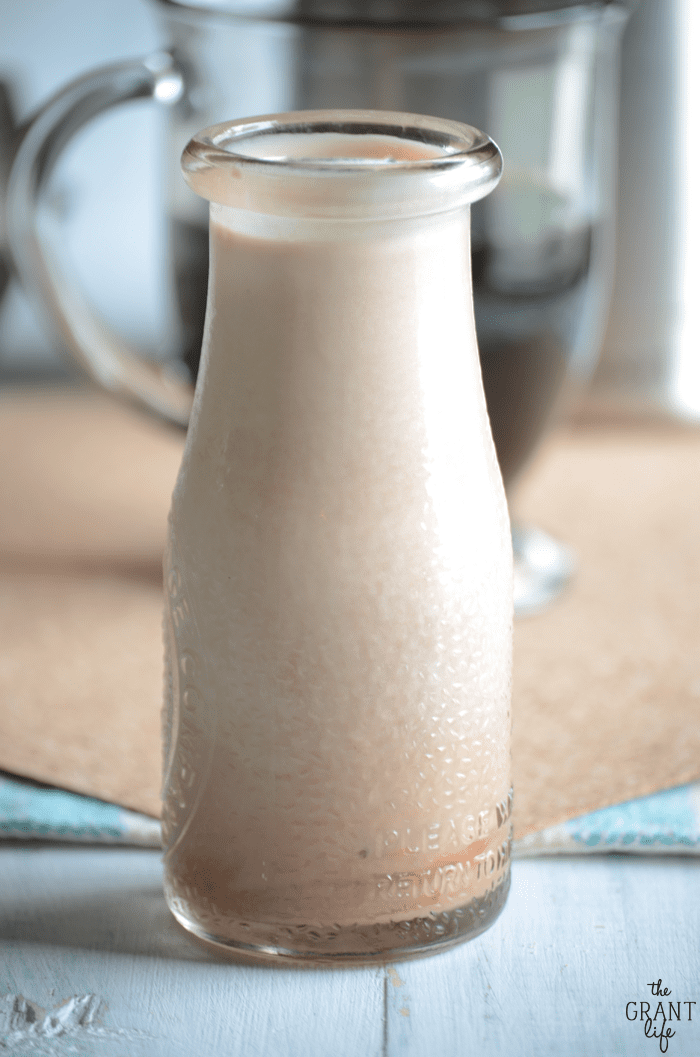 We have had some super crazy rain here the past week. Two days last week school was delayed so that the roads could clear up a bit. One of those days I was behind an Aveo who took a realllllly long time deciding in they wanted to try and pass with all the water on the road. (They didn't, they turned around.)
And on Friday we had tornado warnings. Ryon came home for lunch and we had the kids hang out in the bathroom while we tried to figure out what was going on.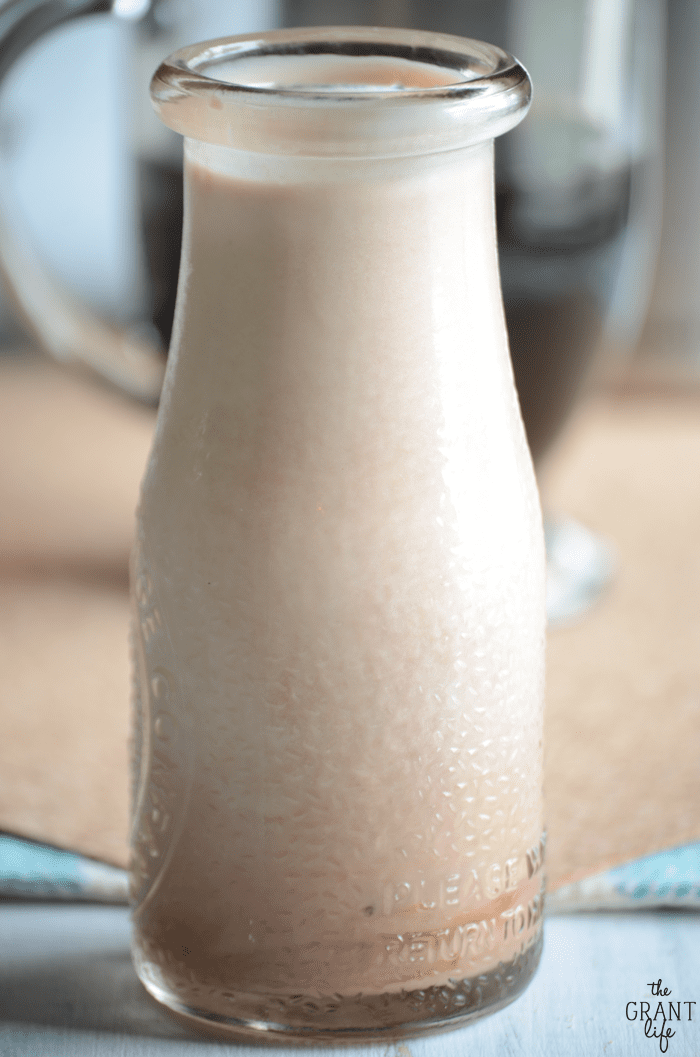 I went to check on the kids and they were both covered in make-up. They had bronzer and eye shadow all over their faces. Avery included. And he actually had more on his face then his sister. Note to self – remove all make -up from drawers that the kids can reach.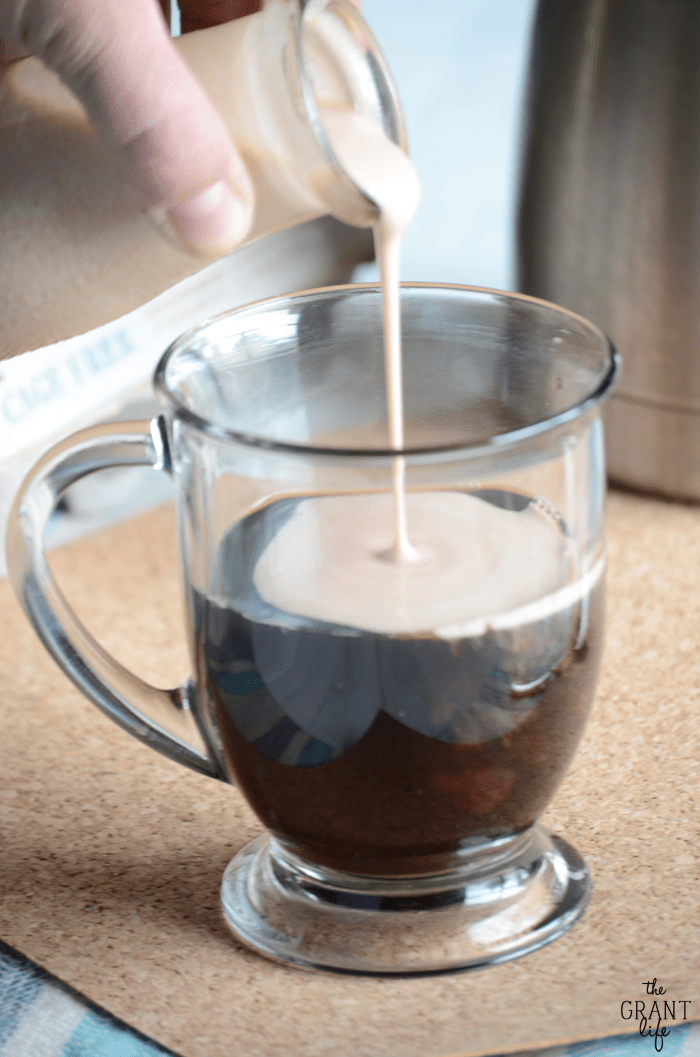 The cable went out with the store but our Netflix still worked. Which is awesome because I am binge watching How I Met Your Mother right now. Gah, I just love that show. I think I even own most of the episodes on DVD but Netflix is easier.
Ryley walked by and goes "Your toons again mom?!" And I'm pretty sure my 5 year old judged me.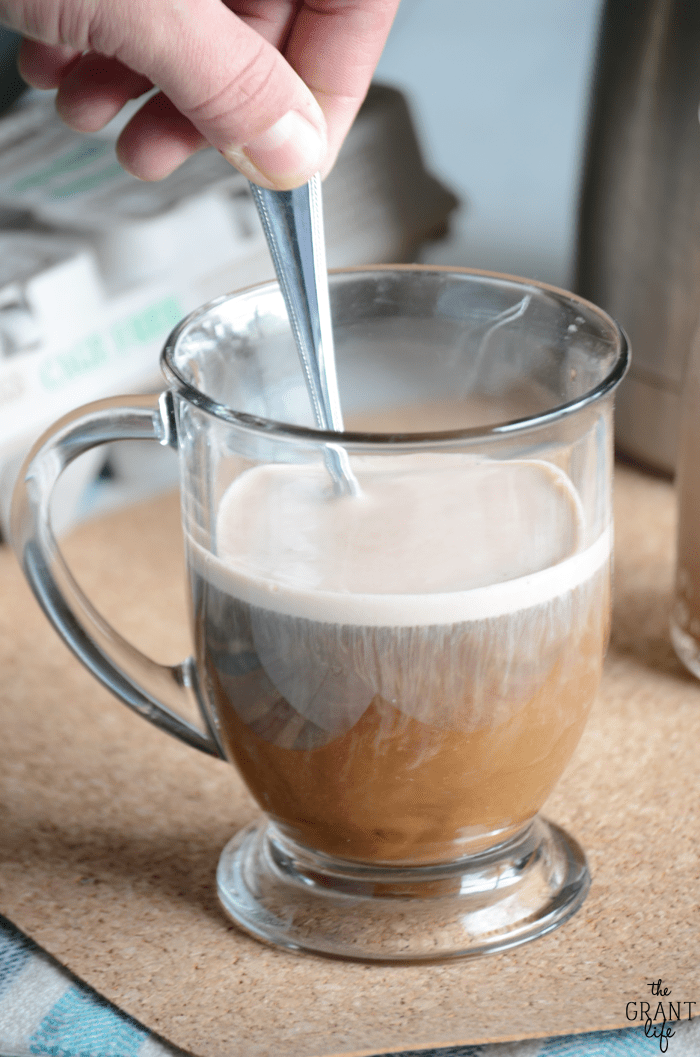 Ryon likes to watch Cheers or True Crimes on Netflix. I will tolerate an episode or two if he promises we can watch How I met your mother after. He really likes the show he just hates to admit it.
I just finished season 1 and I had totally forgotten that Lily and Marshall break up. (Spoiler alert if you haven't seen it, sorry. They get back together though. Don't worry.)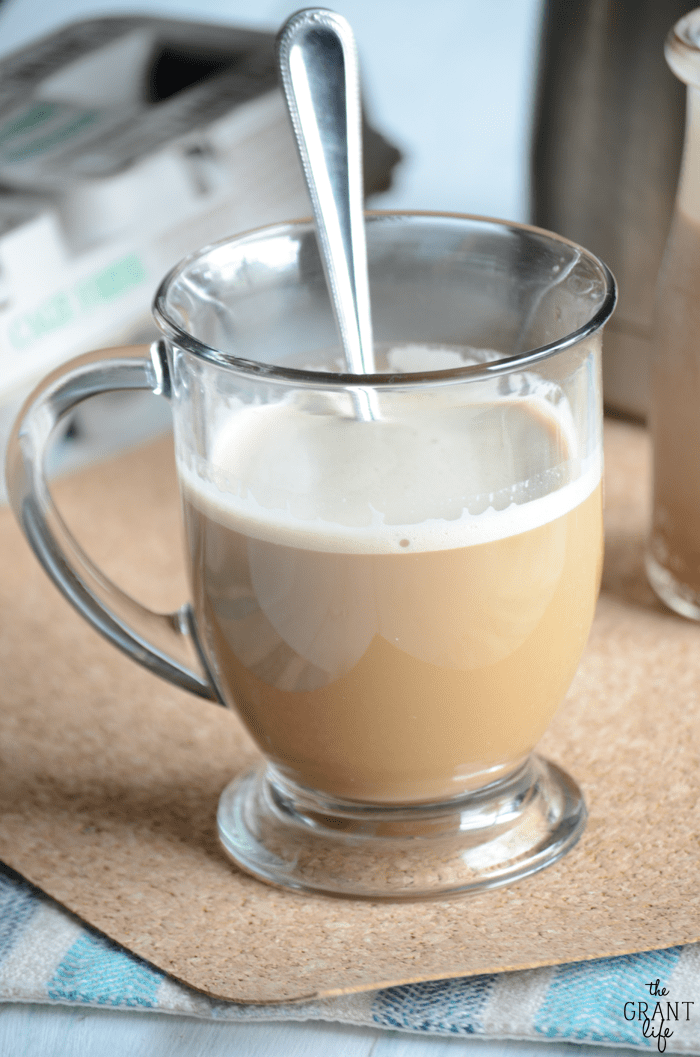 I walked into the kitchen a hot mess. I was crying and trying to hide it. I was wiping away tears and my whole family was just staring at me like I was a fool. I just started grabbing things out of the fridge looking for something to cook. Before I knew it I had made 4 or 5 things. I was stress cooking.
This Mounds coffee creamer was the first thing I made. Because coffee makes everything better. It's true.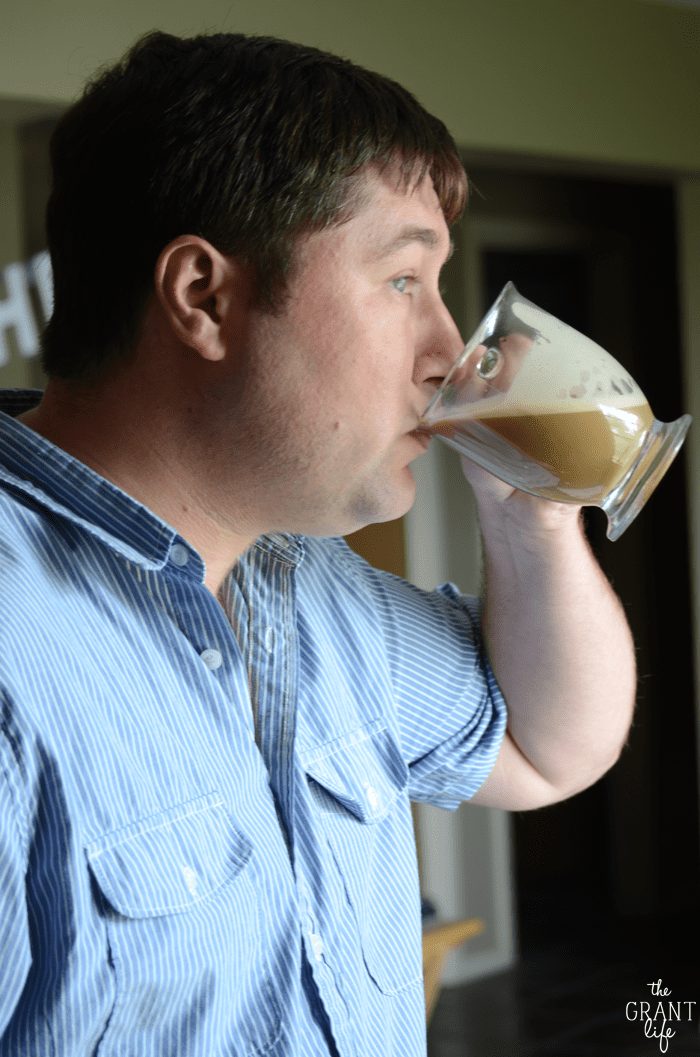 Although hubby isn't a huge fan of How I met your mother (he totally is.. he just doesn't want to admit it), he really liked the Mounds coffee creamer. And he's not even a coffee creamer fan. He likes his coffee black. It was like the biggest compliment ever. Well, in terms of coffee creamer.
And if you like the coconut + chocolate goodness that is Mounds, then you have to try this creamer. It's coconut milk mixed with sweetened and condensed milk and a dash of vanilla. Oh and chocolate! It's easy to make and will last at least a week. Probably more if you don't drink as much coffee as me. Yea, probably longer.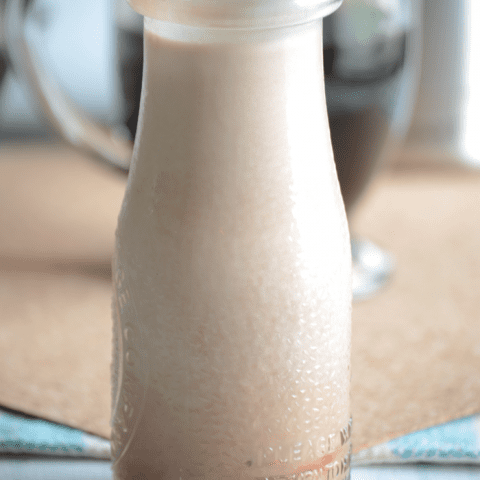 Mounds Coffee Creamer
Ingredients
1 can of coconut milk
1 can of sweetened condensed milk
1 teaspoon vanilla extract
1/4 cup chocolate syrup
Instructions
With a hand mixer or stand mixer, combine the coconut milk and the sweetened condensed milk.
Add in the vanilla extract and mix for about a minute.
Pour into a sealable container.
Stir in the chocolate sauce.
Store in the fridge and enjoy!
Like this post? Be sure to check out:
And sign up for my recipe updates! I'll send new recipes right to your inbox!