It's like a slice of carrot cake in your morning coffee!
We had absolutely beautiful weather this past weekend. Our mild summers down here in South Texas make for pretty great days outside. We were able to spend the whole day Saturday outside running around. Well, the kids were running around and I was using Ryon's work bench for a craft project. I ended up using paints for my little project and both the kids asked "can we paint too?!"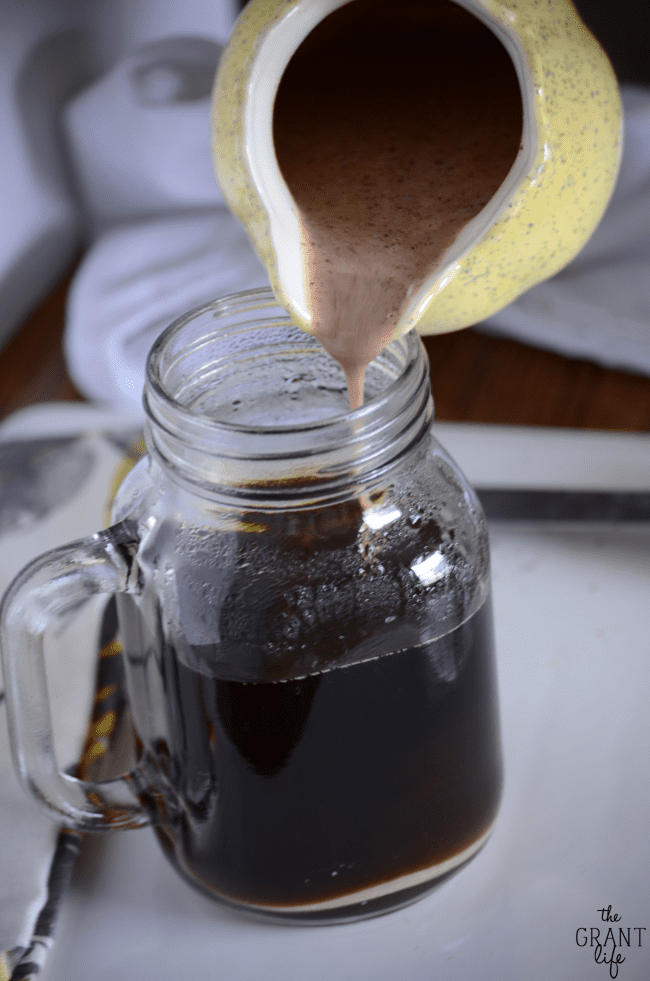 My first reaction is always, "no, you'll make a mess!" I'm not sure why I react that way. Kids make messes. Kids are walking, talking messes. Especially my kids. Then you add in paint and it just takes it to a whole new level. But I had super washable kid paint and a huge roll of white paper in my car, so it was hard to say no.
So I rolled out the white paper and taped it to the garage floor, gave them some paintbrushes and stood back.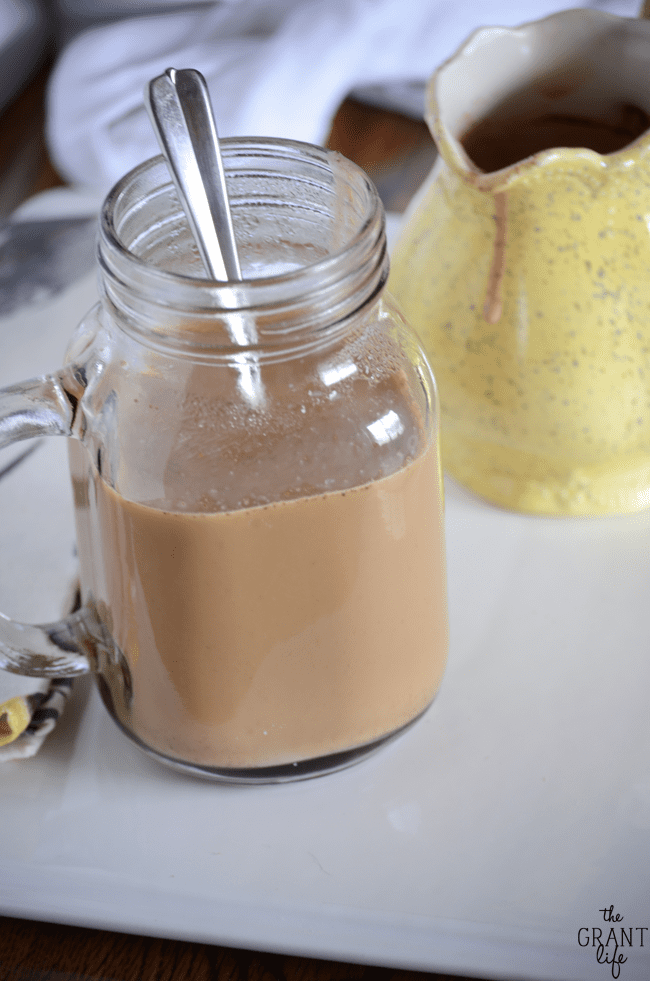 Literally. I moved out of the way because the paint started flying everywhere. Ryley was trying to draw a picture, she started with a sun and had a house, but Avery was just flinging it all over. He started mixing all the colors together and Ryley couldn't finish her painting. She just gave into the mess and started getting crazy.
The paper was close to the work bench so I went back to my craft. I kept looking over at the kids and at one point they had painted their hands and feet. They started dancing on the paper and leaving little feet prints all over. I just laughed and told them they were heading straight to the shower after they were done.
I guess they figured they should go all out once they heard that.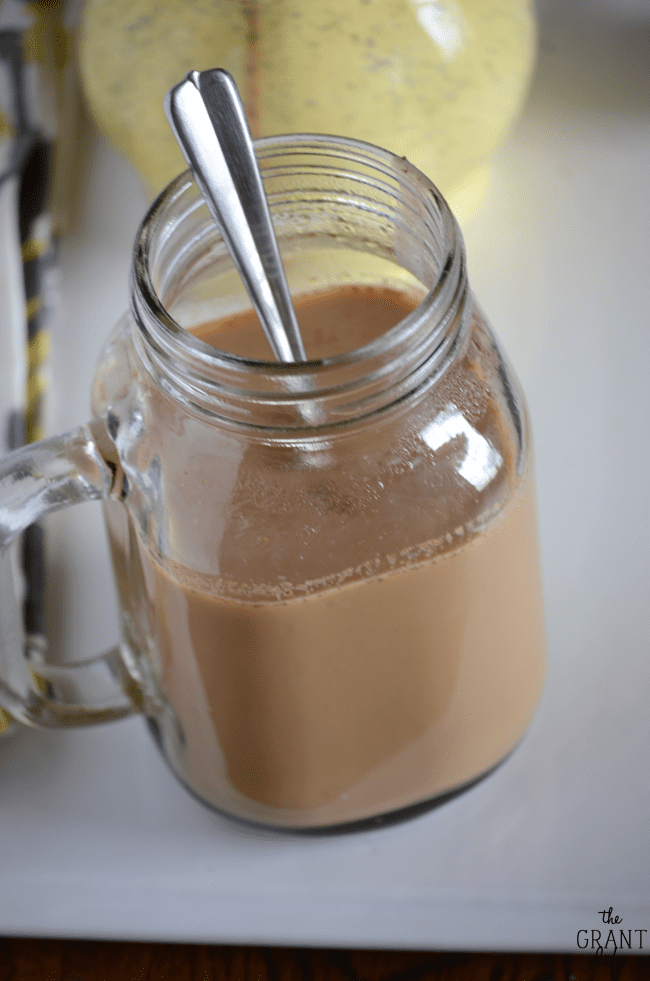 Ryley says "momma, can we paint our legs?" I turn around to tell them no, that's not the best idea, but they have both painted all the way up to their knees. Well, ok. Paint away kids, paint away.
They completely covered their paper with paint and I whisked them into the shower in our bedroom. I look back and there are little baby foot prints on our carpet. I just laughed and helped them wash off.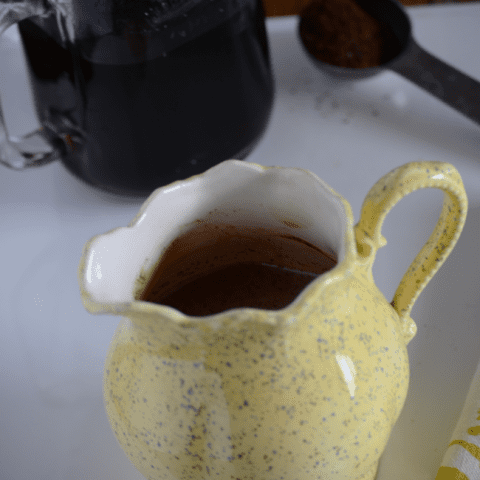 Carrot Cake Coffee Creamer
Coffee creamer that has all the wonderful flavors of carrot cake!
Ingredients
1 can sweetened condensed milk
2 tablespoons milk
1/2 teaspoon ground ginger
1 teaspoon cloves
1 teaspoon cinnamon
1/2 teaspoon nutmeg
1 teaspoon vanilla
Instructions
Mix everything together in a bowl and pour into your coffee!
Store in the fridge for up to a week.
Like this recipe? Be sure to check out:
And sign up for our recipe updates!