A few weeks ago I went grocery shopping without the kids. Ryon was home so I got a few hours to myself to shop. I was walking through the cheese aisle and I saw a mom with four boys. When I'm alone I try to give moms as much encouragement as possible. This lady had two boys in the cart, one walking with her and was carrying one in a sling. I was flat out impressed. I gave her a huge smile and wanted to say 'go momma!' to her. But as I walked past her eyes went to the floor. She walked by without making eye contact and my heart hurt a little. Not because she wouldn't look at me or that I missed the chance to compliment her, but because I knew were she was coming from. All to well.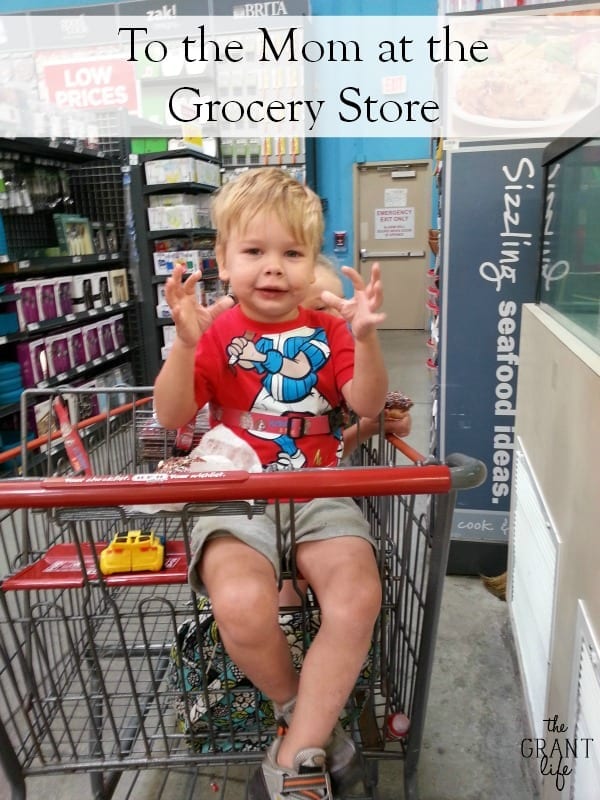 During another shopping trip without the kids, I watched two little boys in play in front of me in line. I smiled at the mom and the boys because they were too cute. They started to play dinosaurs and when the little one looked back at me I made dino hands and did a quiet roar. And then I heard it. A scoff from behind me. I tried to ignore it and continued to watch the boys (who were behaving). And then another scoff and a sigh. I turned around and was shocked to see an older women behind me. She caught my eyes and said "can you believe those boys running around like that?" I think my face turned bright red because my blood was boiling so much. I replied firmly "they are just boys and are not hurting anything". I turned back around to the front and made a louder dinosaur noise to the youngest and received the biggest smile in return.
I don't know when as a society we have become so intolerant of children and families. It boggles my mind that sex is plastered all over tv, billboards, shopping centers and magazines yet the act of raising children is frowned upon. Nine times out of ten when I am at a store with the kids I get disapproving looks and stares. Even when they are behaved! I see more mothers who walk around stores with their heads down then I can count. Myself included! Why? I want to avoid the stares and the whispers that come from others. I want to focus all my attention on kids so that some one else's opinion doesn't ruin my trip.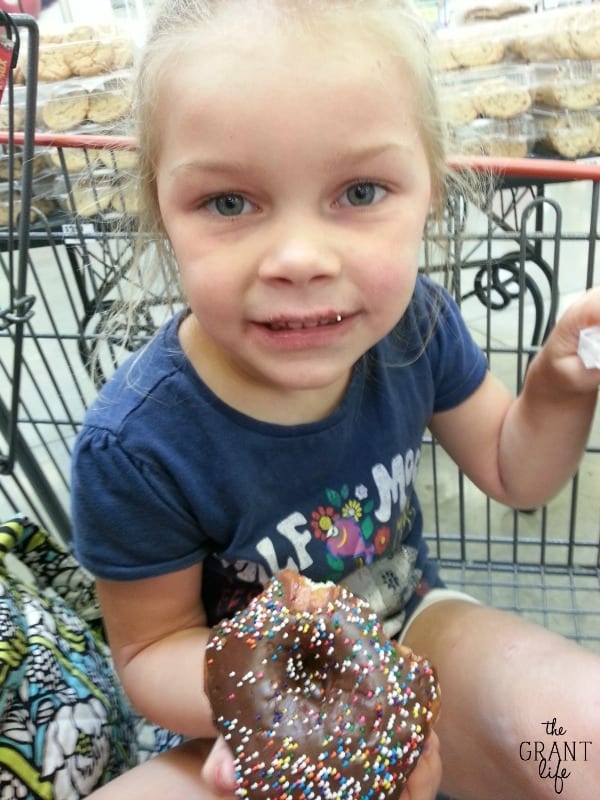 It wasn't until I passed that mom of four in the grocery store that I realized this. I thought it was just me that walked around feeling judged and slightly embarrassed of being a mom. That makes me sad and slightly sick to type. But its the truth. Well, it was. I try not to look down but instead hold my head up when walking around the store. My kids are my everything, why should I let some one I don't know affect us?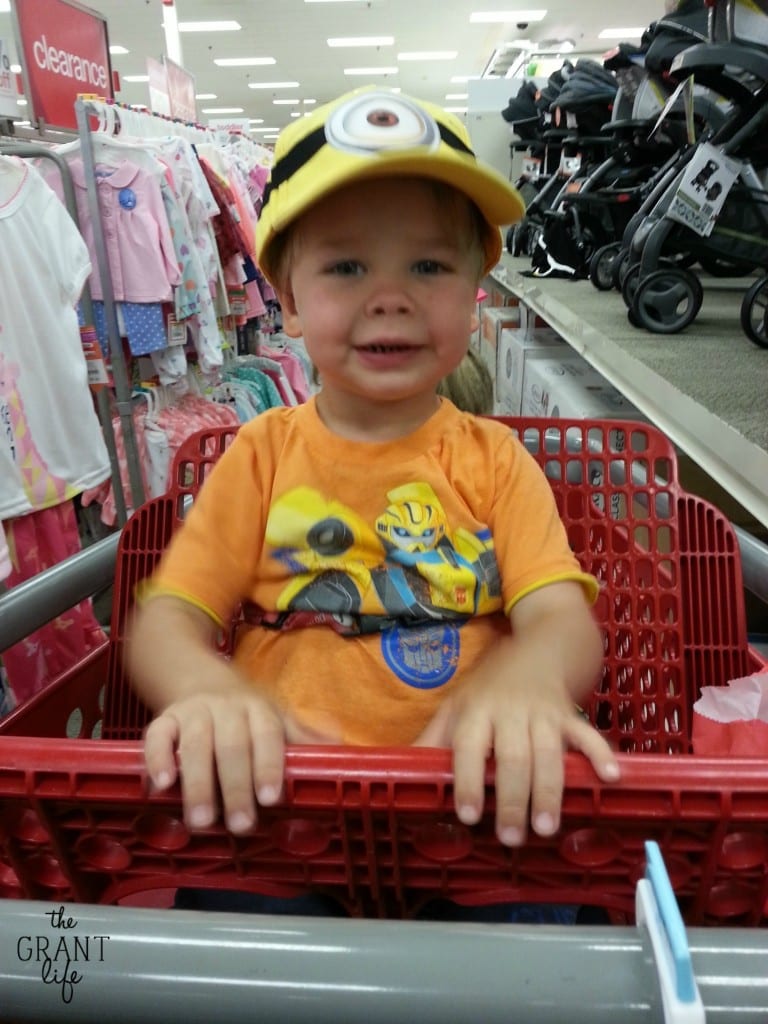 The thing is I never know how they are going to act. Sometimes they are amazing and we laugh the our way through the store. And then sometimes we cry our way through a store. Either way, taking them out with me should never be an embarrassment. And shame on me for feeling that way. And for others that give disapproving looks. Or tell another person how children should behave. Its hard enough raising kids without having to worry what other people will think when you step out of the house.
So to the mom of four in the grocery store, thank you. Thank you for taking your kids with you to the store. Thank you for helping me realize that I'm not alone. And most importantly, thank you for being a mom who juggles it all just like the rest of us.
Looking for more family posts? Be sure to check out:
Or sign up for our emails!