This sponsored post was written while participating in my partnership with Sprout and One2One Network, but as always, all opinions, stories and pictures are my own.
I'm not sure what it is with little kids, but they LOVE to look at pictures of themselves! Both kids ask me multiple times a day to "Take a picture of me mommy!" and then immediately "Let me see!" I probably take a good ten pictures of them just doing random things throughout the day. Building a tower. Lining up her My Little Pony collection. Reading a book. Anytime is a good time for a picture according to my kiddos. And then they can entertain themselves for a good while scrolling through all the pictures of themselves on my phone. When they find a picture of us together they say, "That's you mommy! Look! Look!" and get very excited. And I love that.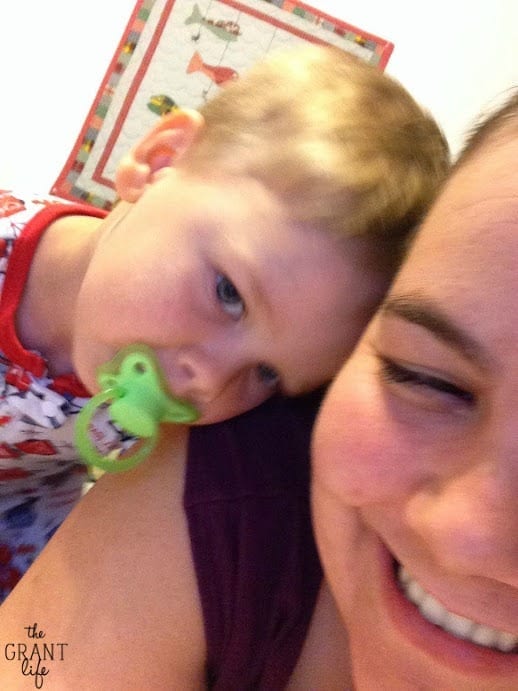 During the day I try to be as present as possible. I don't get on the computer to work unless I have to or the kids are napping. I let them make suggestions on what we should do. I follow their lead when they want to put on an impromptu dance performance. Or make cookies. I take pictures of them when they ask. I read the same book over and over on request. I do this because I know it won't last forever. I know there will be a time when they don't want to do any of those things with me. And I want as many memories and pictures of that as possible.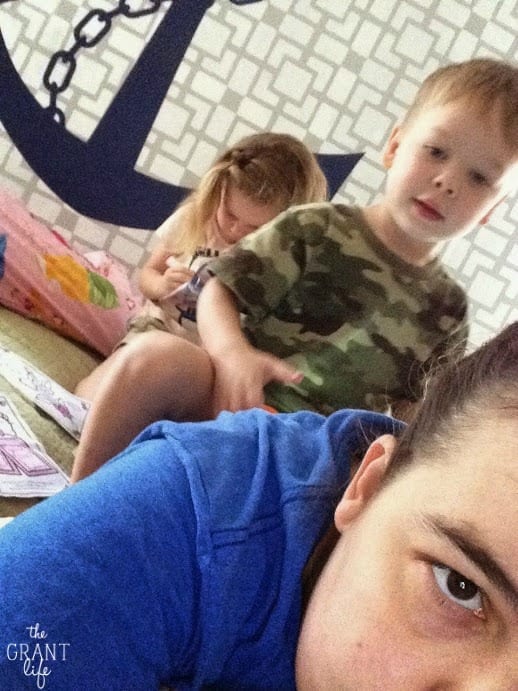 Sometimes the pictures I take look like this one. Both kids really wanted my attention and I really wanted to read. But you know what? This captures us perfectly. There are times during the day when I just need some space or a minute to myself. And that seems to be the time that the kids want or need my attention the most. I have to take a deep breath [or maybe a bite of chocolate] and remember that it won't last forever. I will miss this!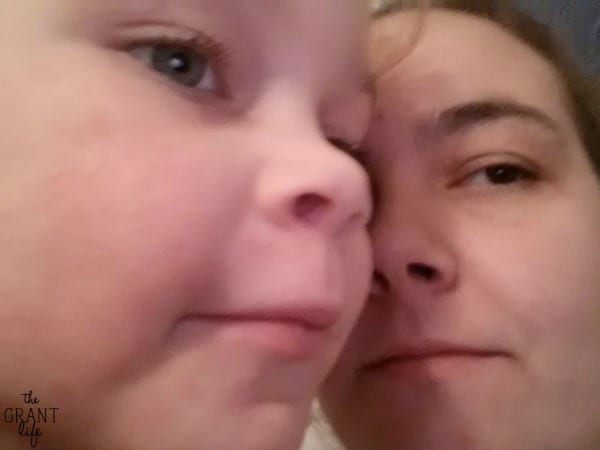 So we take silly selfies where Ryley is trying to give my butterfly kisses. Or where Avery won't let me get up from the couch. We take pictures together because that's what they want do. And I know one day they won't want to do those things with me in the picture.
I'm submitting the second photo in the Sprout's Mom is Here photo contest. Why? Well, because I really like the picture and its super easy to enter. Plus, the prizes aren't to shabby either. [Hello $2000 spa package or $100 gift cards!] I also love that Sprout's is encouraging moms to get in the pictures with their kids. I think its important to show them we are always there even if that means taking a million selfies. Or giving pony rides. Or dancing in a circle in the kitchen. Because them wanting to do any of that won't last forever.
To see the official rules and enter click here.
Looking for more family posts? Be sure to check out:
Or sign up for our emails!