Ooey, gooey and full of cheese, this Margherita pizza dip is perfect for parties, get togethers or for lunch on Saturday afternoon. All are appropriate.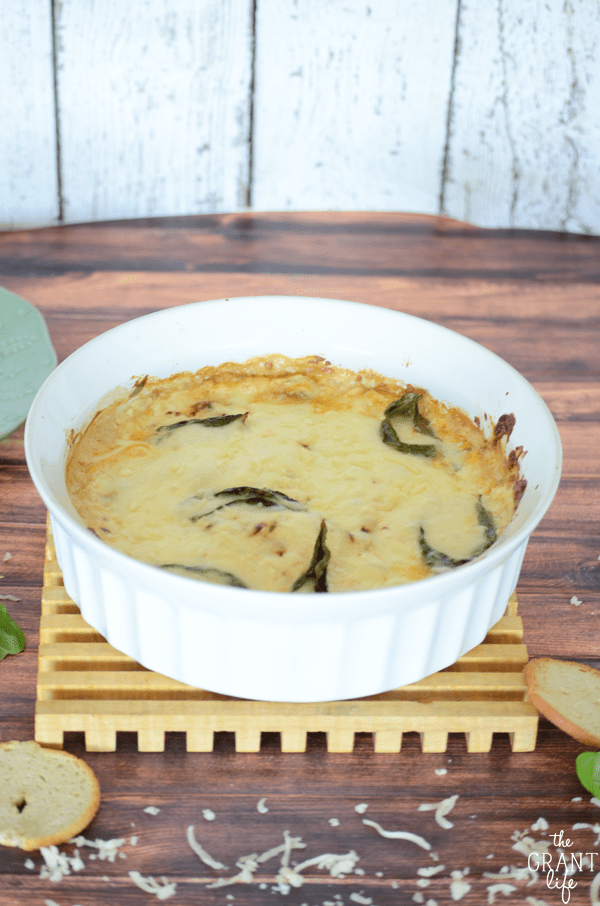 I don't want to brag or anything, but on Christmas eve we had a small miracle at the Grant house. Both kids behaved during Christmas eve service and we actually got to hear the sermon. [Cue angels singing.] I say behaved, but they were asleep. They behaved because they were sleeping next to us. Totally not complaining. I'll take that over how the normally act in church. Let's just say its a combination between wrestling a bear and trying to keep a screeching seagull quiet. I'll let you guess who is the bear and who is the seagull.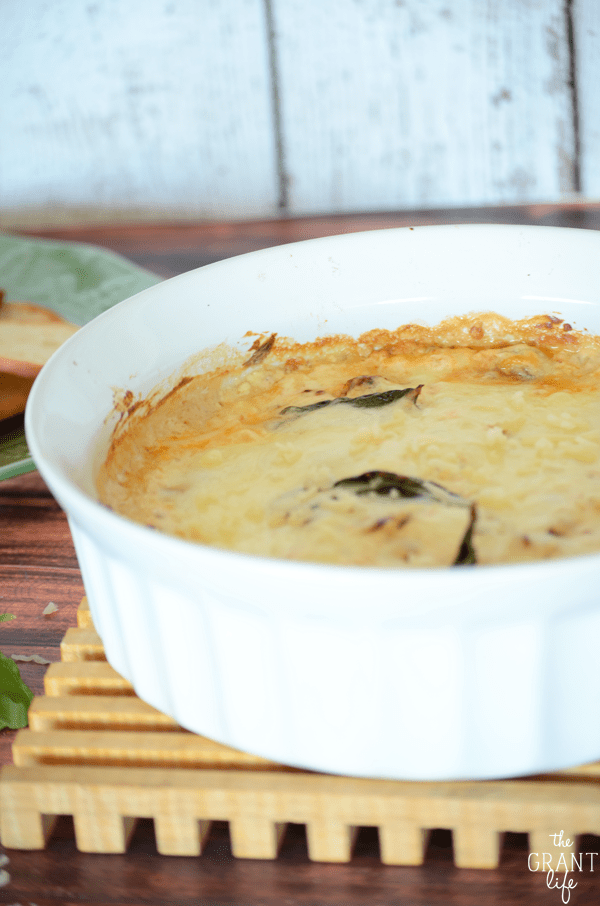 Our service was at 7 in the evening so Ryon and I were both kind of surprised that they fell asleep since its earlier then their normal bed time. [Again, no complaints here!] But then we had to figure out how to get them out of church, into their car seats, home and then into bed. Which would have been another miracle in itself, but sadly, did not happen. As soon as the sermon was over both kids perked up like little bunnies and were ready to go. It worked out though because we hadn't eaten dinner and were able to spend Christmas eve at my parents. Eating steak. We had steak for Christmas eve dinner. [Gotta love Texas grilling season – aka all year long!]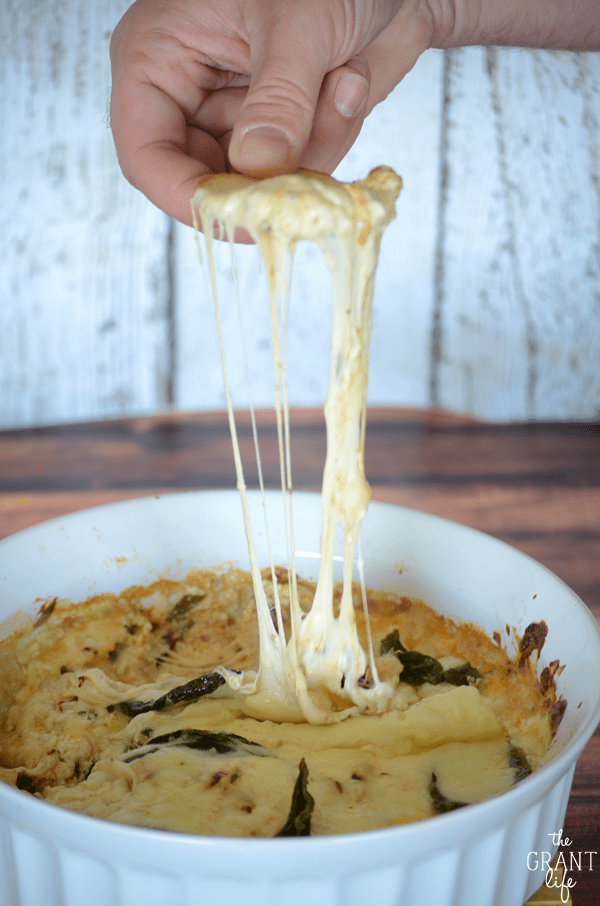 After dinner we changed into our matching Christmas jammies and took obligatory pictures by the Christmas tree. [Adorable picture below.] Ryley just knew Santa was going to bring her Shopkins so she was ready to go to bed.
Funny story – we say what we are thankful for every night before bed as part of our routine. So I ask her every night "What are you thankful for? What can you thank God for today?" And every night she says "That Santa will bring me Shopkins!" No thought, no wavering. All Shopkins, all the time. I have to remind her every night that its not a wish list, we are thanking God for things He has given us.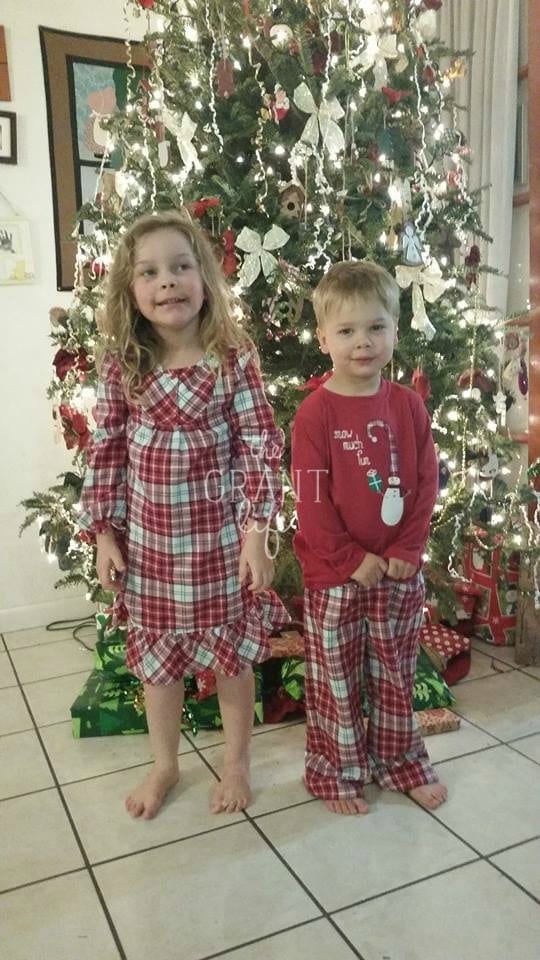 And I don't mean to toot my own horn but I only stayed up til 1 AM wrapping this year after the kids went to bed. It would have probably been earlier but I decided I needed to watch How I Met your Mother on Netflix while wrapping. Not the worst decision I've ever made, but there were times that I was just sitting there holding the piece of tape I had torn with my mouth open.
The whole I was nervous though that the kids would wake up and catch me too. They normally crawl into out bed at night and they have to pass the living room from their rooms to get there. Every noise I heard I would stop and listen for little feet. So my irrational fear also put me back a bit too.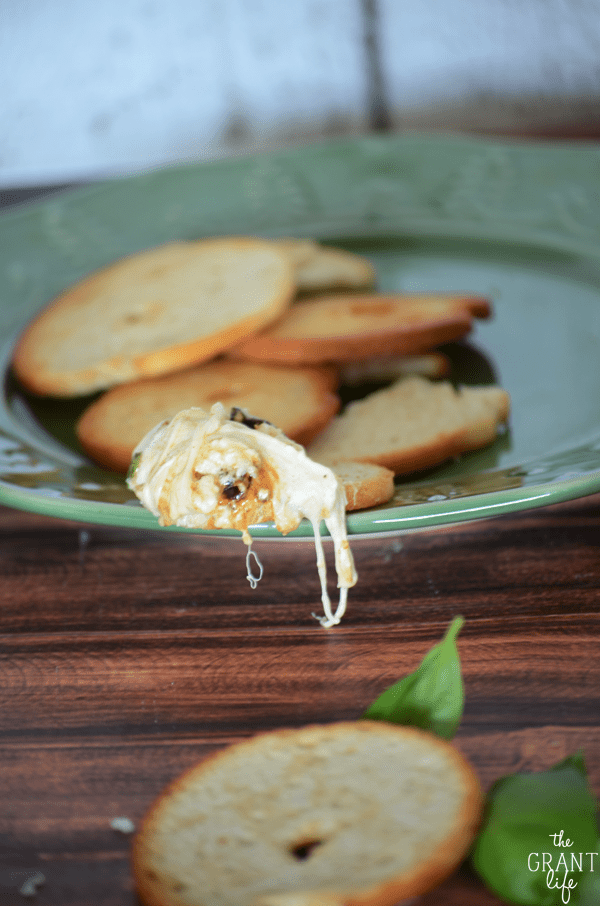 But they didn't. They even slept in! I woke up at 7:30 and had to remind them that they might want to check and see if maybe Santa had come. I was for sure that Ryley would literally skyrocket out of bed, but she didn't get up for another half an hour! [She's just like her momma.] We opened presents and oh my gosh – we got Shopkins! I bought a few 5 packs and after the first one she said "Ohhhhh another Shopkins pack!" before she opened the gift. Girlfriend can spot a Shopkins a mile away.
Avery got Trashies – which are the boy version of Shopkins. I think he likes to open the presents more then anything though. He raced through opening his toys and then wanted to help Ryley. [I may wrap empty boxes for him next year.] After we did presents we skyped with Ryon's parents in Michigan and then headed back to my parents house for more gift opening. And more Shopkins. I should probably buy stock in the company at this point. But it was a wonderful Christmas, everyone was happy and momma even got a small cat nap in! [Another Christmas miracle!]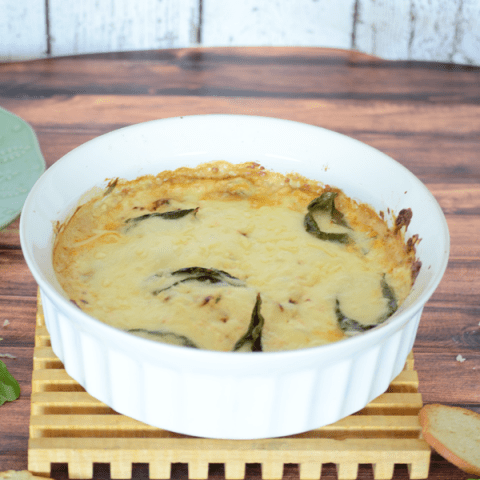 Margherita Pizza Dip
Ingredients
1 cup Cherub tomatoes, sliced
1 tablespoon olive oil
salt and pepper to taste
1 block (8 oz) of cream cheese, softened
8 oz of mozzarella cheese, shredded and divided
8 oz of provolone cheese, shredded and divided
2 oz of Parmesan cheese
1 cup of fresh basil leaves
3-4 garlic cloves
Instructions
Preheat your oven to 350.
On a greased cookie sheet or silicone baking sheet, arrange your tomatoes.
Lightly coat with the olive oil and your salt and pepper.
Bake 30-45 minutes, until blistering.
While the tomatoes are cooking, mix together 7 oz of your mozzarella, provolone and your softened cream cheese. (You can use a wooden spoon but I used my hands.)
Add in the garlic and basil and continue to mix.
Once your tomatoes are done, add them in as well.
Bump the oven temperature to 400 and scoop the cheese mixture into a greased baking dish. (I used a 8 inch round one.)
Sprinkle the remaining cheeses on top and bake for 20-35 minutes, or until the sides a bubbling and the top is melted.
Let cool and enjoy!
Nutrition Information:
Amount Per Serving:
Calories:

663
Cholesterol:

156mg
Sodium:

1303mg
Carbohydrates:

8g
Fiber:

1g
Sugar:

4g
Protein:

36g
Like this post? Be sure to check out: