Three things happened to make this recipe a reality. First, I really like avocados. [Like, really like them.] Second, I was thinking the other day I needed a good avocado recipe in my life. Third, I was asked to join the Avocados AllStars campaign. Its like the perfect avocado storm came together to create one easy homemade recipe. [Mmm.. storms full of avocados.] Plus, we needed a tasty snack for the baseball championship games that started up this week. All those reasons combined [there are more then three.. oops] to form these amazing bacon, Swiss, avocado bites.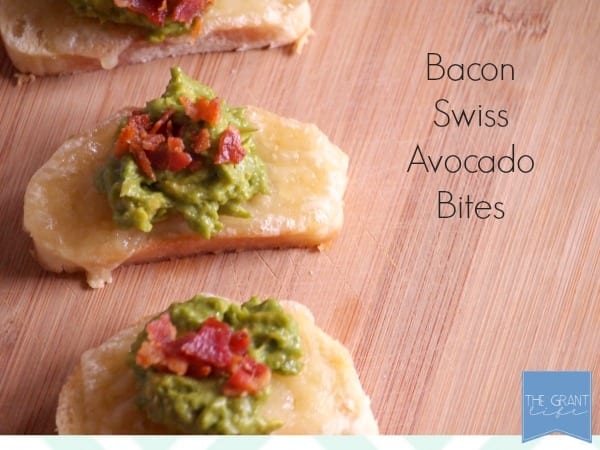 Yall might not know this about me but I love avocados. [Ok, you knew that one.] I also love Swiss cheese and bacon. I can eat just plain slices of Swiss cheese as a snack and I do if we have some in the house. And bacon, well bacon is bacon and delicious. No denying that one. I felt like a genius for combining all three, then I instantly felt dumb for not doing it sooner. These little bites pack some major flavor.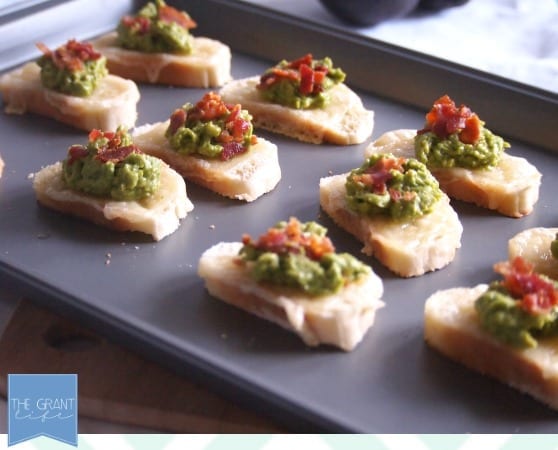 To make them I used:
Half a loaf of French bread
Slices of Swiss cheese
2 Small Avocados
4 Pieces of Bacon
1 Tablespoon of extra virgin olive oil [or EVOO as Rachel Ray says]
I sliced the French bread into bite size pieces and drizzled some EVOO onto them. I added the sliced cheese to on top and put them in the oven. I like them melt/crisp/bake while I chopped the avocado and fried the bacon. Once the cheese was done I pulled them out and added the mashed avocado and a few bacon pieces.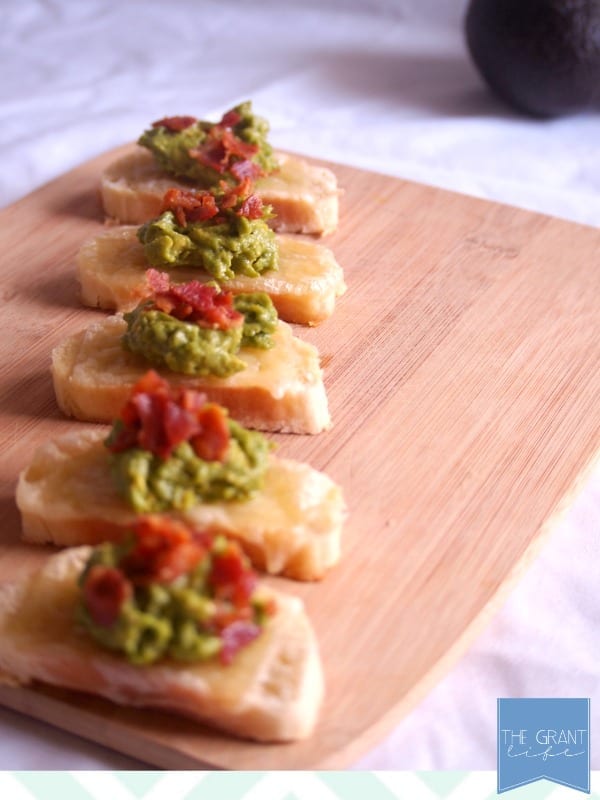 Im not sure how many were gone before I even had a chance to photography them, but lets say a few. And a few more disappeared while I was taking pictures. It was the strangest thing. They just kept disappearing into thin air. Ill find the thief one day and Ill demand he return all my bacon, Swiss avocado bites immediately. Im kidding. It was totally me. I just couldn't stop eating them. I plead the fifth.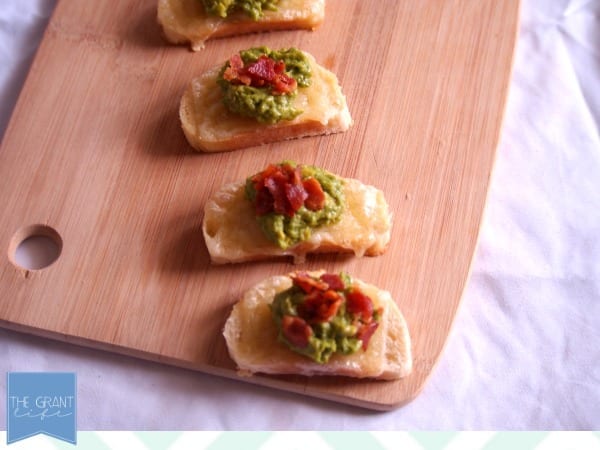 I think I will make these for every baseball game that we watch. Or maybe just because I want more. That's a good enough reason, right? [Just agree with me for sanity's sake.]
Still need more avocado in your life? Check out: