The perfect side to a soup, this honey skillet cornbread is ridiculously simple and totally delicious.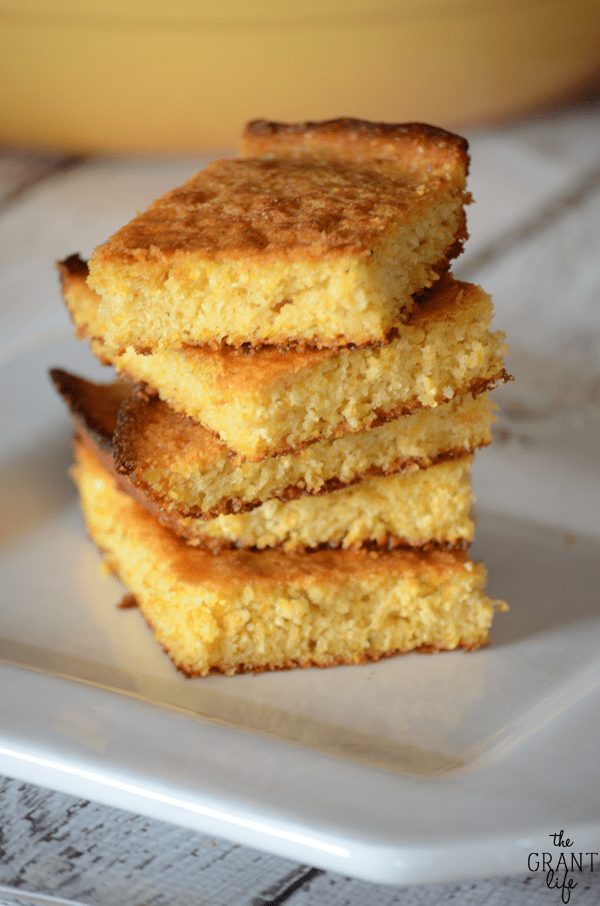 This weekend I felt really really Texan. I made cornbread in a skillet on Friday and then we took the kids to the junior livestock show on Saturday. We pet the pigs, we were harassed by the goats, we avoided cow patties. I'm pretty sure it doesn't get more southern then that yall. Oh and I made a homemade dutch apple pie on Sunday during the football playoffs but that's normal around these parts.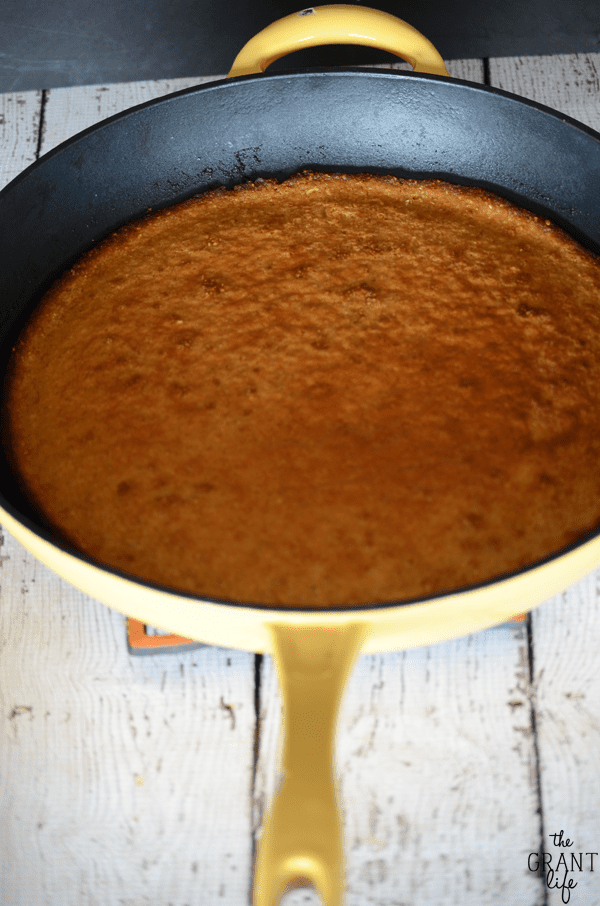 Many many (many many) years ago I was in FFA in high school. I didn't plan to be – but I ended up in a class that required us to join FFA so I did. My younger brother was already in FFA and we both decided that we would raise and show pigs that year.
I remember going to B.F.E to bid on a little piglet with my brother. I think I paid $100 for this perfectly pink little thing that I had already named Belle before I even met her. (At least I was hoping it was a her with a name like Belle!) Fun fact – did you know pigs aren't actually pink? They are white but turn pink from being in the sun. Like piggy sunburn.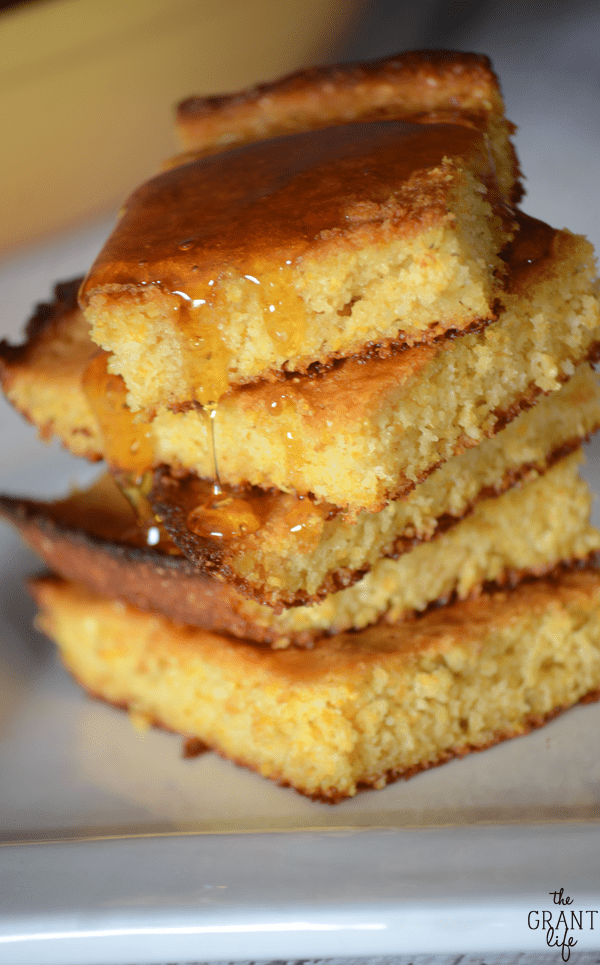 Raising that little piglet at the ag barn that year was so much fun. She was funny and acted like a dog, following me around when I was walking around the barn. I would try and spend as much time with her as possible. After she started to gain some weight I had to invest in some steel toe boots because girl was big and liked to step on toes.
Well, most of the time it was fun. I remember spending Thanksgiving day shoveling pig poo out of our pen because it had flooded. And having to listen to the boy pigs lose their manhood on castration day. Those weren't fun parts of the FFA life.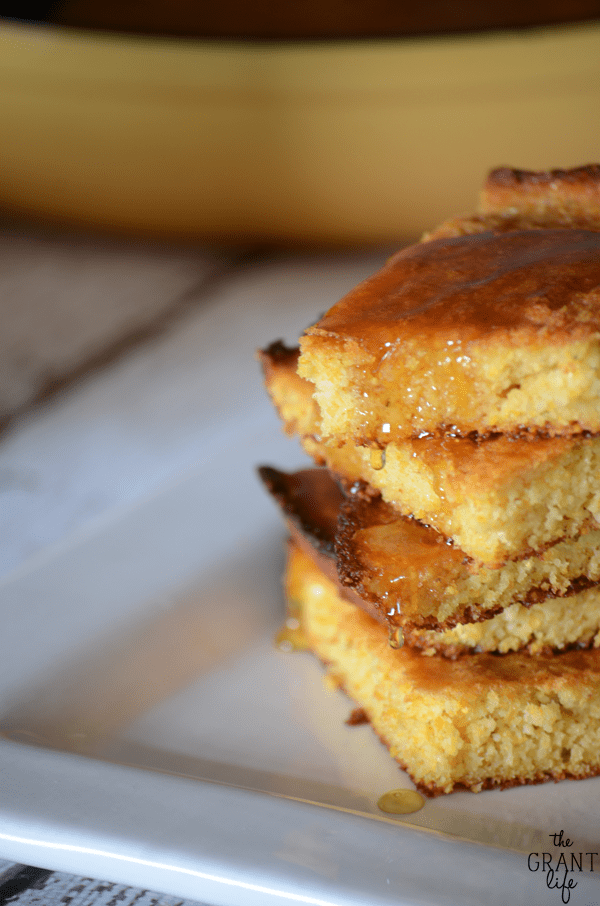 Now that I've told you about sloshing around in pig poo, let me tell you that this is the first time I've made cornbread in my skillet. I should give up a small piece of my Texan card, but that's not going to happen. I will say that there is no other way to make cornbread now. The edges get all crispy and the center stays soft. Smother it in homemade butter and cover it in honey and its pretty much perfection.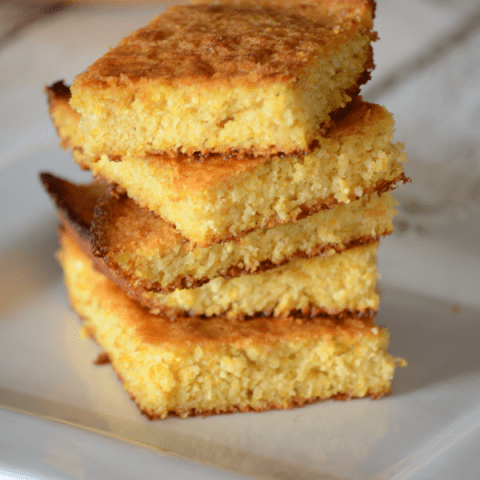 Honey skillet cornbread
Ingredients
6 tablespoon unsalted butter, melted + 2 tablespoons for your skillet
1 cup cornmeal
3/4 cup all purpose flour
1 tablespoon sugar
1 1/2 teaspoon baking powder
1/2 teaspoon baking soda
2 eggs
1 cup buttermilk
2 tablespoons honey
Instructions
Preheat the oven to 425 and put your skillet in to warm up.
In a bowl mix together your dry ingredients - cornmeal, flour, sugar, baking powder and the baking soda.
Mix in the wet ingredients - egg, buttermilk, honey and butter.
Spread the 2 tablespoons of melted butter around the bottom of your skillet. (Careful - its hot!)
Add the cornbread mixture to the skillet.
Bake for 20-25 minutes or until the sides start to turn golden brown.
Remove, let cool, cut and enjoy!
Nutrition Information:
Amount Per Serving:
Calories:

1997
Cholesterol:

575mg
Sodium:

1059mg
Carbohydrates:

261g
Fiber:

9g
Sugar:

63g
Protein:

44g
Like this post? You should check out:
Pin me!