Are you looking for a healthier version of an old favorite? This healthy horchata recipe is just what you need! It made with dates and contains no refined sugar. Don't let that fool you! This traditional drink made healthy is full of flavor. Let me show you how to make it.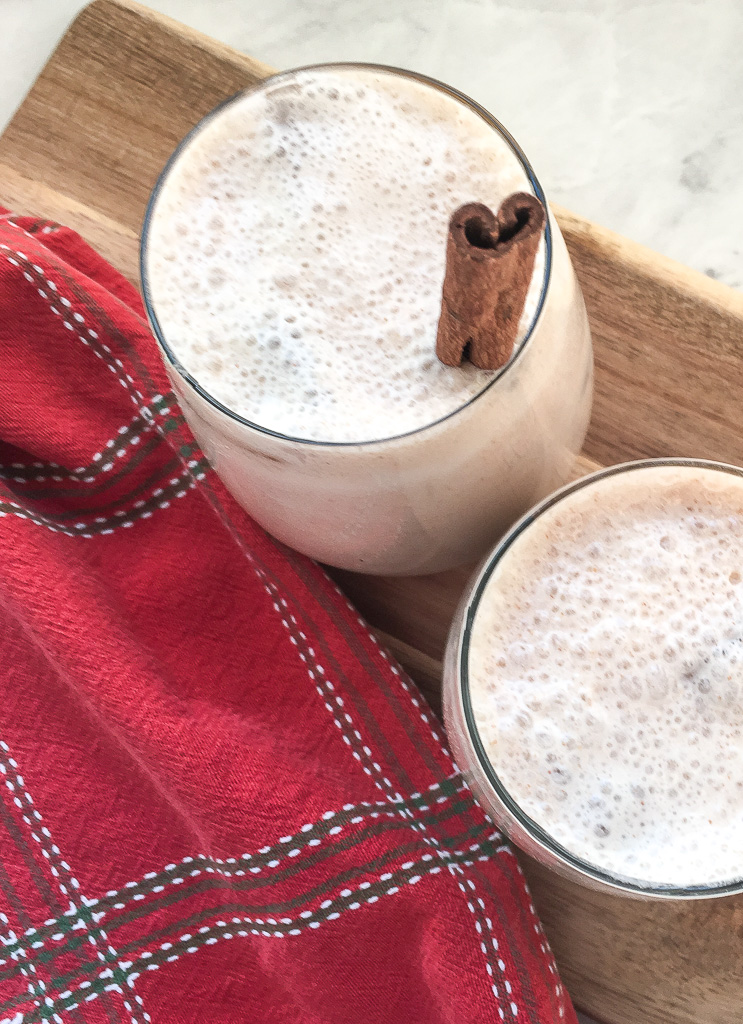 Do you ever have a craving for something you had when you were younger? Like an intense "I must have this now!" type of craving? This is how I felt one day when I HAD TO HAVE a glass of horchata.
When I was sixteen I was working at our local grocery store in town. They had all different kinds of agua frescas on tap and I would treat myself to a horchata or limonada every so often.
Here was the issue – I didn't know where to buy one and didn't have all the ingredients to make it at home. I had most so I created this healthy horchata recipe instead of the sugar laden version of my teen years.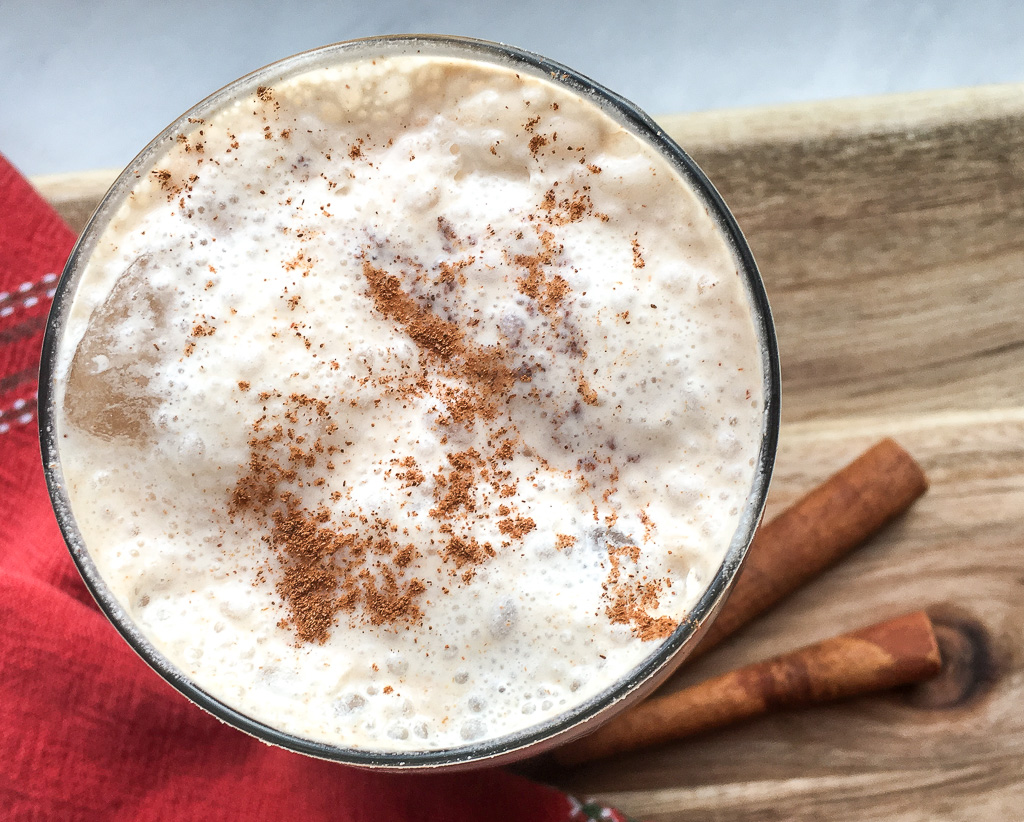 Healthy horchata recipe
Traditional horchata is made from rice that is soaked overnight and blended with sugar and vanilla extract. It is very sweet and contains a ton of sugar. Well, not a ton, but a lot more than would be considered healthy. That's probably why teenage Kelley loved it!
This version does not contain any refined sugar and is sweetened with dates and honey instead. It's like my Whole30 frappuccino and arroz con leche had a baby. A sweet treat that is better for you.
Homemade horchata ingredients
The best part of this recipe is that the ingredients are all easy to find. I get so frustrated when I am trying a new recipe and it has some random, hard to find ingredient. The most exotic ingredient in this recipe is the dates, but even those should be easy to find at most grocery stores.
To make this healthy horchata recipe you will need:
rice
cinnamon sticks
water
almond milk
dates
honey
vanilla extract
raw almond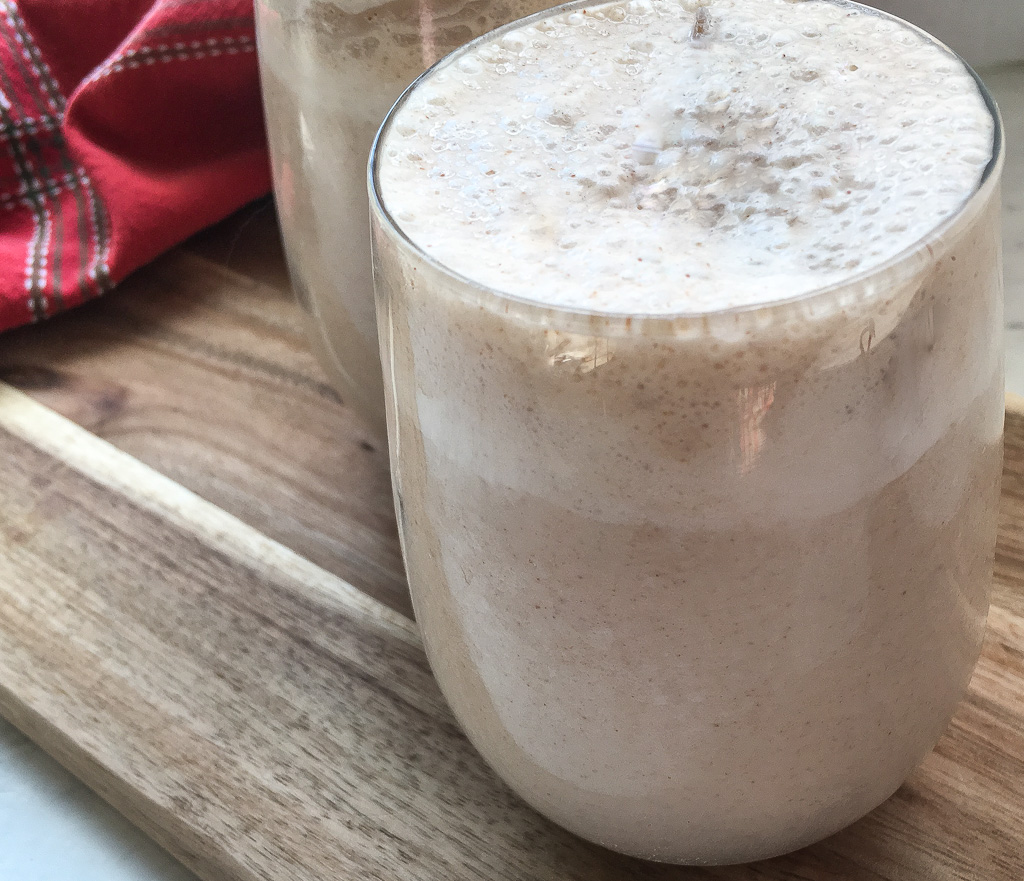 Tips on how to make horchata at home
My first suggestion when making this healthy horchata is to plan in advance. You are going to want the rice to soak overnight before prepping the rest of the drink. A blender is also recommended so you can blend the soaked rice and remaining ingredients. You will also want to have a mesh strainer to help with removing any solids.
Long grain white rice is suggested for this recipe. This recipe is also dairy free since almond milk is used, but feel free to sub for your preferred type of milk. If possible, use locally sourced honey here. Local honey has a bunch of health benefits on top of the perk of supporting local beekeepers.
This recipe is relatively easy to make, just a bit time consuming since you need to soak the rice. Start soaking the rice in the evening and you should be good to go in the morning. Blend the remaining ingredients together and strain out any solids. Serve over ice with a little ground cinnamon on top or place in the fridge until chilled.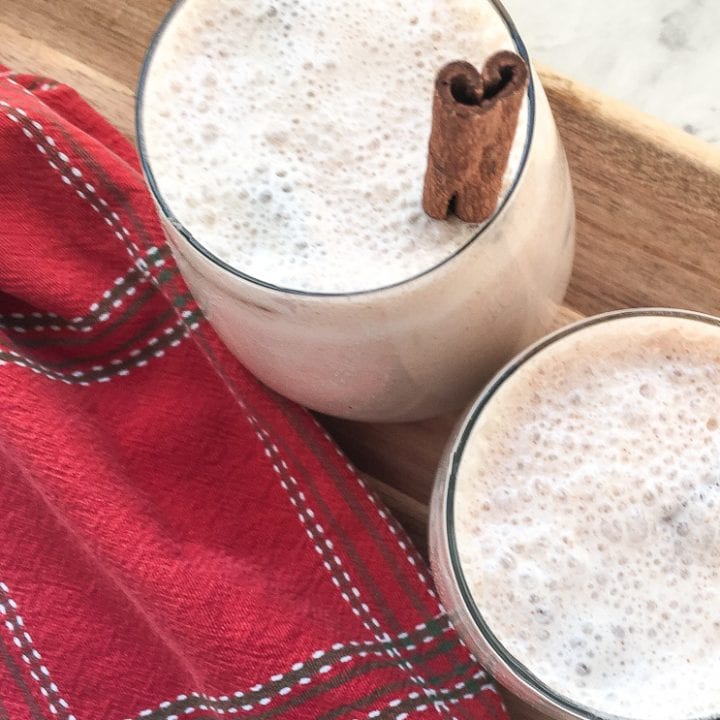 Healthy horchata recipe
Total Time:
8 hours
15 minutes
Traditional horchata recipes are often incredibly sweet. In fact, many recipes call for more white sugar than rice. This less sweet, but significantly healthier, version skips the white sugar completely and relies on the natural sweetness of Medjool dates and honey instead.
Ingredients
1 cup long-grain white rice, rinsed and thoroughly drained
1 cinnamon stick
6 cup water, divided
1 cup almond milk
1/3 cup Medjool dates, pitted
2-3 tablespoons honey, preferably local
1 teaspoon vanilla extract
½ cup raw almonds
Optional garnish:
4 long cinnamon sticks
Ground cinnamon
Instructions
Add rice, organic cinnamon stick, and 4 cups of very warm water to a medium-sized bowl. Let soak overnight at room temperature, or until the rice softens and the cinnamon stick is soft enough to break into several smaller pieces.
Transfer the rice mixture to a high-powered blender and blend to combine. Add 2 cups cold water, almond milk, dates, 2 tablespoons honey, vanilla extract, and almonds. Blend until thoroughly combined and no large solids remain. Taste and add additional honey, if desired.
Strain contents of blender with a fine-weave mesh strainer and 1-2 layers of cheesecloth. When finished, discard remaining solids in the strainer and transfer the reserved liquid to a pitcher or other container.
Refrigerate until chilled, or serve immediately over ice with whole cinnamon sticks or a sprinkle of ground cinnamon, for garnish. Enjoy!
Nutrition Information:
Yield:

4
Serving Size:

1
Amount Per Serving:
Calories:

582
Total Fat:

9g
Saturated Fat:

1g
Trans Fat:

0g
Unsaturated Fat:

8g
Cholesterol:

0mg
Sodium:

40mg
Carbohydrates:

120g
Fiber:

6g
Sugar:

57g
Protein:

9g
Be sure to check out these other
great drink recipes
:
Whole30 Frappuccino – sugar free and dairy free