Doing Whole30? Try this easy frappuccino recipe for a sweet coffee treat!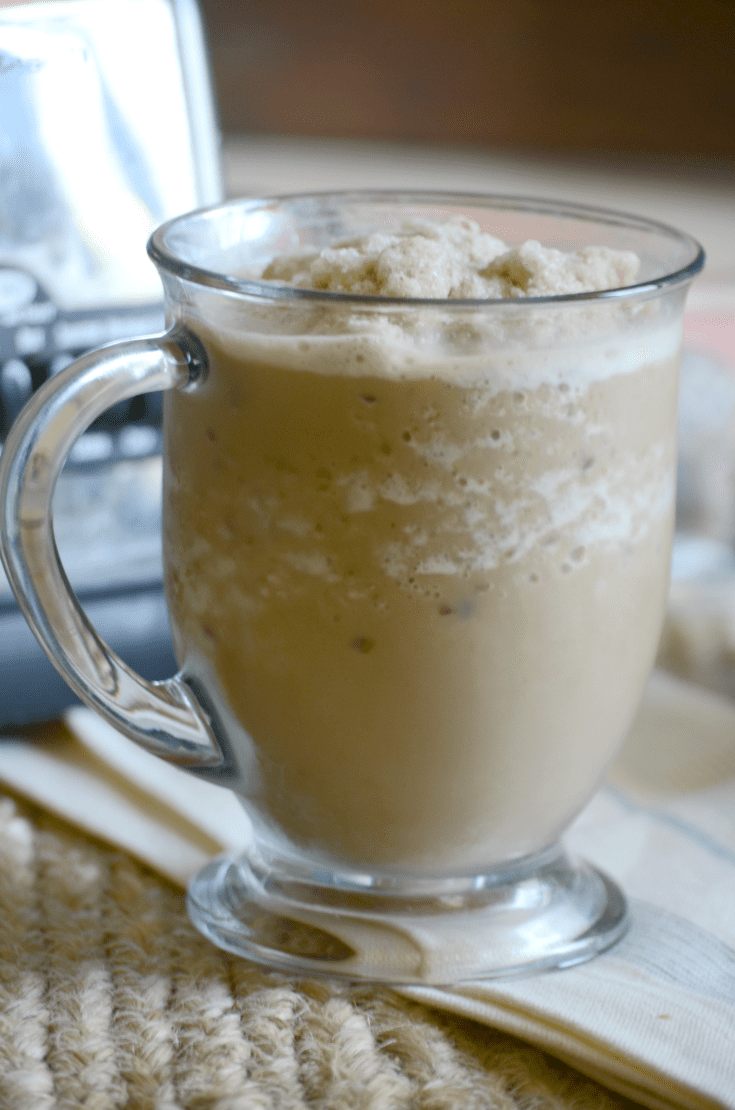 Hey there! I think I mentioned but this month I started the Whole30 diet. Have you heard of it? It's a diet that focuses on resetting your gut health, which I have found out recently is SO IMPORTANT! The main idea behind Whole30 is to rid your body of processed food and focus on real food. That means no sugar, grain, alcohol or dairy.
Yall.
Those are a few of my favorite things! I LOVE a good sugary cup of coffee with creamer. It's how I get going in the morning! The past few days I have been drinking my coffee.. black. With a splash of almond milk. And no it's not the same AT ALL but it still gives me a decent energy boost that I need. When I drink it all I can is how much I miss my old coffee. Sigh.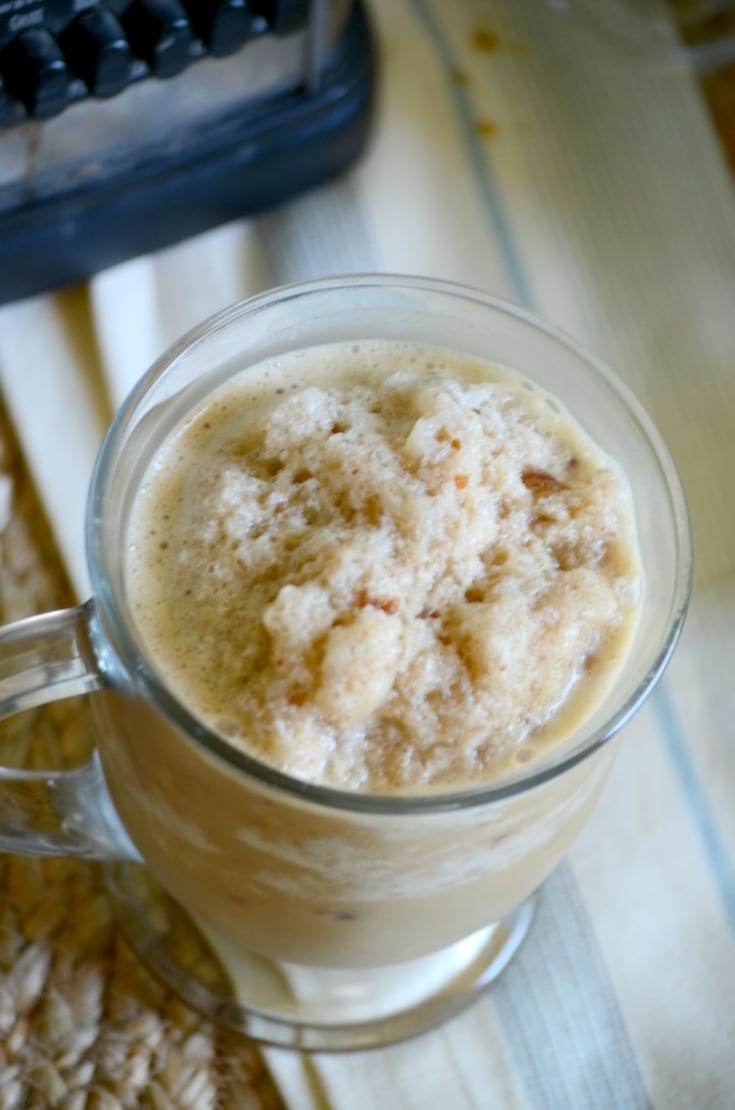 I decided that instead of worrying about the things that I CAN'T have I am going to focus on the things that I can eat. That's when I thought – I can have coffee and I can have some sort of milk substitute, all I need is something sweet to add in the mix! I can't do honey or agave or any sort of artificial sweetener but I can have fruit and nuts.
DATES!
Dates are naturally sweet are allowed while on Whole30. I had never even eaten a date before so I wasn't sure what to expect. Ryon and I tried them one night and they were indeed sweet! Perfect for a Whole30 frappuccino! So in the blender went the dates, some instant espresso, almond milk and ice. And out came a sweet coffee treat!
This may be considered what Whole30 calls SWYPO or "sex with your pants on". While its technically NOT NOT allowed, it's not something you would want to drink everyday. You can check out more Whole 30 recipes below.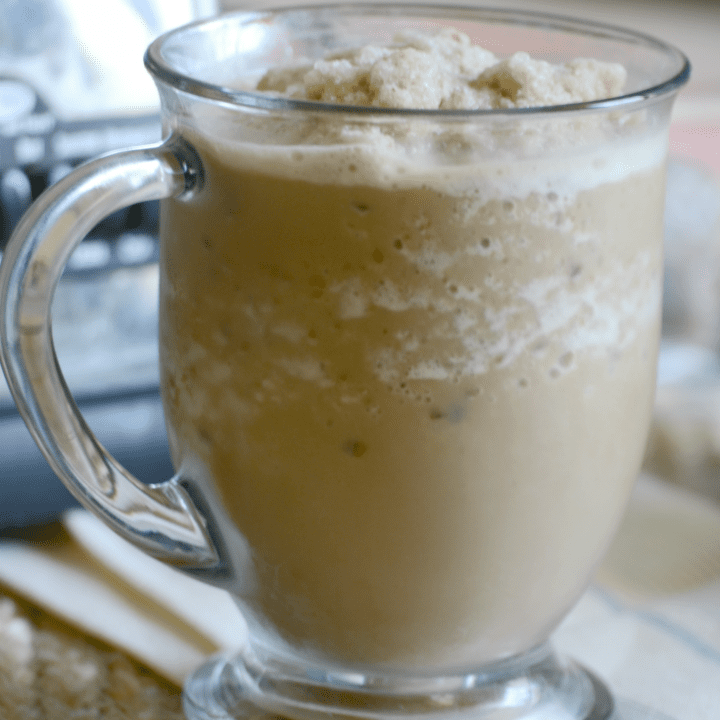 Whole30 Frappuccino
Ingredients
2 dates, pitted
1 tablespoon instant espresso
1 cup unsweetened almond milk
2 cups ice
Instructions
Toss everything into a blender and mix!
The dates may take a minute to fully blend so check them before pouring.
Enjoy!


Like this recipe? Be sure to check out: