Looking for a fun dessert? This Mexican sweet rice is the perfect recipe.
Hey yall! I am super excited to be partnering up with HEB again this year! HEB is our big grocery store down here in Texas. My first real job was at HEB as a bagger/carry-out and I loved it. I remember that I applied for the job the day after I turned 16. They had just opened a new store in our city and they had the manager come to the high school to do interviews. I didn't even think twice, I just went over and interviewed with him. And I got the job on the spot!
When we lived in Michigan one of the things I missed most was HEB. I literally grew up going there and they have some of the best products. From the pre-seasoned fajitas to the Texas shaped corn chips or cheese. There was so much that I missed when we lived up north!
Pssst.. want my free family favorite desserts e-book? Sign up below for one + weekly updates!
I missed the craziest things while we lived in Michigan. Homemade tortillas smothered in butter. Quesadillas with extra grilled onions. Big fat avocados. Homemade arroz con leche. All things comfort food that I grew up enjoying.
Arroz con leche means rice with milk if you translate it correctly but most people call it Mexican sweet rice. And that's essentially what it is – rice pudding drenched in sweetened condensed milk and cinnamon. It's absolutely delicious! The best part of this sweet treat is that it is really easy to make. Toss all the right ingredients together and then let it simmer to perfection.
To make this easy sweet rice recipe you need just a few ingredients – rice being one of them! Once you have all your ingredients you start with adding the cinnamon sticks to the water until it boils. This infuses the water with a cinnamon-y goodness. Once the water has started to boil you add in the rice and reduce the heat. Allow the water to boil until the rice is almost soft and then add half the milk.
This is where is starts to get good yall! The rice starts to thicken and the milk and cinnamon combine together to create a dreamy dessert. But it gets better! You then drizzle in the sweetened condensed milk over the already creamy rice. Stir it together, remove the cinnamon sticks and allow to cool. Which is easier said then done!
You can sprinkle some ground cinnamon on top and you have arroz con leche perfection!
I think the best part about this recipe is that it's also great for breakfast. My kids gobbled it up the next morning. We just added a little extra milk before we warmed it up and it was so, so good!
Sign up for more recipes and a free e-book!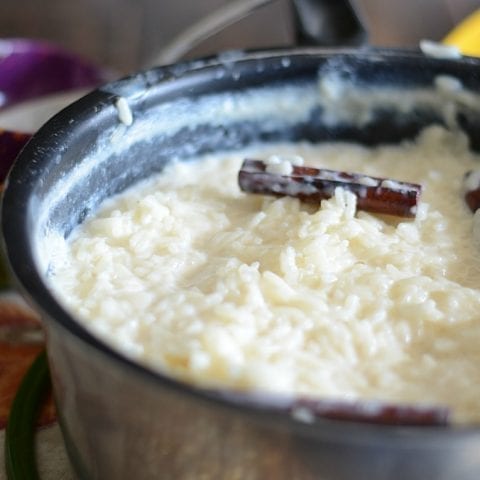 Arroz con leche
Arroz con leche or "sweet rice" is a Mexican inspired dessert of breakfast that everyone will love.
Ingredients
4 cinnamon sticks
2 cups of water
1 cup white rice
4 cups of milk
1 tablespoon vanilla extract
1 can (14 oz) sweetened condensed milk
ground cinnamon for topping
Instructions
In a large saucepan, bring the water and cinnamon sticks to a boil. Add the rice, reduce heat and bring to a boil again.
Stir in 2 cups of the milk until the rice starts to thicken. Add in the other two cups of milk, vanilla extract and the sweetened and condensed milk. Allow to simmer until til thick or your desired consistency.
Remove the cinnamon sticks, allow to cool, sprinkle with cinnamon and enjoy!
Nutrition Information:
Yield:

6
Serving Size:

1
Amount Per Serving:
Calories:

147
Total Fat:

4g
Saturated Fat:

2g
Trans Fat:

0g
Unsaturated Fat:

1g
Cholesterol:

15mg
Sodium:

97mg
Carbohydrates:

20g
Fiber:

1g
Sugar:

4g
Protein:

7g
Like this post? Be sure to check out: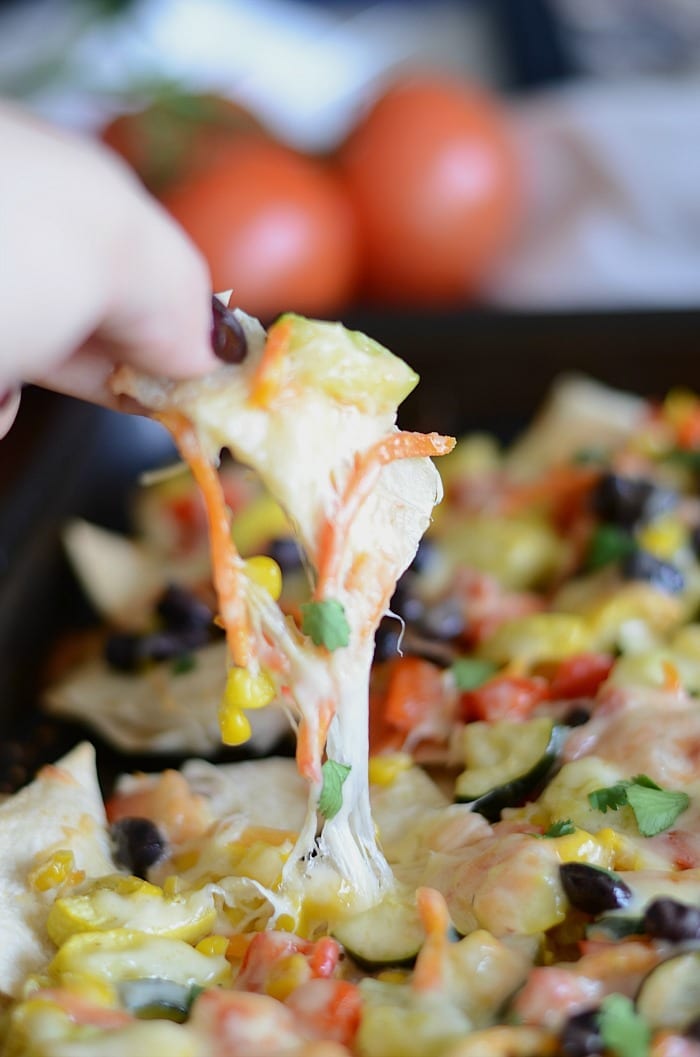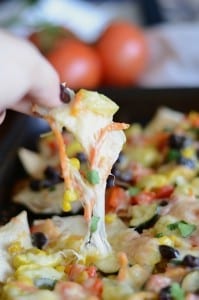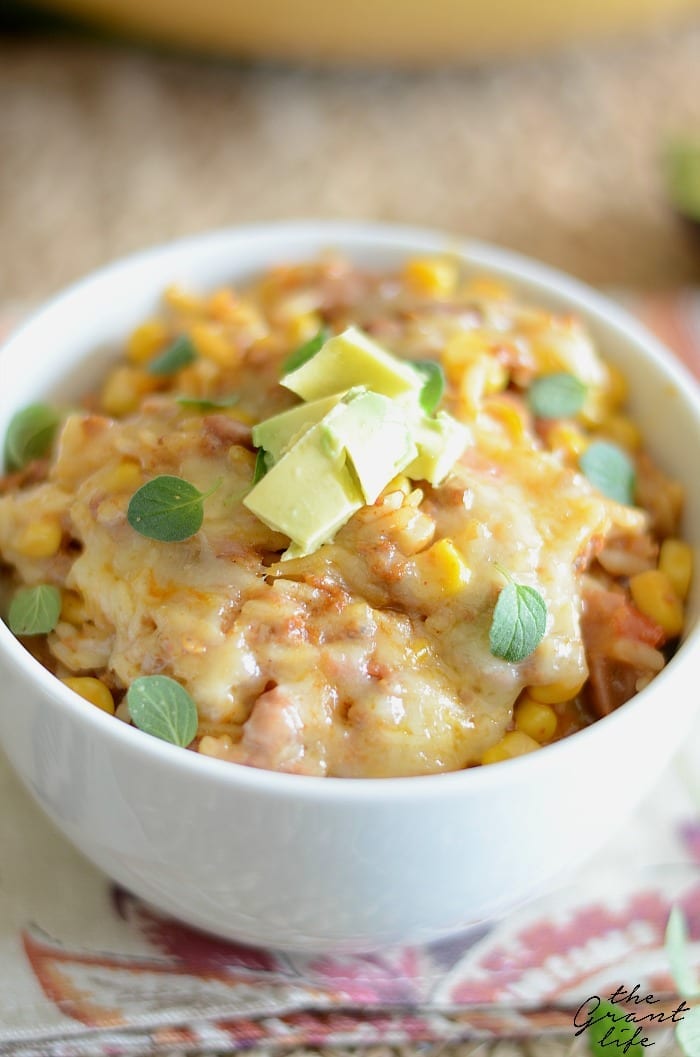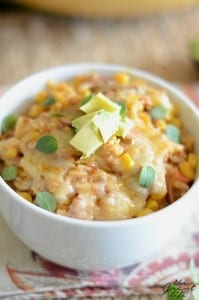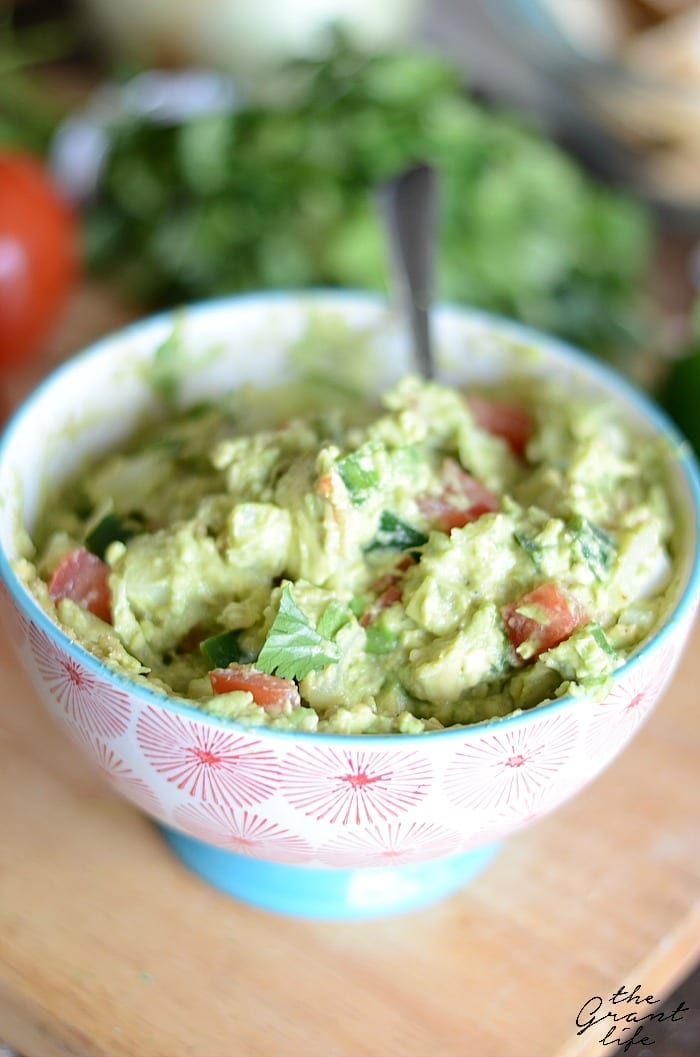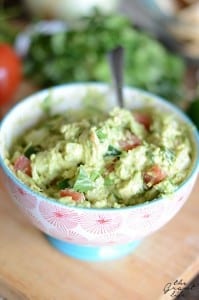 Like it? PIN IT!