The perfect summer drink has arrived!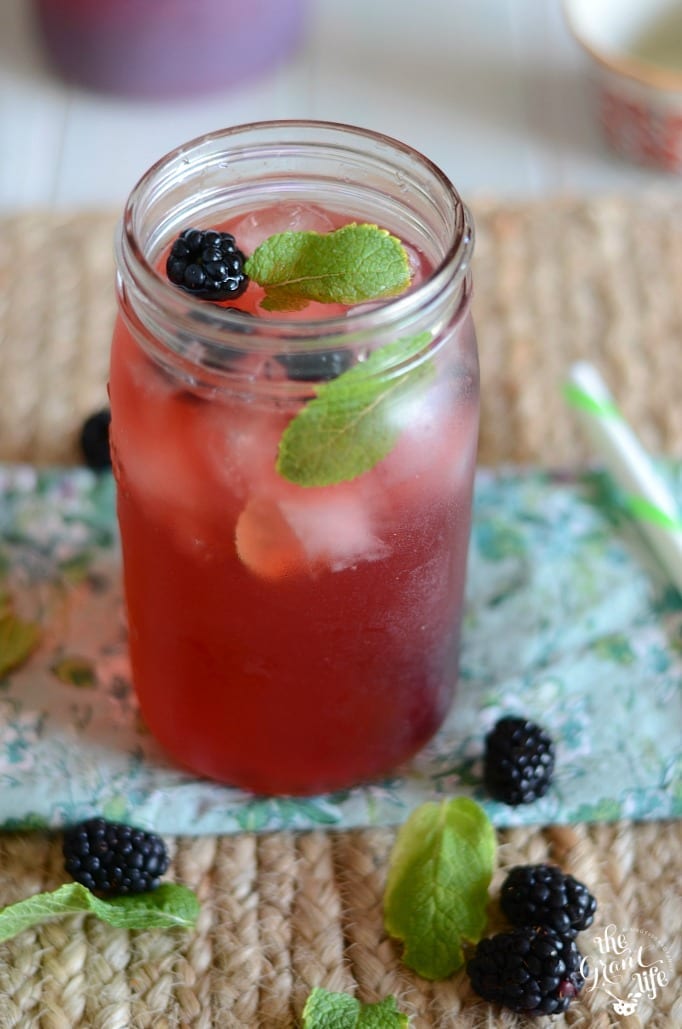 Hello, hello! I realized this week that I am in the 3rd trimester with this pregnancy already! I count Friday to Friday as one week (not sure why, just seemed easier to track) and I will be 28 weeks on Friday. HOW CRAZY IS THAT?! Each pregnancy has seemed to go by faster and faster with each kiddo.
But I know that these last 12ish weeks are going to dragggg by so slowly. That's how it always seems to go. The more eager I get to meet our newest babe, the more time slows right now.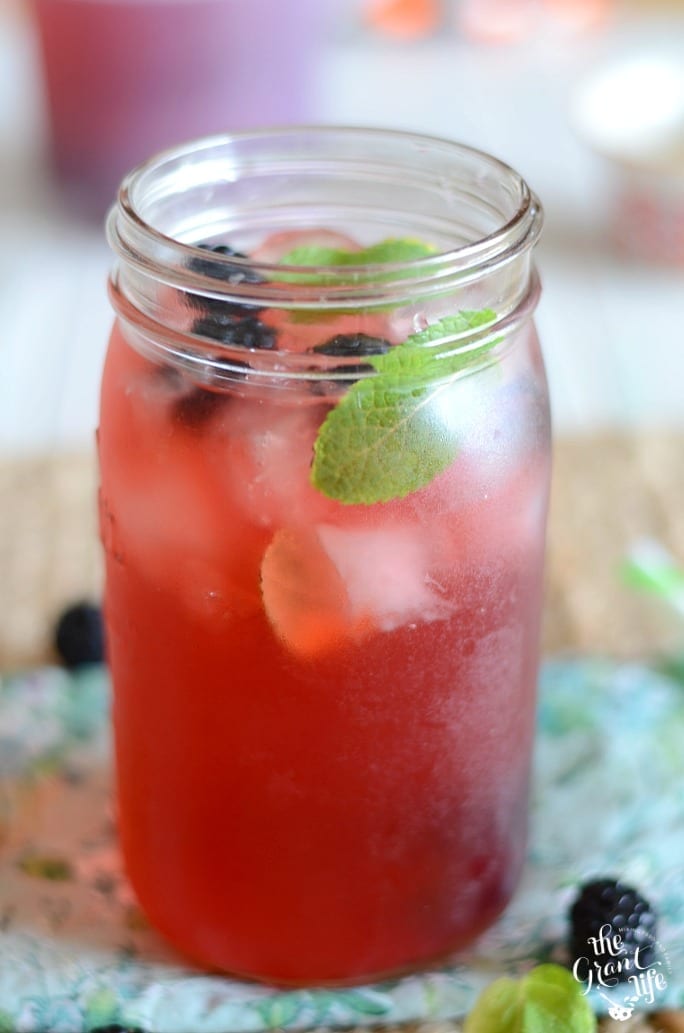 Maybe it will be different with this little one. I feel like we are WAY busier then with our older two. I mean, just having two older kids keeps us pretty busy. And having to make sure everyone eats, is showered and dressed for the day. That's a whole job in itself. Especially if you knew Avery personally. This kid can lose a pair of shoes faster then anyone I know. Even right after he takes them off and leaves them by the door. HE CAN'T FIND THEM!
Needless to say, I am one tired pregnant momma. I get naps every now and then but when I'm really tired I drive over to my parents house. Thank goodness for grandparents yall!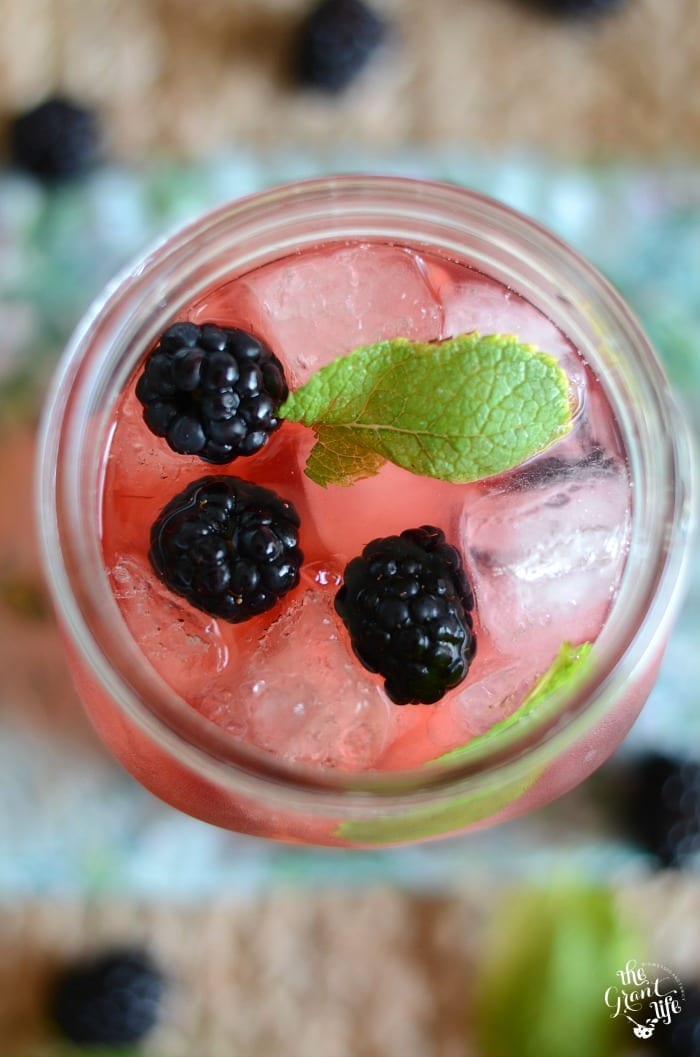 This last few weeks I need to focus on resting before the new one arrives and upping my water intake. I plan to breastfeed and I KNOW how important it is to keep hydrated. I might as well start now. And an agua fresca (Spanish for "fresh water") is made with water – so it totally counts, right?! Yup. It does. Plus I can only drink so much water before I go crazy. Or crazier then I already am.
And a fun side note – it's almost Cinco de Mayo! I've teamed up with a group of food bloggers and created a virtual fiesta to celebrate! Wooo!! After the blackberry mint agua fresca recipe be sure to check out what everyone else made for the party.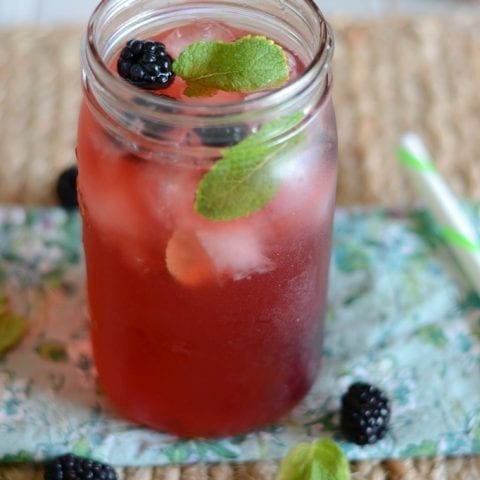 Blackberry mint agua fresca
Ingredients
2 cups ripe blackberries
½ cup granulated sugar
4 cups water
a handful of fresh mint leaves
Sliced blackberries for garnish, optional
ice
Instructions
In a large bowl, mash the blackberries, sugar and a cup of water. Make sure to incorporate all the ingredients. Cover the bowl and place in the fridge for at least 2 hours. Longer is better.
Roll the mint leaves in your hand to extract the flavor and at to the bottom of a pitcher.
Blend the blackberry mixture in a blender or food processor. Filter out the seeds and skin with a fine mesh strainer.
Pour the remaining water on top, add the ice and extra blackberries. Enjoy!
Like this recipe? Be sure to check out: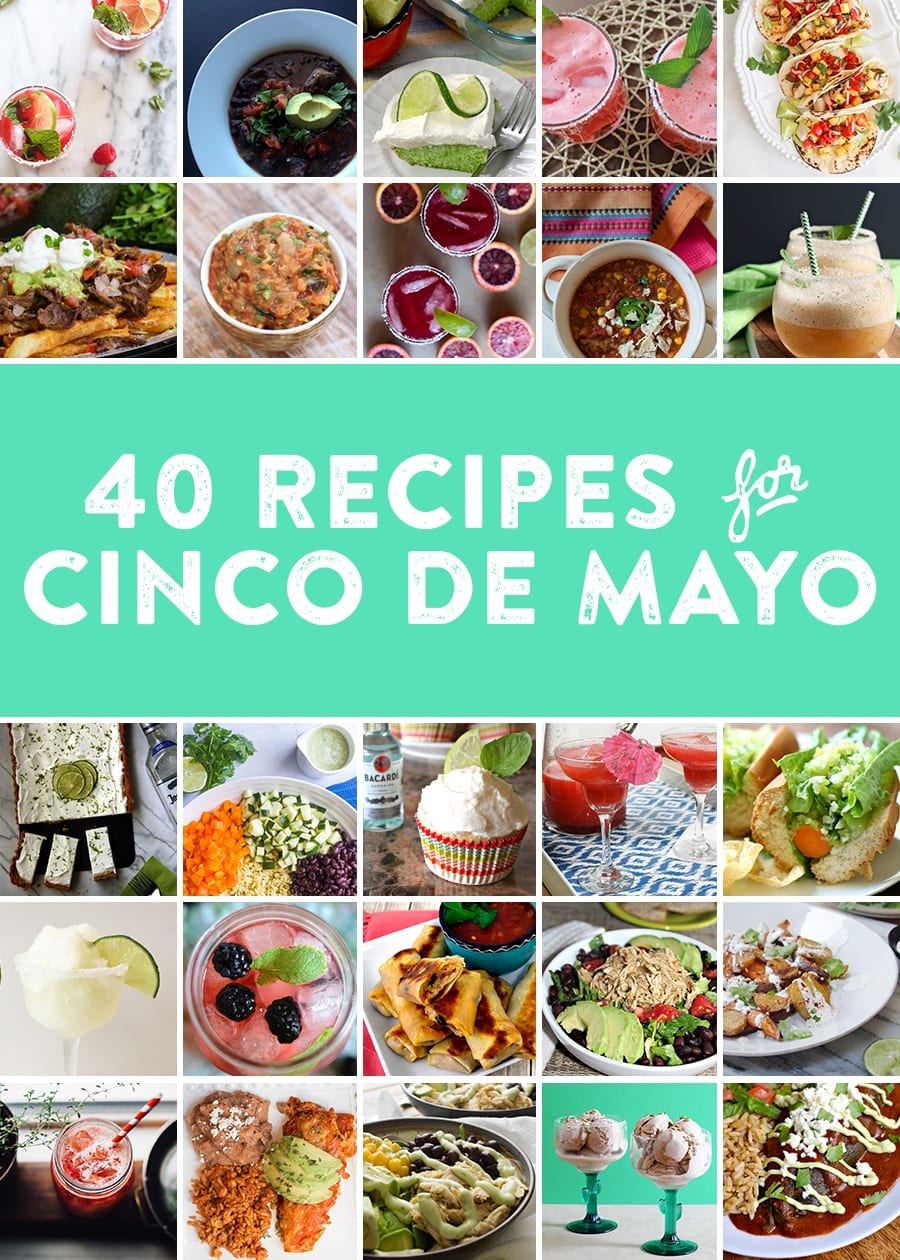 Margarita Granita by Feast + West
Cinco de Mayo Party Inspiration and Recipes by A Joyfully Mad Kitchen
Poblano & Mushroom Tosadas by The Mexitalian
Roasted Strawberry Rhubarb Agua Fresca by Will Frolic for Food
Street Corn-style Roasted Potatoes by A Little Gathering
Pork & Black Bean Stew by think fruitful
Tequila Lime Tart by Love & Flour
Crispy Fish Tacos with Cajun Mayo by Winstead Wandering
Strawberry Watermelon Agua Fresca by A Savory Feast
Shredded Chicken Gorditas by Loves Food, Loves to Eat
Carne Asada Fries by Tornadough Alli
Mexican Carrot Dogs with Chunky Salsa Verde by Strength and Sunshine
Raspberry Lime Rickey Margaritas by Feed Me Phoebe
Slow Cooked Carnitas Style Chicken by Simple and Savory
Chicken Fajita Sandwich by Brunch-n-Bites
Cantaloupe Mint Margaritas by The Speckled Palate
Brussel Sprout, Wild Mushroom, Avocado and Feta Tacos with Tomatillo Salsa by Arthur Street Kitchen
Spiced Chocolate Ice Cream with Roasted Pepitas by Bethany Grow
Roasted Veggie Salsa by Living Well Kitchen
Seared Scallop Tacos with Spring Mango Salsa and Avocado Cream by Domesticate ME!
Blackberry mint agua fresca by the Grant life
Nightshade Free Southwest Salad by I Say Nomato
Southwestern orzo salad by Family Food on the Table
Watermelon Mint Margarita by Gold & Bloom
Mix-Your-Own Guac Bar by Hey There Sunshine
Blood Orange Margaritas by Glisten and Grace
Veggie Stuffed Chiles Rellenos with Avocado Cream by Hello Little Home
Traditional Homemade Flour Tortillas by Sustaining the Powers
Slow Cooker Red Chicken Enchiladas by Sustaining the Powers
Sizzling Texas Fajitas by Sustaining the Powers
Margerita Poke Cake by Pink Cake Plate
Cheesy Southwest Egg Rolls by Pink Cake Plate
Mojito Cupcakes by The Rustic Willow
Margarita Shrimp Tacos by Macheesmo
Pineapple Cilantro Salsa by Feast + West
One Pot Taco Soup by A Joyfully Mad Kitchen
Tequila Lime Cupcakes with Margarita Buttercream by Sugar Dish Me
Slow Cooker Chipotle Turkey Tacos by Two Places and Once
Margarita Bar by Mixplorology
Like it? PIN IT!