A few simple swaps make these healthy chocolate scones better for you!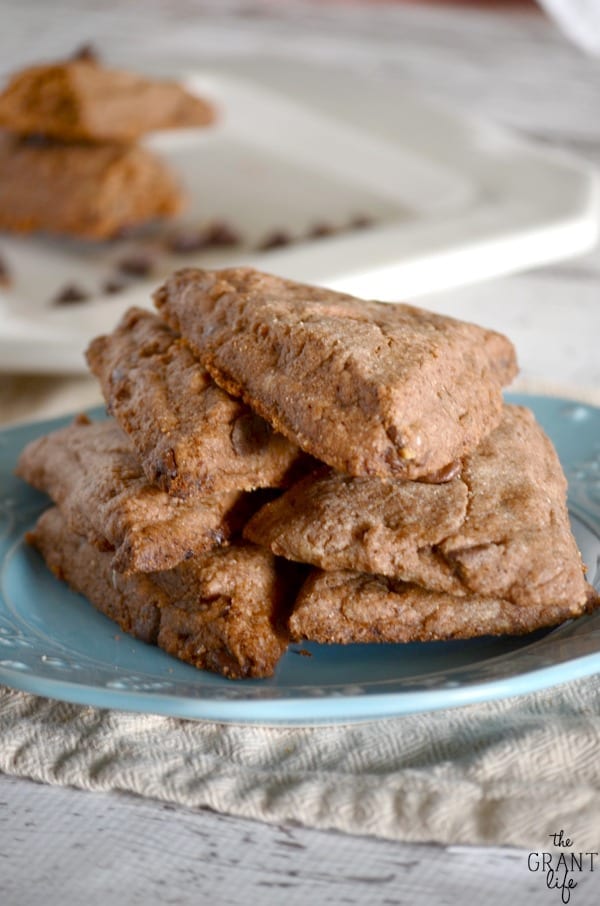 Well, it finally happened. We ended up having to take one of the kids to the emergency room this past week. Not that I wanted it to happen, but I knew it would eventually. And it was the boy child. And its because he was doing something he shouldn't have been doing. And he is fine now, he just likes to scare the crap out of us every now and then.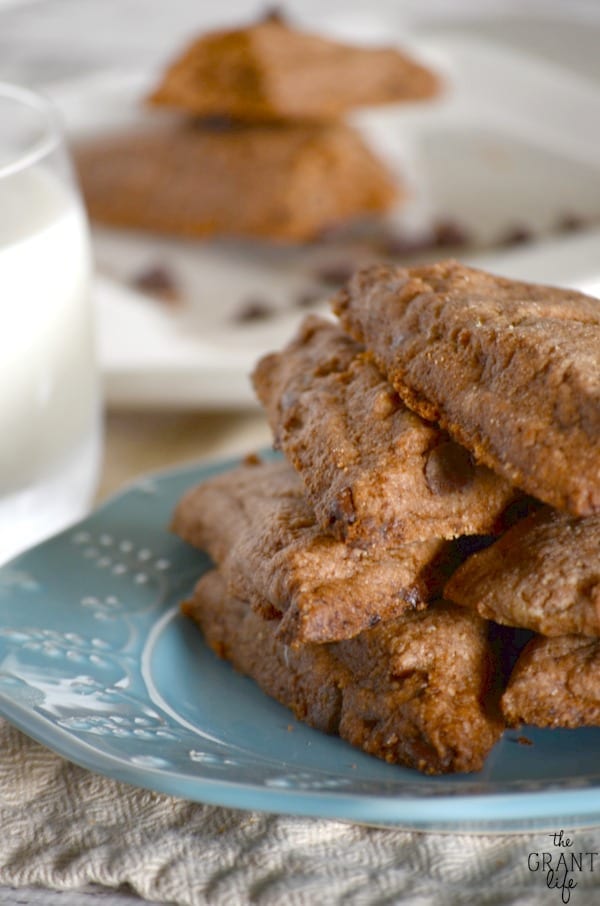 We have this unofficial rule in our house that no matter what we have for dinner, you have to at least try it. I can't count the number of times that the kids look and something and go "Eww, I don't like that!" only to finish their entire plate after trying it. It happens almost every night. So when I served up chicken and rice, I got a round of ewws. And, can I have a lunchable instead? And, what about a hotdog mommy?
But I told them they had to take a few bites before they told me they didn't like it. It was a struggle for Ryley but Avery cleaned his plate.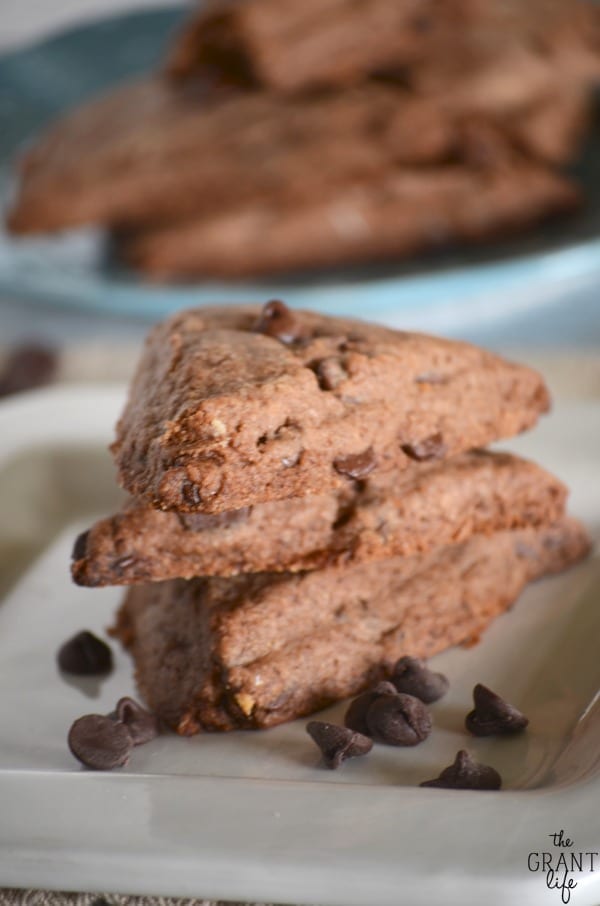 After he was done, he got up from the table and started running around. I was trying to coax Ryley into taking a few more bites and all I hear is WHACK. I look over and Avery is on the floor crying, or attempting to cry. You know when kids are trying to cry and scream at the same time? Yea, he was doing that. I knew he had hit his head, but at this point wasn't sure how it happened. I scooped him up and made sure there was no blood or huge egg and tried to calm him down.
And then he started to fall asleep in my lap.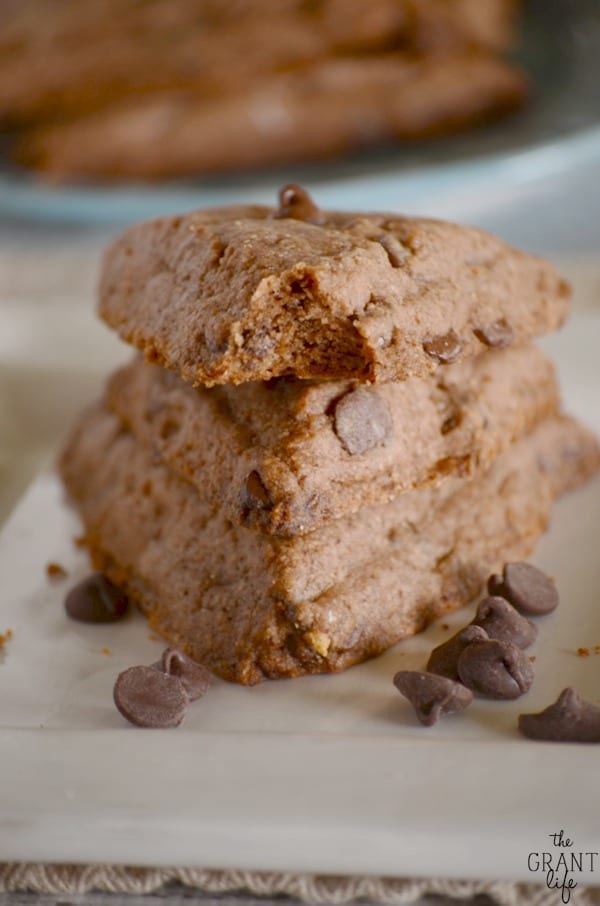 I knew he was tired, but I couldn't let him fall asleep after he had just hit his head. I tried to keep him awake for about an hour and he kept wanting to go to sleep. I gave him a bath, wrapped him in a towel and headed to the bedroom for jammies. He said he wanted some medicine and then proceeded to vomit all his dinner all over the towel. I started to get more worried and before I could do anything else he threw up again all over the comforter.
I called his doctor and he said if he threw up again that I needed to take him to the ER. He did, two more times, so we loaded up and headed out.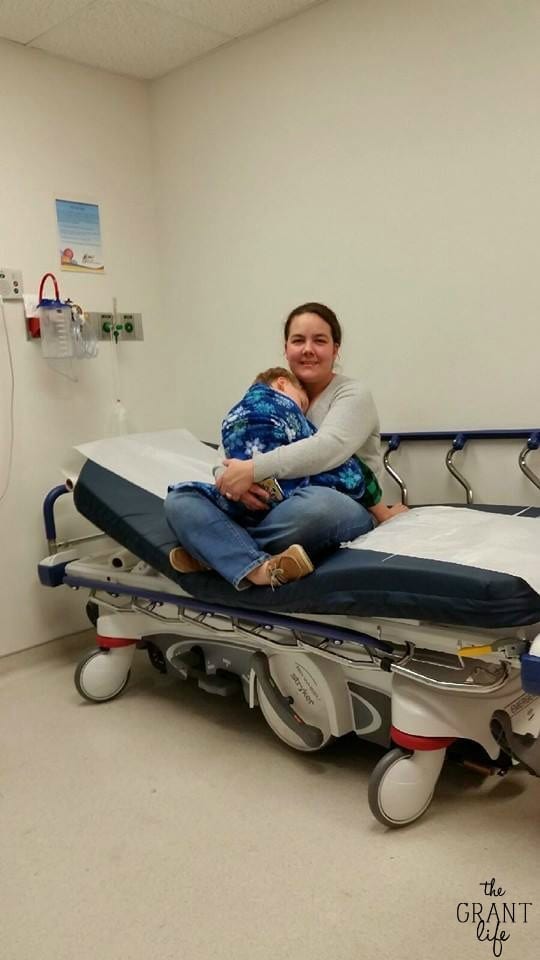 He was already starting to feel better by the time we got a room and were seen by a doctor. They did a few tests and said he seemed fine, but they wanted to make sure he could keep down food. He drank some powerade and had some crackers and started coloring while we waited. He kept everything down, so we were able to go home after being there for a few hours. We got home a little before 1 AM and everyone went straight to bed.
And the next day he was back to his old self. He was pulling his sisters hair, taking her toys and being his turkey self.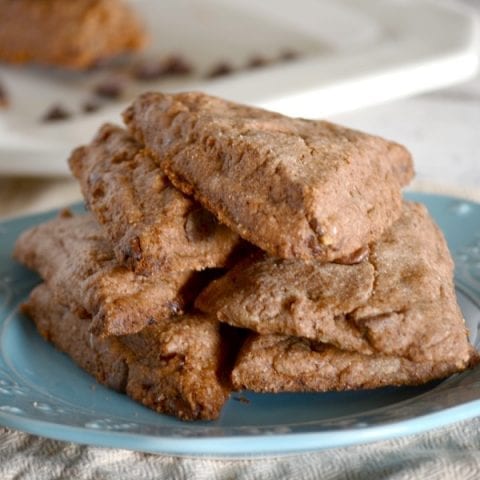 Healthy Chocolate Scones
Ingredients
1 cup whole wheat flour
2 tablespoons Truvia
1/2 tablespoon baking powder
3 tablespoons cold butter
1/4 cup coconut oil, melted
1/4 cup heavy cream
2 tablespoons cocoa powder
1/2 cup chocolate chips
Instructions
Preheat oven to 400.
Mix together the flour, Truvia, cocoa powder and baking powder in a bowl.
With your fingers or a pastry cutter, add in the cold butter until the flour mixture is crumbly.
Add the coconut oil and heavy cream, stir together.
Add the chocolate chips.
On a floured surface, make a ball out of the dough and roll it out with a rolling pin.
Cut into 8 triangles and place on lightly greased cookie sheet or a silicone baking sheet.
Cook for 12-15 minutes, or until the edges are golden brown.
Let cool and enjoy!
Like this recipe? Be sure to check out:
And sign up for our recipe updates!