Its almost fall yall!  I love this time of the year.. the transition from summer to fall.. fall to winter.  The cooler weather, the fun clothes, apple cider.  Oh and I love fall decorations too.  My favorite decoration to use?  Pumpkins!  And lots of them.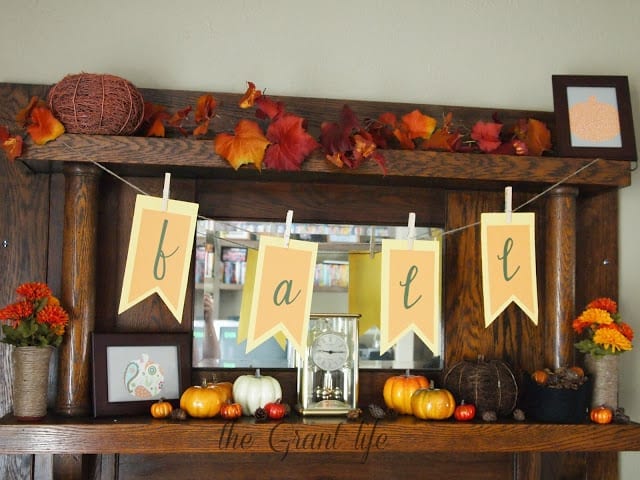 We recently moved into our first home [squeal!] and it has the most gorgeous mantel that is perfect for decorating.  I shared my
very first mantel
over at my friend Emily's site, 52 mantels.  She's like the queen of mantels.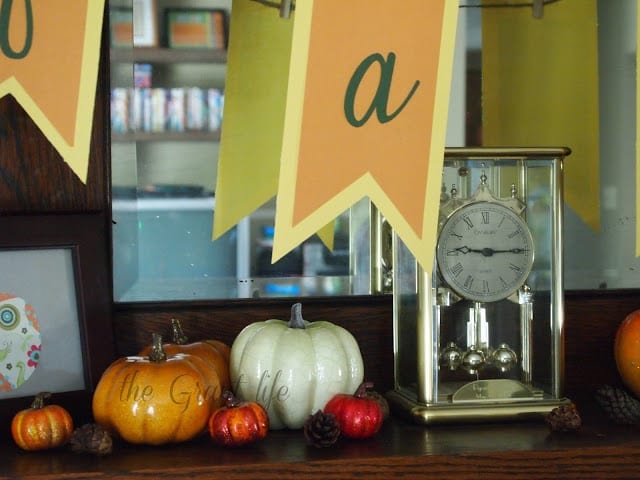 The clock was a wedding present and will probably be a constant on our mantel.  It gives me a middle point and is just pretty.  Hello little pumpkins!  Hello fall!  
The black basket came from the dollar bins at Target and the twine 'vase'.. well thats an old Dora sippy cup.  I was unpacking boxes and found two of them that did not have all their parts.  Ryley immediately started chanting 'Dora Dora Dora' and I tried to keep her busy while I hot glued twine on it.  Didnt fool her.  She picked up the cup and said 'Where Dora go momma?'  Mom of the year.. right here.  
The pumpkins, the acorns and the frame all came from Michaels.  The little acorns are scented and smell so good!  The other Dora cup vase.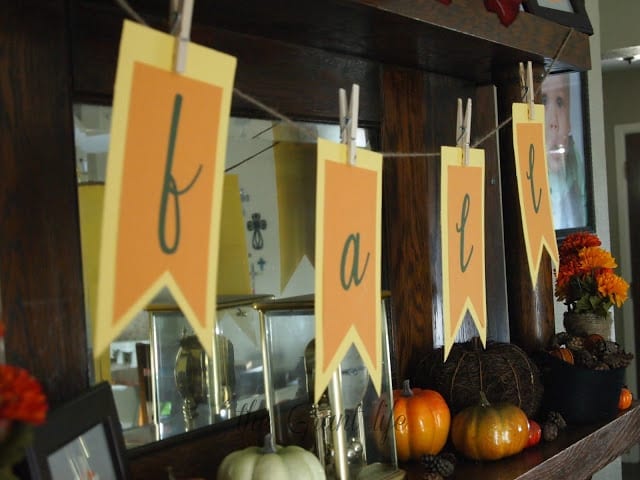 I used my Silhouette to print out the fall banner [bunting?.. whats the difference?] and the pumpkins in the frames.  Twine and clothespins hold it all together.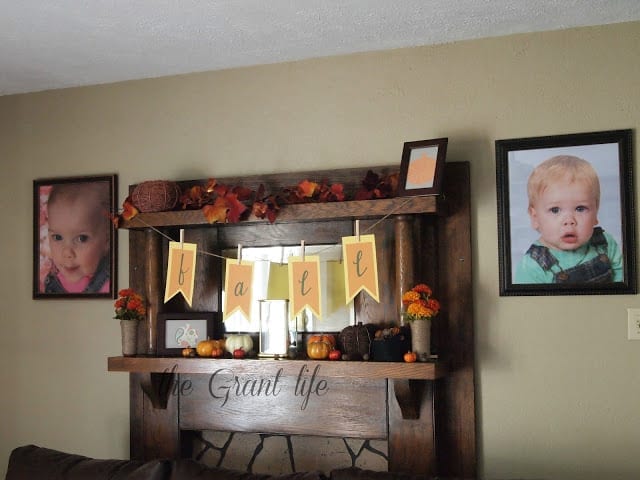 Hello fall!  Hello ridiculously large pictures of my beautiful babies!  [Seriously.. who doesnt have 16×20 pictures of their kids?  Huh?]  What do you do to celebrate fall?  Do you love pumpkins as much as I do?  

-[Lovely September Sponsor]-