I love being able to use one thing for multiple purposes.  I think thats why I love pallets so much.  They start out as shipping material and then become something new and fabulous.  [Seriously, what can't you do with a pallet?]  Oh and because I'm cheap.  I like to get the most bang for my buck, even when it comes to cereal.
I never realized the amount of things that you can do with a cereal box.  I should have though, its just a printed on piece of cardboard.  And even the image on the front because a fun craft in some of these cereal box craft ideas.  Im going to have to start saving up our cereal boxes to try all of these easy homemade crafts with the kids.  Now I just need to figure out what cereal to eat first so that we can get to crafting!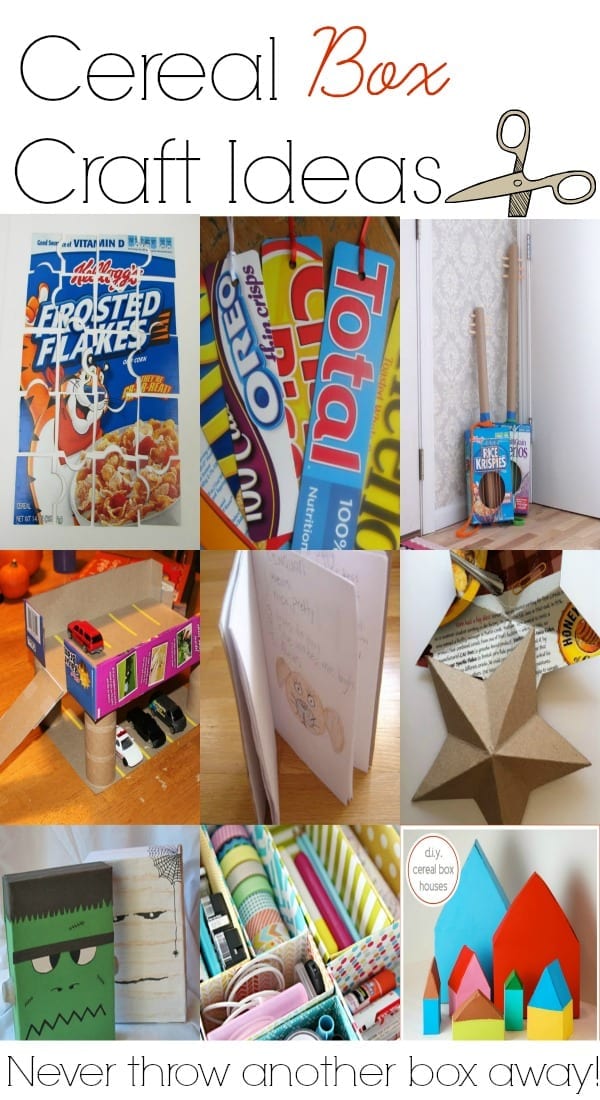 Source of images above: 1 / 2 / 3 / 4 / 5 / 6 / 7 / 8 / 9
Cereal Box Houses :: Creature Comforts
We love to recycle and create too!  Some of our favorite upcycled crafts are:
Have you ever used cereal boxes to craft?