My daughter is the funniest little person I have ever met.  She makes us laugh all the time.  She just does the goofiest stuff.. and I love her to pieces.  
Speaking of pieces.. 
My daughter loves crayons.  And not because she loves to color.  Because she loves to break them in half and then tear off the wrapper.  Seriously.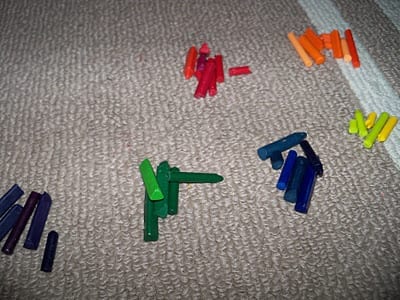 Speaking of serious..
Im very serious about my colors.  I love to color.. always have always will.  So when my funny little girl decides to rip up her crayons.. I get a little upset.  Ok.. I pout.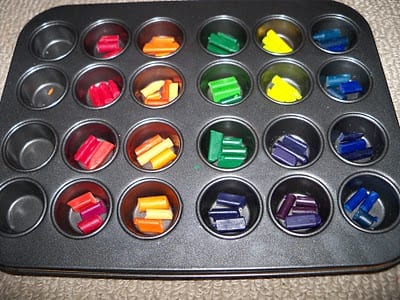 See those sad, naked crayons up there?  Ya.. me too.  Well they are going to be given a second chance at life. 
As you can see Im anal about this part too.  I put them into color families instead of just tossing all the colors together willy nilly.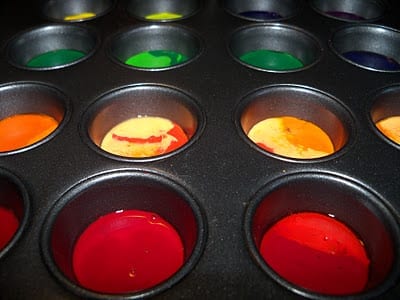 I stuck my (color coordinated) crayons into a mini muffin tin and melted them at 250 for about 10 minutes.  Oh sweet crayons.  You are almost there.. almost born again.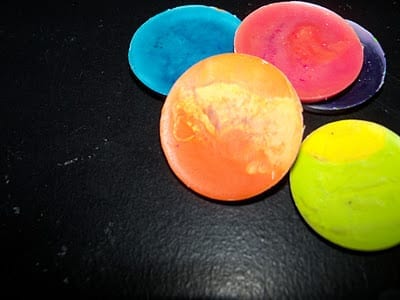 Hi, friends!  I cant wait to color in a Dora coloring book with you.  And as for my toddler.. well she decided these little guys were better off in pieces all over the floor.  
Sigh.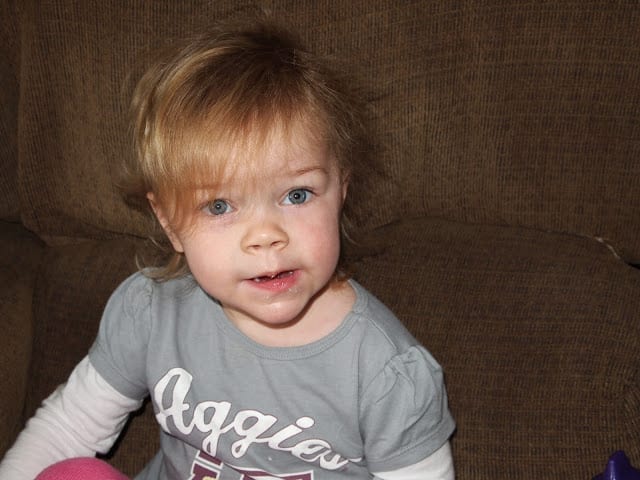 Good thing she's funny.