By now Im pretty sure that yall know I love fall and pumpkins. I love to bake with them, cook with them and even decorate them. So when Scotch sent me a package of tape goodies, I knew I wanted to use them to decorate our first pumpkin of the season!
I have my own collection of washi tape that I use so I was excited to try the new Scotch Expressions washi tape. As soon I started using it on my pumpkin I was in love! It wasn't like regular washi tape, it was softer and came off easier. The tape stayed sticky even after I moved it around a couple of times. Plus, its only $2.50 a roll! [Shameless plug to Scotch but its all trueeee.]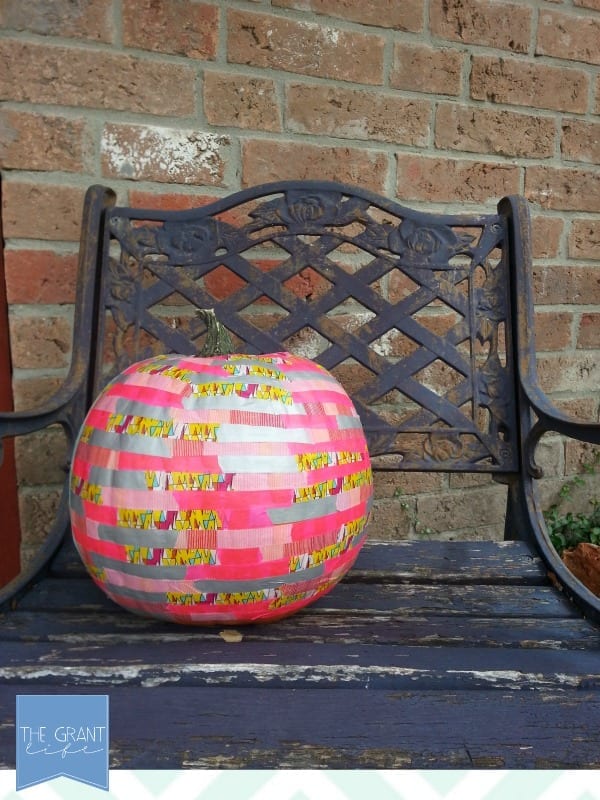 My washi tape pumpkin started out like most of my crafts – with an idea and a prayer. I knew I wanted to use washi tape to cover the pumpkin but I wasn't sure of the design. I just started taping. I tore of strips of the tape and arranged them in a horizontal design and thought it looked pretty good, so I kept on going. [Again – good thing the tape kept its stick because I moved pieces around a lot.]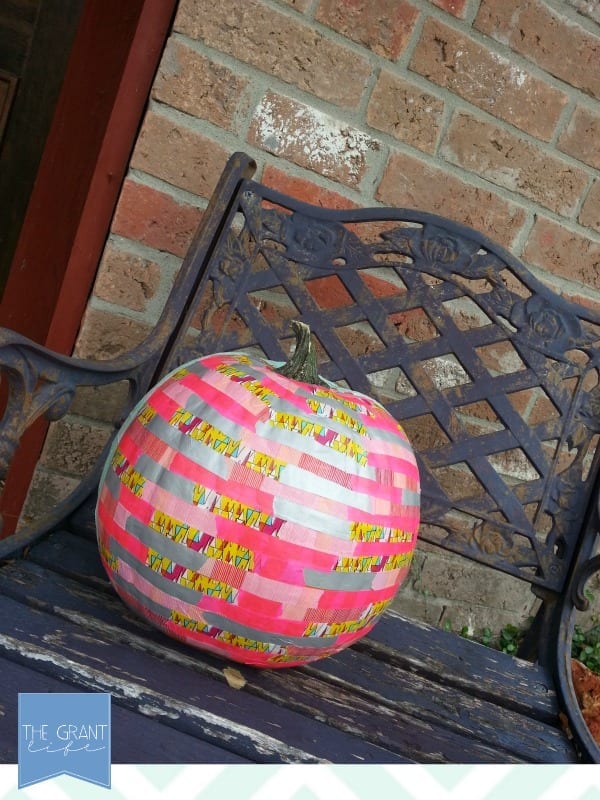 I started in the middle of the pumpkin and worked my way up and down. The middle was easy but around the top and bottom the tape started to become wavy. And you might be able to see the teal peeking out on the other side of the pumpkin. The whole back side is a fun teal color packing tape that was a little larger in size so I didn't have to use all my wonderful washi tape. I have more projects in mind for the tape so I wanted to save some for another time.