Yall! I am so excited to share this DIY treasure map that I created for Avery's room. Here's a little back story to this easy homemade craft. One of the amazing speakers at Blog Elevated was Katie Laird who works with Blinds.com. After the conference she mentioned that they were having another round of their roller shade challenge. A few emails about mini horses and blinds later, I was sent a roller blind to transform.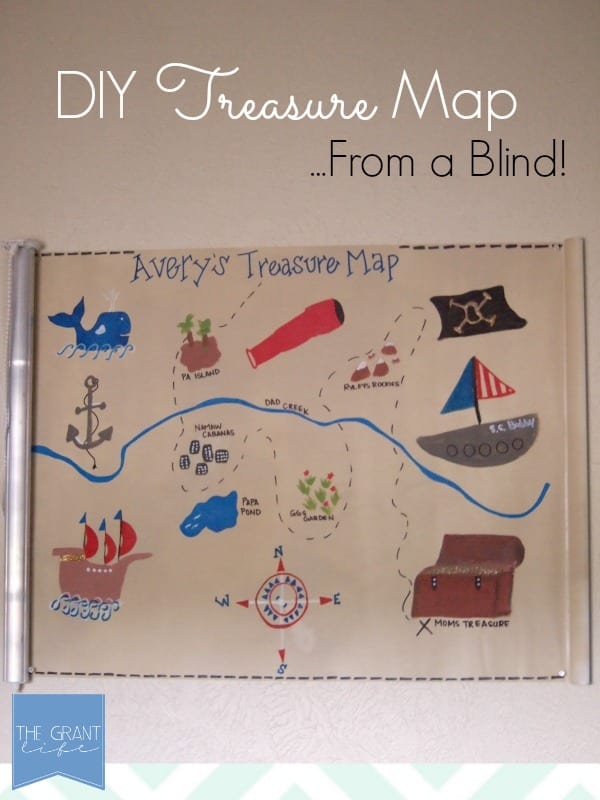 I know what your thinking – and yes! Its really a roller blind! I had no plans of using the roller portion of the blind so I turned it on its side to create the treasure map. Of course I didn't take a picture of the blind before I decorated it, but it was white. I spray painted it a tan color and started doodling.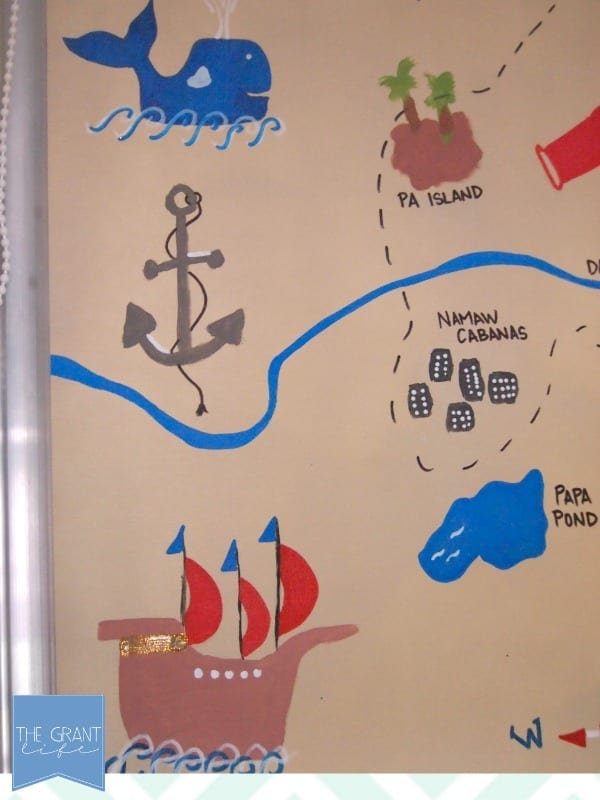 I started on the right start and worked my way around the map. I doodled a whale, an anchor and a pirate ship with paint markers and some acrylic paints as well. And they actually look like a whale, anchor and pirates ship so I was happy!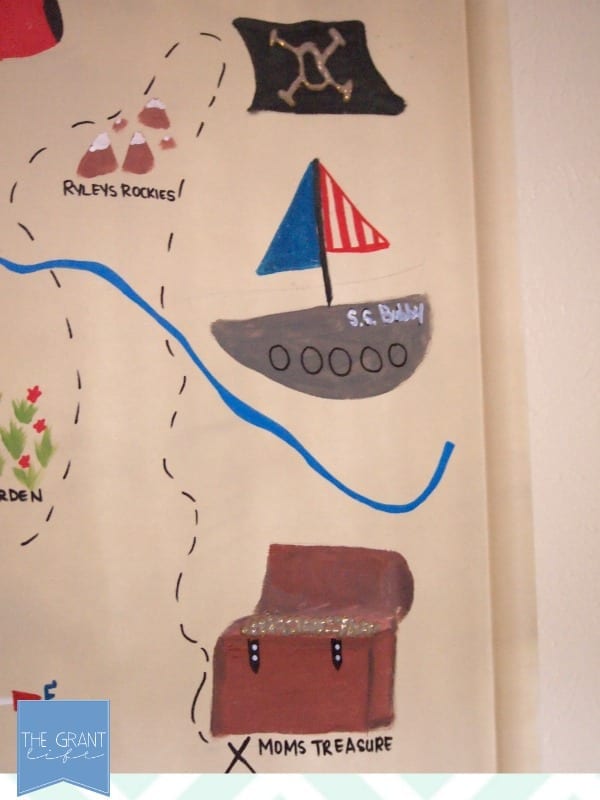 The left side has a pirate flag, sail boat and a treasure chest. Not going to lie, I am extremely proud of that treasure chest. Its one of my favorite parts of the map. I added some 'gold coins' to the chest using a glitter puff paint.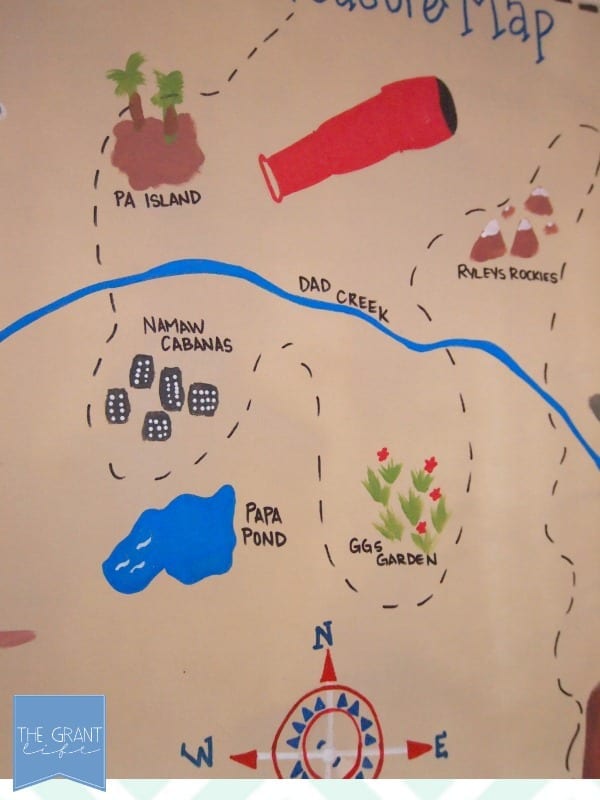 Once I had the sides done I used the center to make the map and the points of interest. The names of the places are Avery's grandparents and of course big sister Ryley. I thought it would be fun to name them after the people he loves. Ryon was a little bummed he didn't have a landmark on the map so I made a 'dad creek' [which he pronounces crick, just fyi] on Avery's treasure map.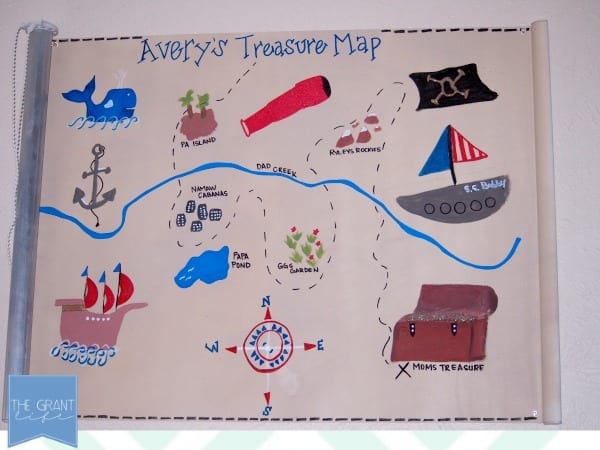 A large telescope and compass complete the pirate inspired treasure map. After I was done I hung it up in Avery's room and showed the kids. They were both really excited and started calling it their 'Jake and the Neverland pirates map!' Which means that the roller blind to treasure map transformation was a success!
Here are a few other crafts I've done for Avery's room: