Today is our last day in Michigan. I have enjoyed being around family the past week and so have the kids. The only time they stopped running was when they were sleeping. I've been soaking it up as well and took a little blogging break. Its been nice but Im ready to get back in our routine at home. I only wish Texas and Michigan were closer together on the map. [How do I make that happen?]
Thank you to everyone who linked up at the Life of the Party this week! Today Im featuring some easy fall crafts that are perfect for getting in the fall mood. I am mentally in fall mode but the weather still disagrees with me. The past week we've been gone it has done nothing but rain back home. Im going back to a soggy yard and humid temperatures. But mentally, Im all fall.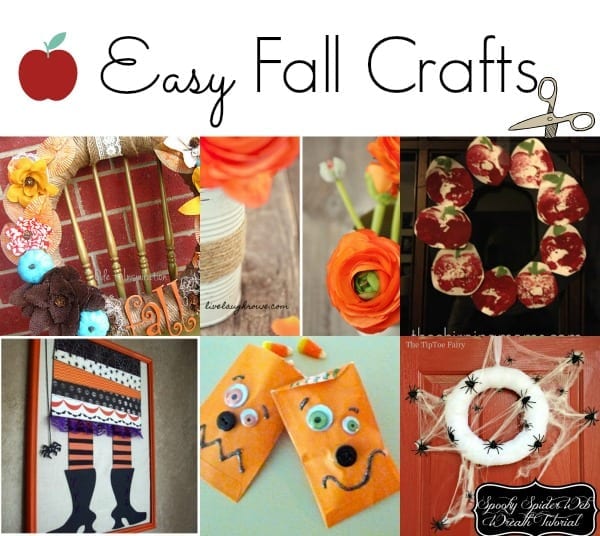 What helps you get in the fall mood?

Want to have easy homemade recipes delivered to your email? Sign up for our newsletter!
Or follow us on Facebook!