Leeks have to be my new favorite vegetable in the kitchen. When we go to the farmer's market on the weekends, I always stop and grab at least one before browsing all the local vendors. When I get home I put them on the counter with my other fresh produce and the smell just fills the kitchen. I have grown to love the taste and smell of leeks. And now that I know how to cut a leek, I'm an even bigger fan! Its really easy and doesn't take longer then cutting a normal onion.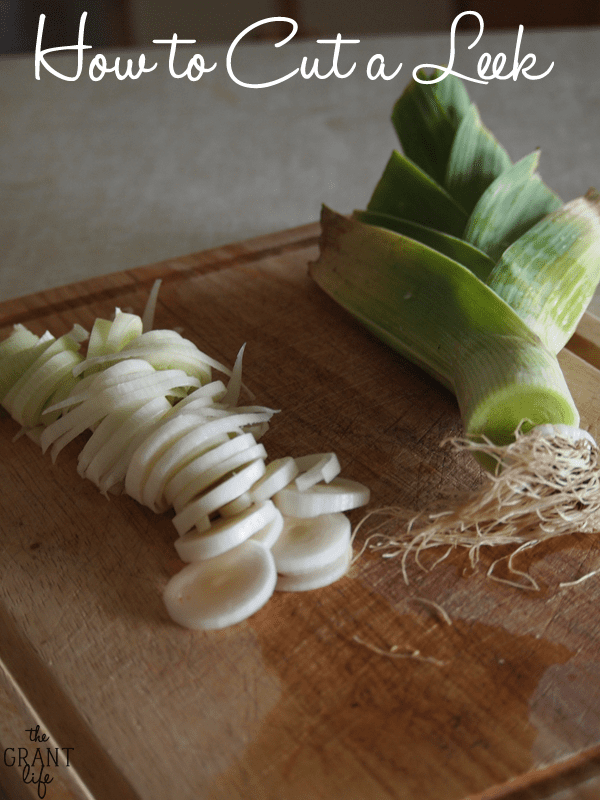 First off, lets talk leeks. They are part of the allum family which means its an onion. It produces a big stalk of crazy green leaves on top and a cylinder onion on the bottom. I store mine on the counter and they last about a week. They are great in soups, pastas or any other dish you would normally put onion in. Which is a lot in the Grant house. [Momma loves onion.]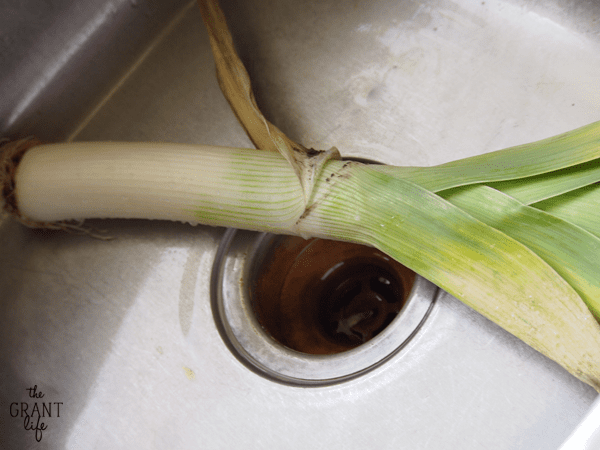 When they are harvested they should be cleaned thoroughly to remove the excess dirt that gets caught in the sheath. I peel a few layers off when I'm washing it to get it as clean as possible. You can see some of the dirt hidden up there between the layers. A good rinse or even a quick scrub with a vegetable brush will get it squeaky clean.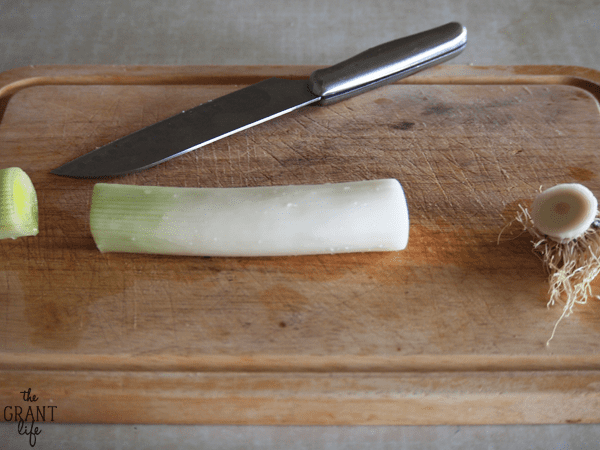 Once its clean, chop off the bottom and top parts. I cut past the light green part of the leek a little bit and some people even use the darker green portion. [I don't because of the rough texture, but it is edible!] You can either half the leek or leave it cylindrical like I did.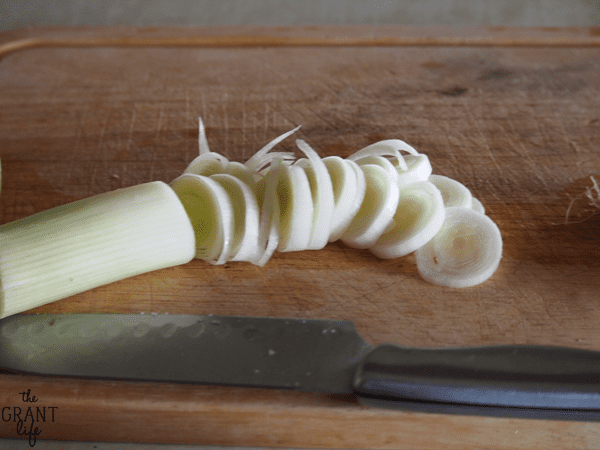 Once its cleaned and quartered, just start dicing! Like I mentioned you can either cut it in half or keep it whole. Its easier to cut when its halved but I like the look of little leek circles in my frying pan. [Its the small things, right?] Now you have a clean, quartered and diced leek ready to be used! And your kitchen probably smells amazing already!
Want some recipe ideas? Check out:
Or sign up for our emails to get great tips and recipes delivered to your inbox!