The easiest bread you will ever make. Covered in cream cheese glaze.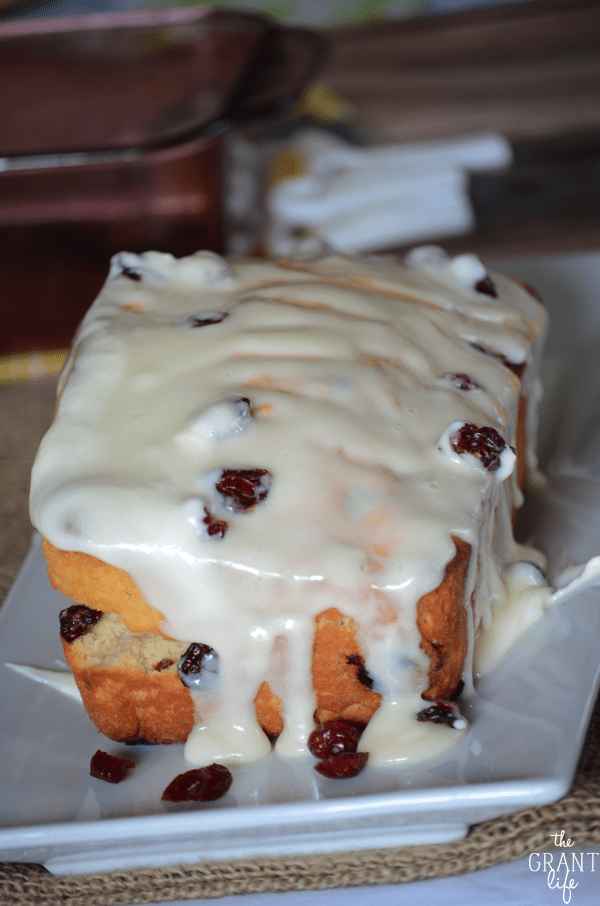 This past weekend I hosted my annual cookie exchange! Cookie exchanges combine a few of my favorite things – hanging out with friends and cookies. [Ok, 2 things really.] I have it at my parents house because they live in a neighborhood that goes all out with Christmas decorations. Like every house on the block is decorated, there are huge 15 foot candy canes in front of every house and this year they even added a ride on train to the mix. Last year the mayor even declared the 3rd Saturday in December "Candy Cane Lane Day". Its a pretty big deal in town.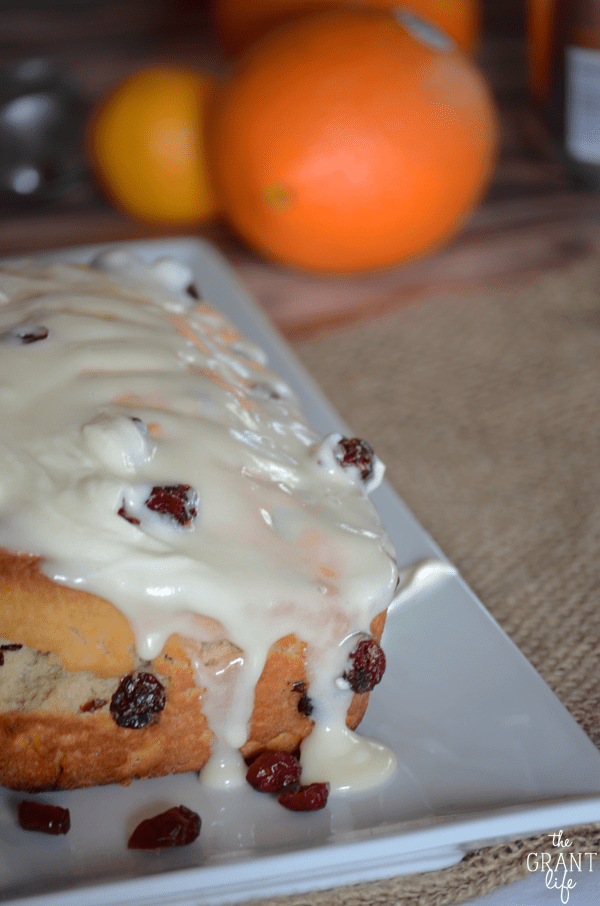 And since I'm super smart [insert laugh here] I try to combine candy cane lane day and my cookie exchange. Not tooting my own horn but, it only took me 2 years of doing the cookie exchange to come up with that bright idea. It's a family event and my friends bring their kiddos and even the husbands come. [We may bribe them with beer and cookies though.] I got real fancy this year and made a few appetizers and some crock pot hot chocolate. [I used this amazing recipe by the way. Do it! So good!] And by fancy I mean I had mini wienies, chicken salad sandwiches and cheese dip.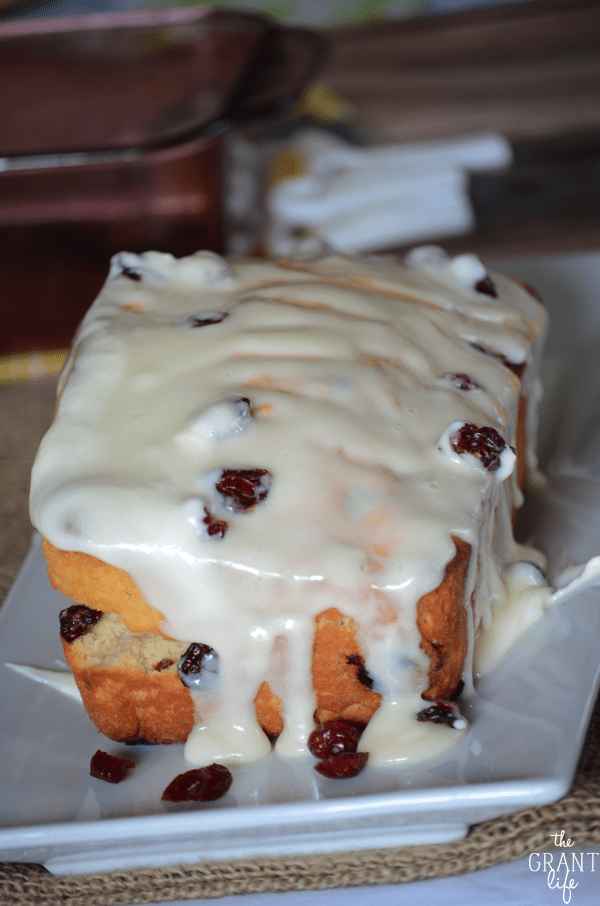 Most people had already eaten before they got to our place, but everyone tried the cheese dip. Because I made them. I had tried a recipe last week and Ryon gave it two thumbs up, so I tried it with a larger crowd this weekend. Everyone agreed with Ryon, the cheese dip is a winner winner. Ill share the recipe later this week because you need it in your life. Promise. [Who doesn't need more cheese in their life?]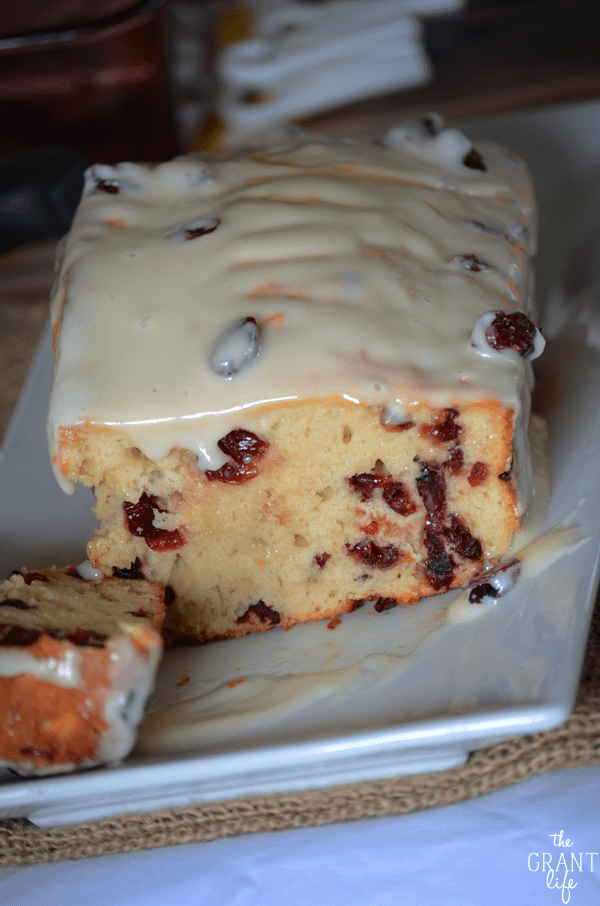 Another thing you need in your life? Jesus. Oh and beer bread. Basic beer bread is good. Its quick and its easy and it disappears even faster. I've added sweet basil [yum!] and butterscotch and pecans [double yum!] Now toss in some cranberries and oranges and top it with cream cheese glaze. Gone. Literally in minutes. Ryley was sticking her finger in the glaze and we were cutting off pieces "just to taste it".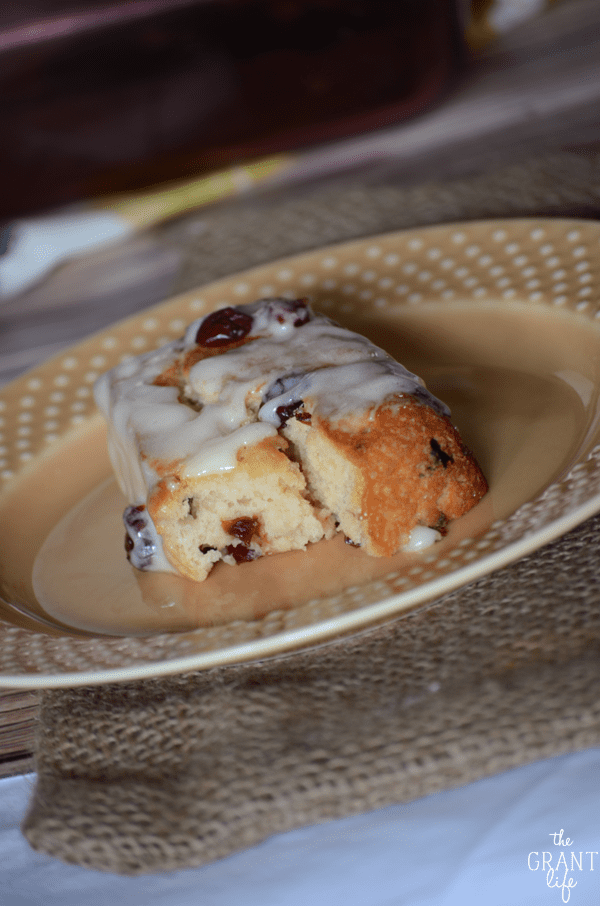 At the cookie exchange I was telling everyone about the beer bread and Ryon looked confused. What cranberry orange beer bread are you talking about? The bread that you helped me eat two weekends ago you goof. He claims he doesn't remember and that I would have to make it again to refresh his memory. Yea, I'm sure you totally forgot about the ooe-y gooe-y, super moist, cream cheese glazed beer bread that I made and you helped devour. Likely story Mr. Grant. I'm on to you dear sir.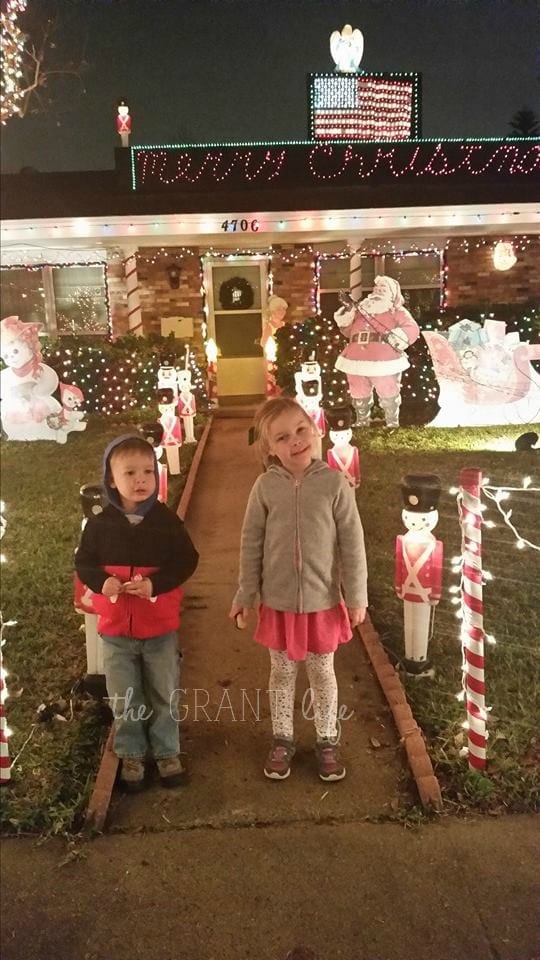 Ps.. here are the kiddos at one of my favorite houses on Candy cane lane. You can't see it, but they have their trees wrapped and they have a ton of gorgeous lights out. Plus, they were handing out cookies so the kids were happy. There were people handing out cookies, candy canes, hot chocolate, punch and all kinds of goodies in the neighborhood. Operation cookie exchange/Christmas light walk 2014 was a success!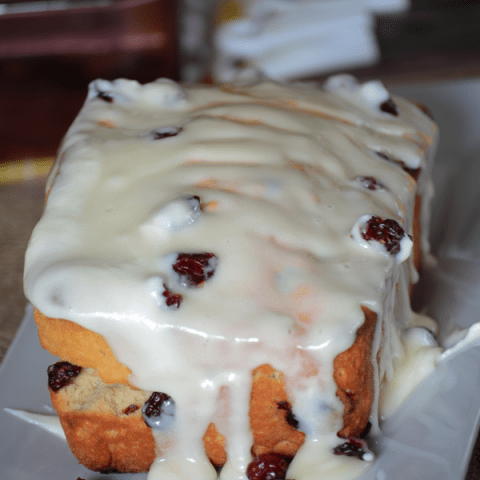 Cranberry Orange Beer Bread
Ingredients
For the bread
3c All-Purpose Flour
3 tsp Clabber Girl Baking Powder
1 tsp Salt
1/4c Sugar
1 twelve ounce beer of your choice
1 cup dried cranberries
1 large orange - juice and the zest of the rind
For the frosting
4oz oz of cream cream, softened
1/4 cup of butter, softened
1/2 pound confectioners' sugar
1/2 tablespoon milk
1/2 teaspoon vanilla extract
Instructions
Preheat your oven to 400 degrees.
Stir in the flour, baking powder, salt, sugar, and the beer in a large container until you get a thick, even consistency.
Add the cranberries, orange juice and zest.
Place it in a greased bread pan.
Bake for 45 minutes to an hour, or until a toothpick comes out clean in the center.
Allow to cool slightly.
While the bread is baking, beat together the cream cheese and butter until creamy.
Slowly add in the sugar until combined and slightly thick.
Add the milk and vanilla. (Add a bit more milk if your frosting is too thick.)
Spread over slightly cooled bread and enjoy!
Nutrition Information:
Amount Per Serving:
Calories:

3650
Cholesterol:

248mg
Sodium:

2437mg
Carbohydrates:

690g
Fiber:

21g
Sugar:

365g
Protein:

43g
Like this post? Be sure to check out these other great recipes: