This classic Irish coffee is an easy coffee treat. It's made with Irish whiskey and makes a great night cap. Let me show you how to make this easy DIY coffee recipe!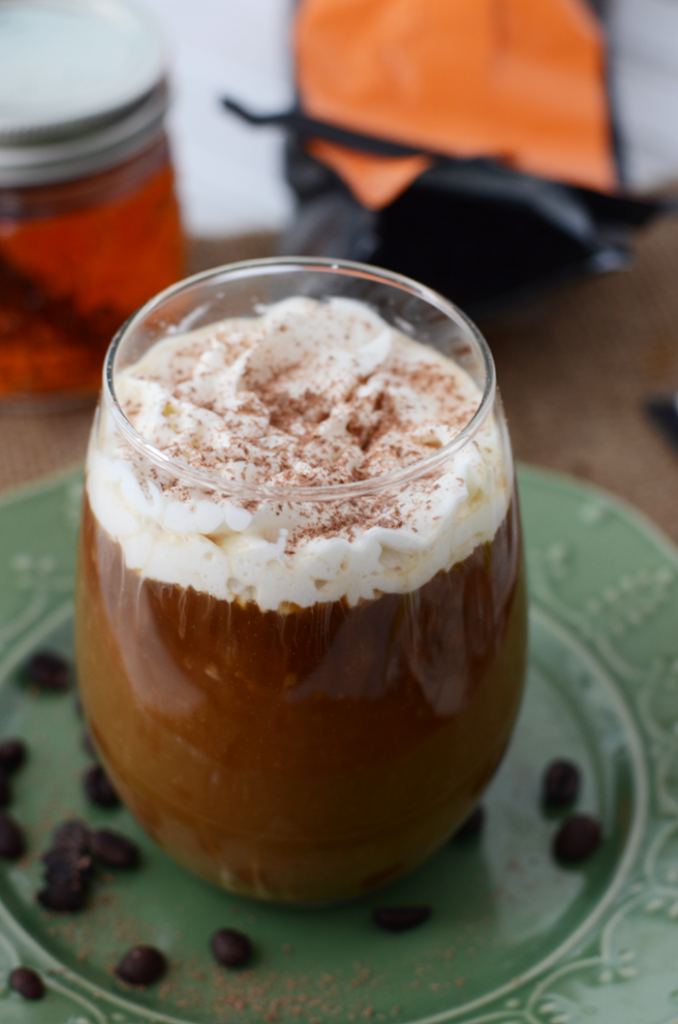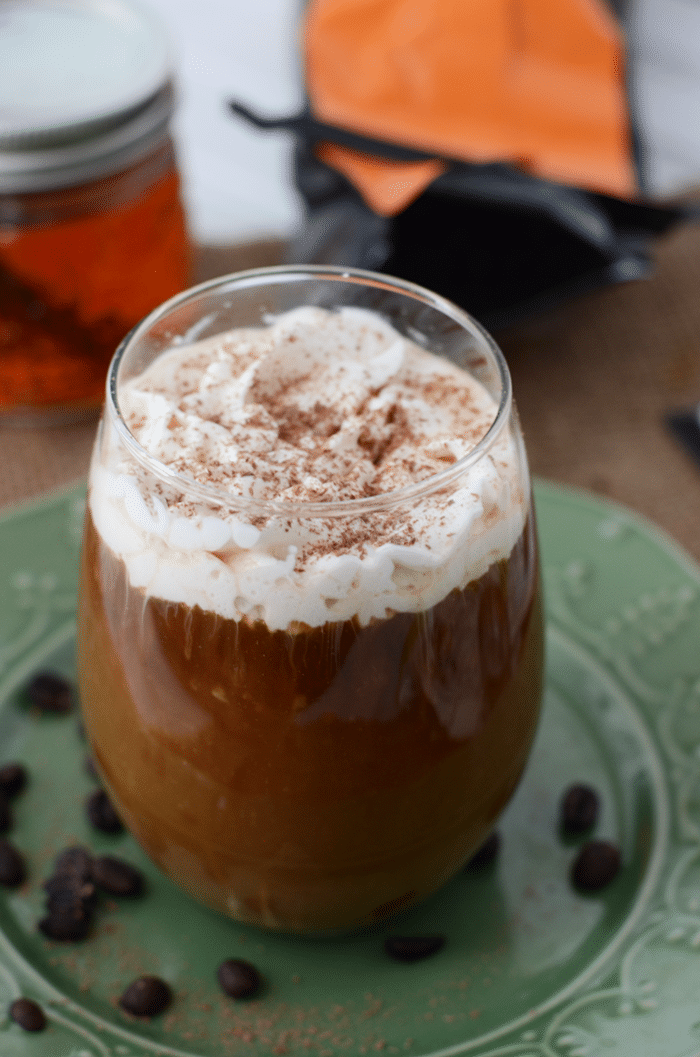 When my hubby and I were dating our favorite thing to do was go to the used bookstore, have a coffee and hang out in the cafe together. We would each grab a few books, a coffee of our choice and page through out books.
Fast forward 10 plus years together and 4 kids, we still love getting a coffee together. Although these days its not a leisurely as going to the bookstore and hanging out for hours on end. Sometimes it's a celebratory night cap coffee after all the kids have gone to bed.
What is in an Irish coffee?
The good thing about drinking coffee in the evening is that you can make it an adults only coffee drink. This classic Irish coffee is totally an adult coffee, although you can drink it anytime of the day.
Traditional Irish coffee is made with fresh brewed coffee, sugar, whiskey and cream. The cream is placed on top and the coffee is meant to be drunk through the cream.
It's heaven in a mug – with a kick!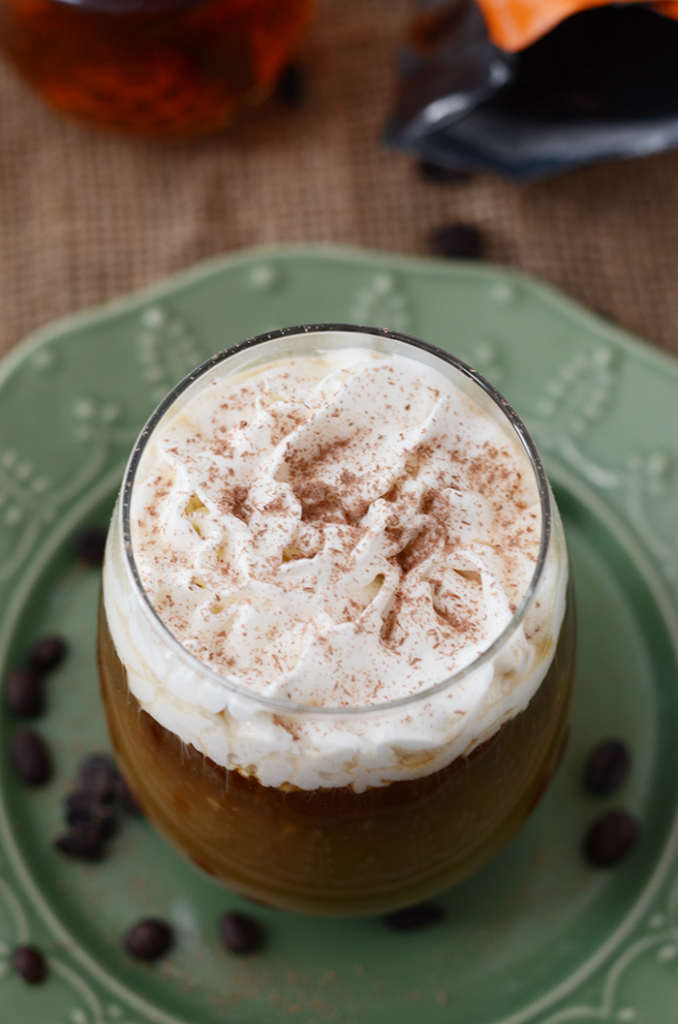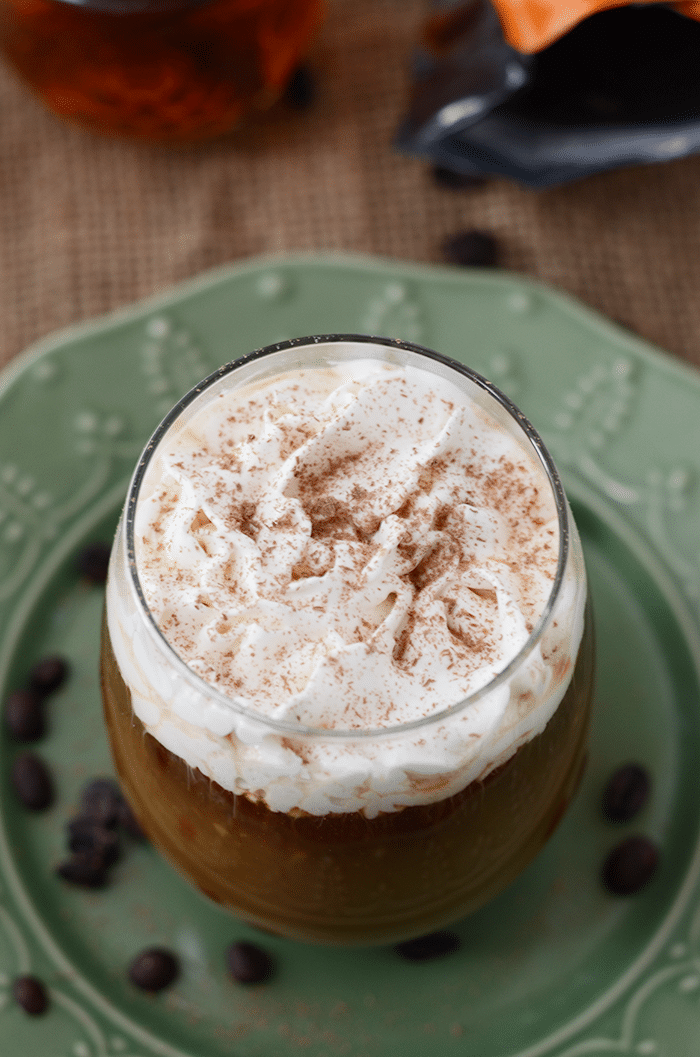 Classic Irish coffee ingredients
I saw this all the time for DIY coffee drinks – this one is super easy to make! You only need a few ingredients, most of which you probably already have in your kitchen.
Coffee – You need a good strong coffee for this drink. You can use any type of coffee that you like, but I would suggest a dark roast. But whatever coffee you have on hand will work just fine.
Sugar – Any type of sugar works well in this recipe. Powdered sugar will dissolve the best but brown sugar will give it a better depth of flavor. Use whatever sugar you prefer.
Whiskey – Here is another fun one – you can use any whiskey that you prefer in this classic Irish coffee.
What is a good Irish whiskey for Irish coffee?
Jameson is an easy whiskey to find and is perfect for this recipe. You can check out other Irish whiskeys here.
What alcohol is in an Irish coffee?
Yes! Classic Irish coffee does have whiskey in it – an alcohol. But if you want to omit whiskey although – do it! This coffee tastes great with or without the alcohol!
Cream – For true Irish coffee you need a good cream to top it off. You can use heavy cream or half and half but I suggest making homemade whipped cream and adding it to the top.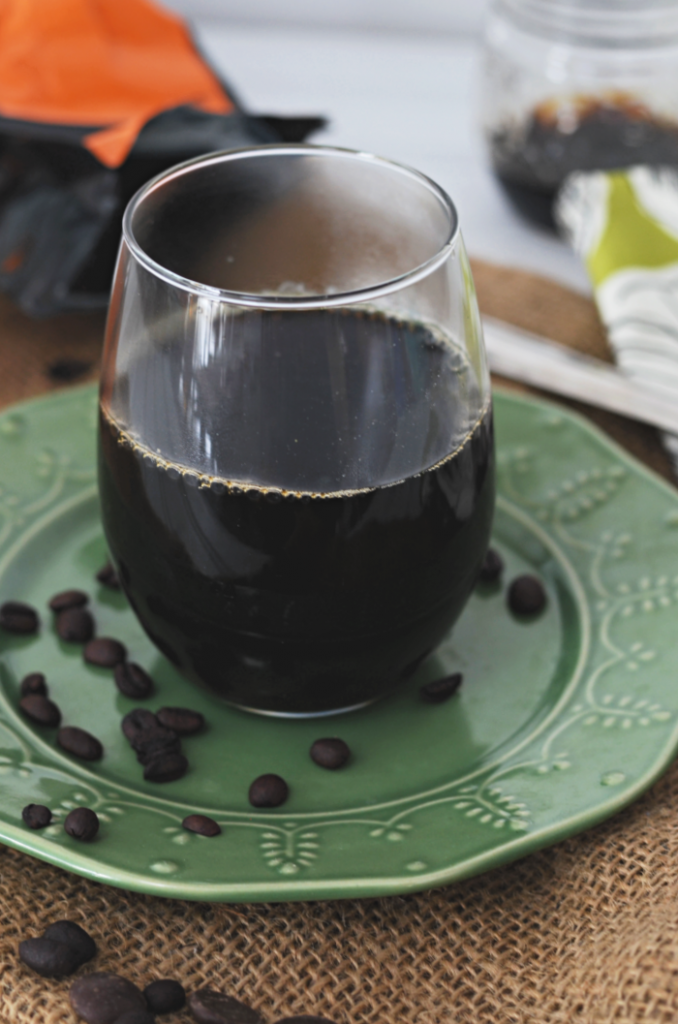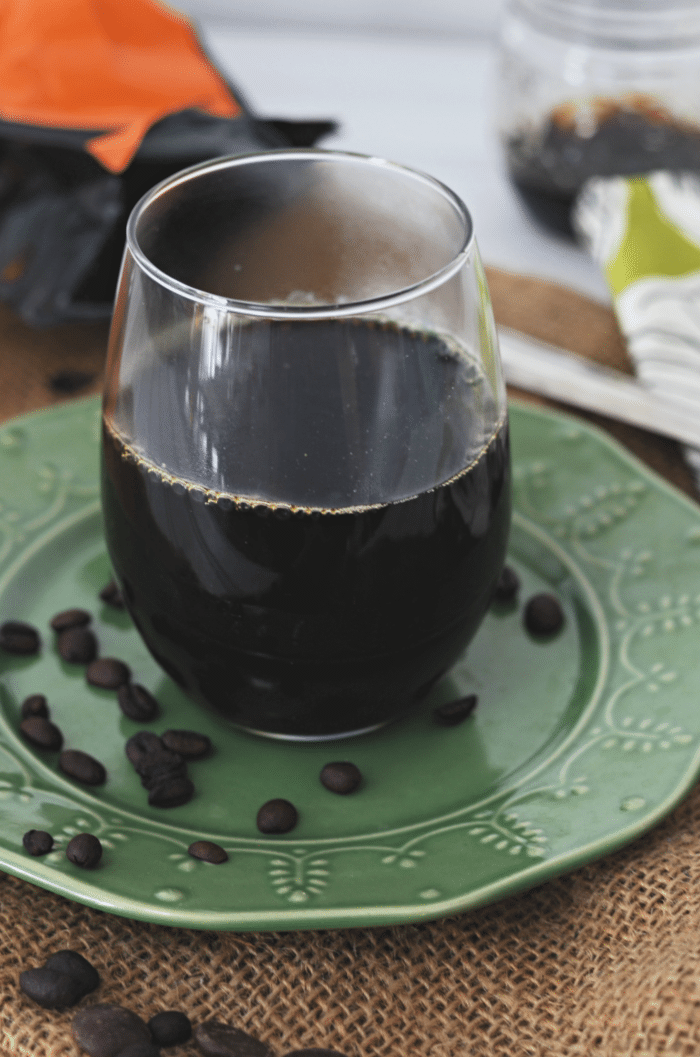 How to make Irish coffee at home
You can enjoy Irish coffee at some restaurants but it's super easy to make at home. Once you gather your ingredients you will also need to grab:
a coffee mug
spoon
measuring cups and spoons
Step 1 – Brew your coffee. To make a cup of classic Irish coffee, measure out 1/4 cup hot coffee into a coffee mug.
Step 2 – Add in your sugar and stir to combine. The hot coffee helps dissolve the sugar.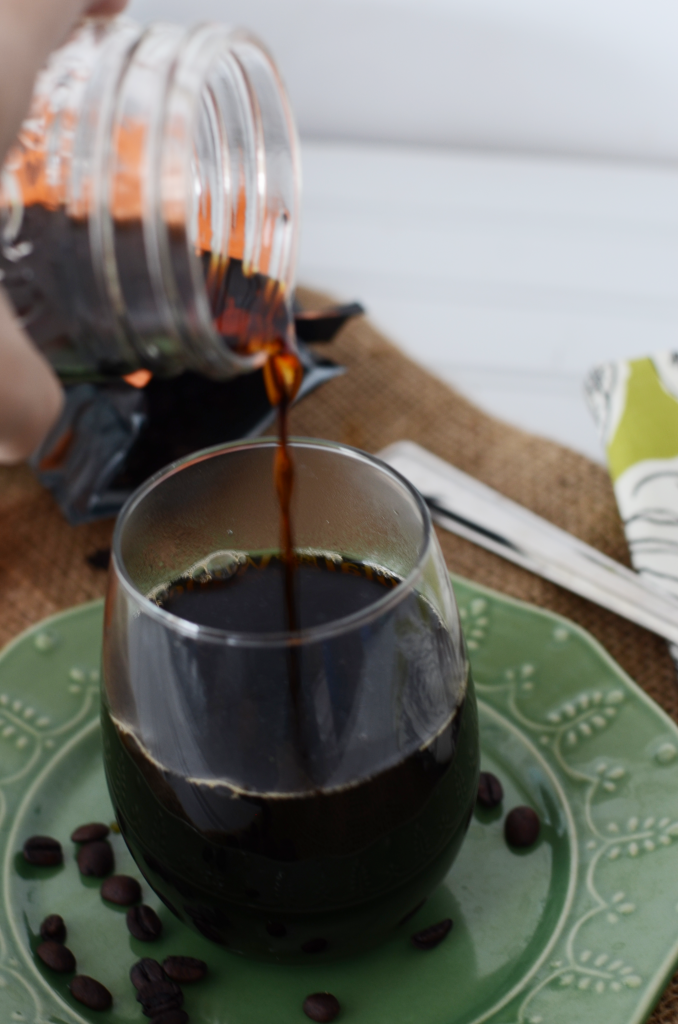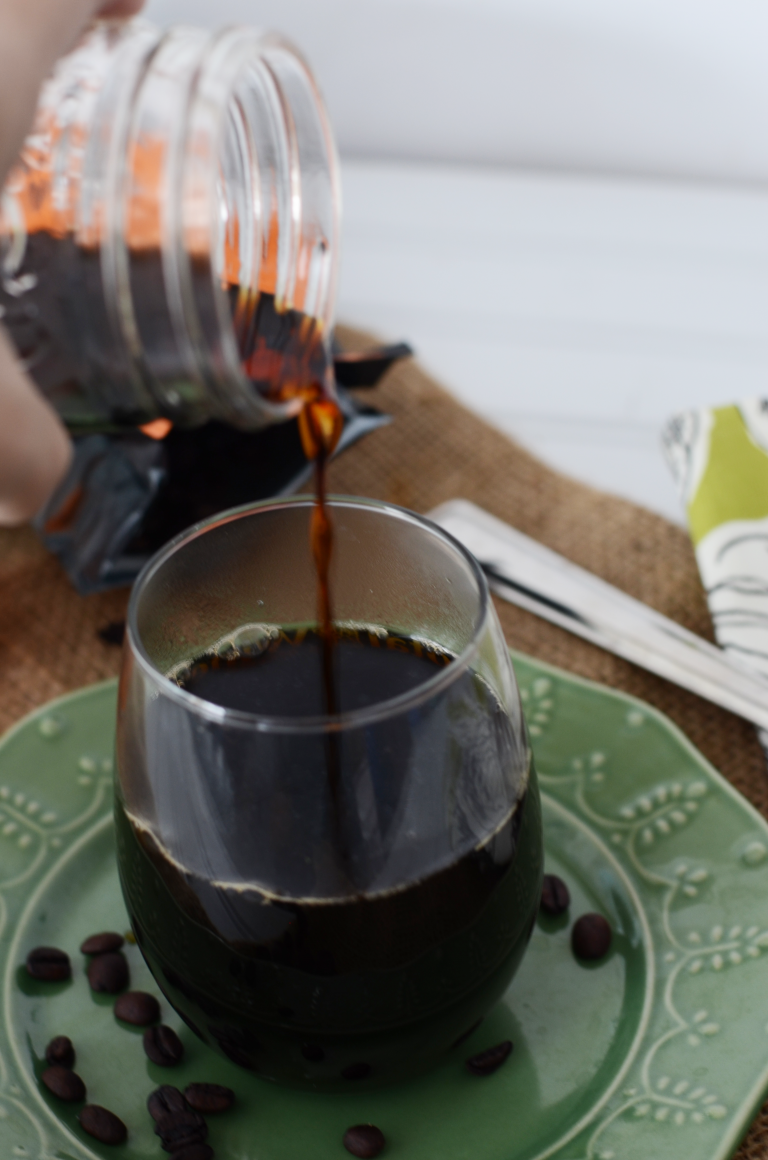 Step 3 – Pour in your shot of whiskey. A shot is about 1 ounce, but you can add more or less. Stir to combine.
Step 4 – Pour your cream over the top of the coffee. Do not stir! Classic Irish coffee is meant to me drunk through the cream.
Step 5 – Enjoy!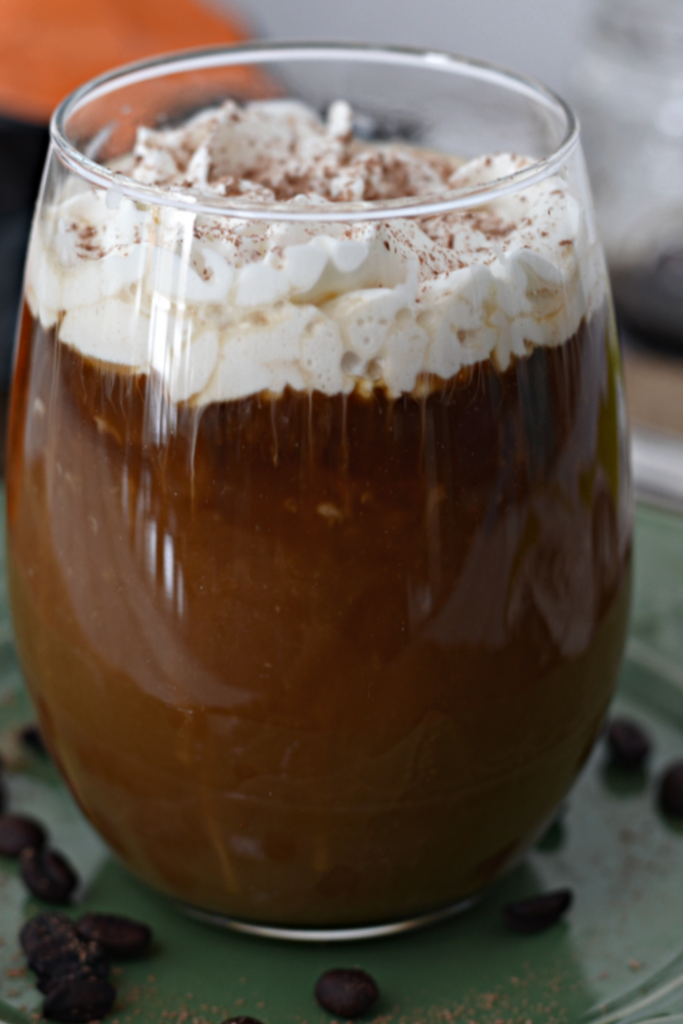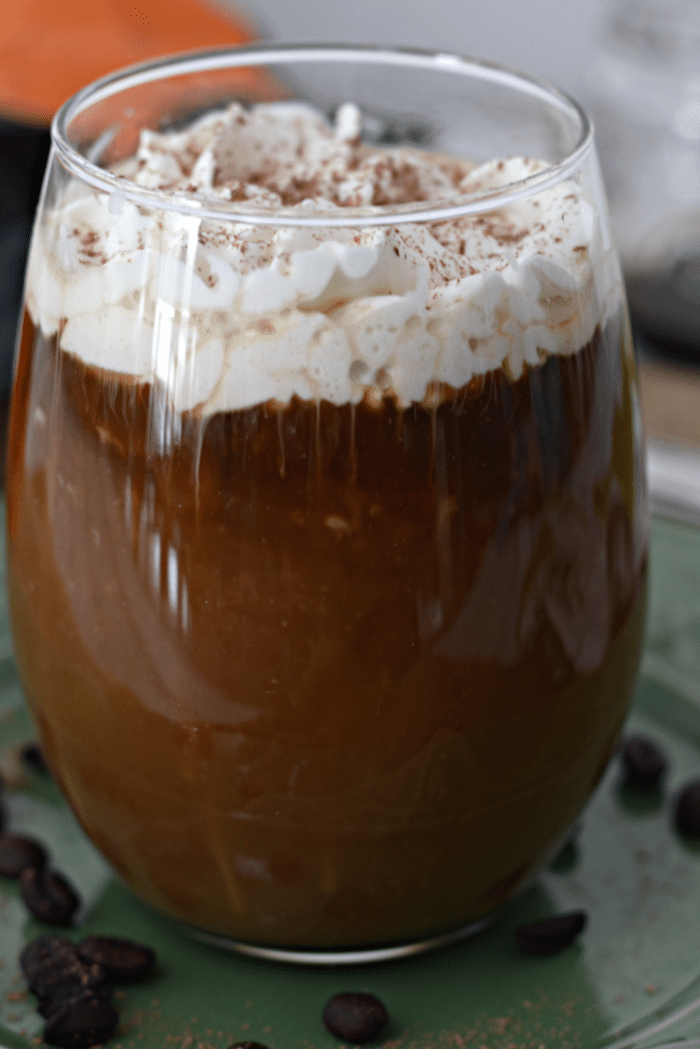 What to eat with Irish coffee
While this coffee is nice alone, you can also enjoy it with: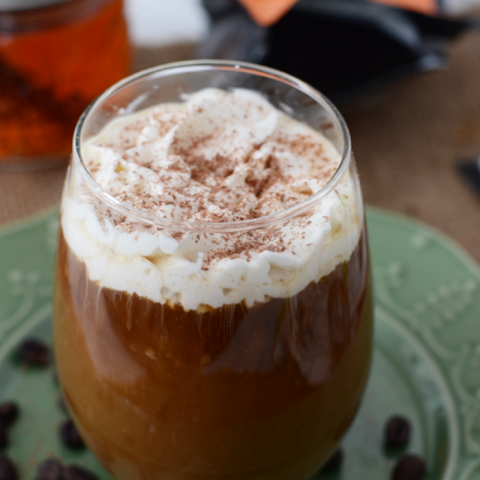 Classic Irish coffee
How to make an Irish coffee at home! Enjoy this easy coffee drink with a friend and a snack.
Ingredients
1/4 cup hot coffee
1-2 tsp sugar of choice
shot of Irish whiskey
1/8 cup heavy whipping cream
shaved chocolate, optional
Instructions
Brew your coffee and place 1/4 cup in a coffee mug.
Add the sugar and mix together.
Add your shot of whiskey and stir.
Pour in your heavy whipping cream but do not stir!
Top with shaved chocolate, if desired.
Enjoy!
Notes
This coffee can be made with or without alcohol. Please enjoy responsibly.
Nutrition Information:
Yield:

1
Serving Size:

1
Amount Per Serving:
Calories:

265
Total Fat:

12g
Saturated Fat:

8g
Trans Fat:

0g
Unsaturated Fat:

4g
Cholesterol:

34mg
Sodium:

15mg
Carbohydrates:

13g
Fiber:

0g
Sugar:

13g
Protein:

1g
Love coffee? Try these other DIY coffee drinks!
DIY Coffee Drinks
Easy coffee recipes that you can make at home! Skip the coffee shop and make your favorite coffee at home!
A perfectly sweet and salty combo turned into coffee.
You will love this decadent cookies and cream latte!
Be sure to PIN THIS recipe to your coffee board!