Have I mentioned before that I am I still friends with my high school buddies? And have I mentioned that they are awesome? Like when they go out of town they bring me back gifts kind of awesome. They recently went out of town for a 5k and brought me back a jar of cookie butter and cocoa swirl spread [affiliate link]. [I think I got the better end of the deal.] Have I mentioned before that my friends kind of spoil me? They do. So I spoil them right back and make things like this chocolate cookie butter ice cream. Because that's what friends are for, right?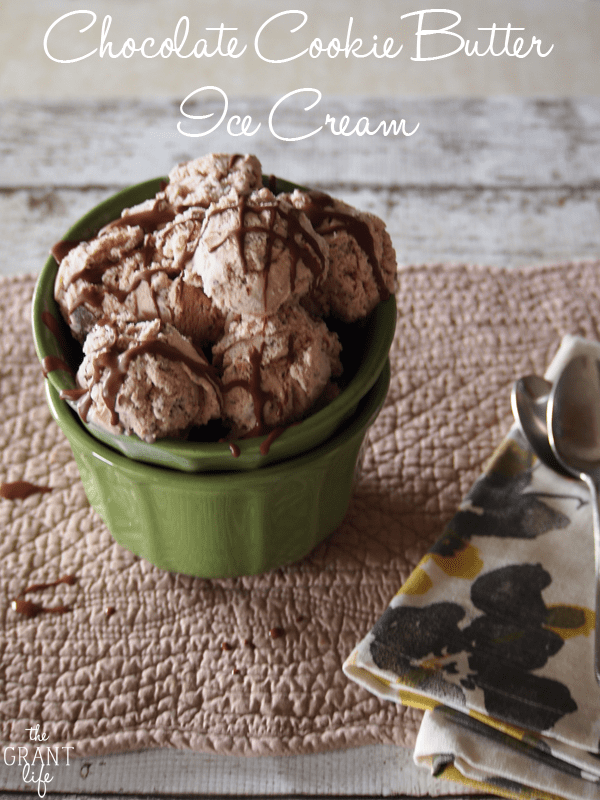 My high school friends and I have been hanging out for over 10 years. [We had our 10 year high school reunion last May.] Crazy to think that that much time has passed! We played softball together, had classes together, went to college together. We have been through a lot together in the past 10 plus years. Now we all married and have kids and still hang out.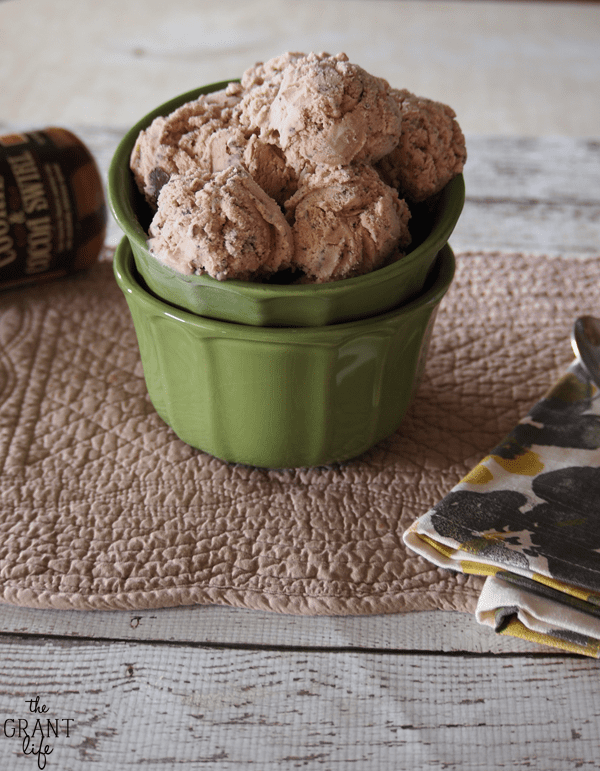 The first time I tried the original cookie butter was on a road trip with my friends. [They have names by the way, I don't call them "friends" to their faces. Ok maybe I do.] We stopped in to a Trader Joe's and I bee-lined for the cookie butter section. [We don't have Trader Joe's down here. Or Ikeas. Don't even get me started.] I grabbed a jar of each and a few other things that I had to have. [Hello pistachio bark!]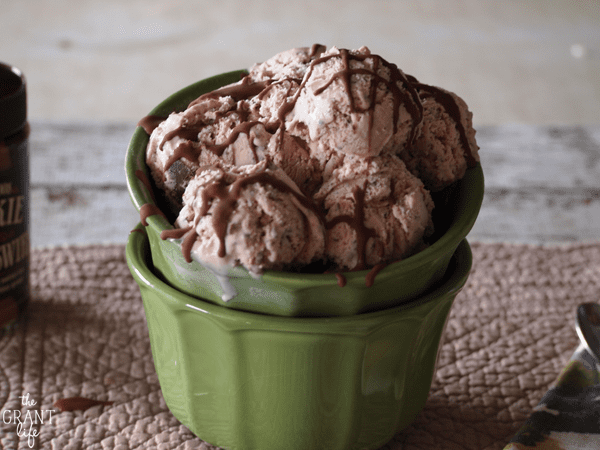 I opened a jar up in the car and swiped a finger full of the cookie butter. One bite and I was hooked! I had to put the jar on the other side of the car so I wouldn't eat the whole dang thing. It's that good. So when I was gifted a jar of the cookie and cocoa swirl, I was in heaven! [Cookie butter heaven!] After much thought and many fingers/spoons in the jar, I decided to whip up an ice cream. And it was good. SO good! Like, I may need another jar kind of good. But that's what good friends are for, right? Trader Joe's road trips!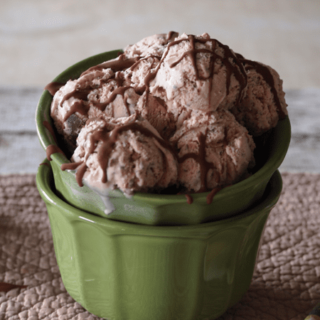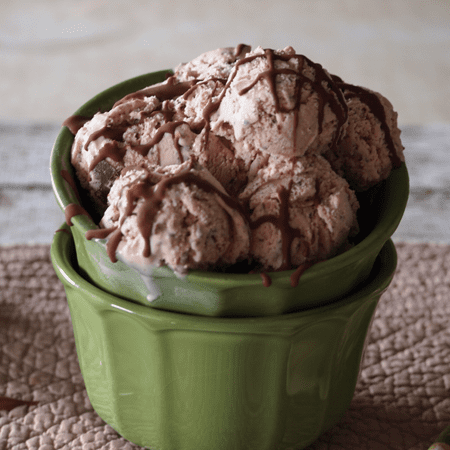 Chocolate Cookie Butter Ice Cream
Ingredients
1 1/2 cup half n half
1 1/2 cup heavy whipping cream
1 1/2 teaspoons vanilla
1/2 cup sugar
1/2 cup cookie butter and cocoa spread
Instructions
Combine all the ingredients, expect the spread, in a bowl and mix well.
Pour into an ice cream maker and church for 30 minutes.
Melt the cookie butter spread in the microwave.
Slowly add it to the ice cream maker and let it churn for about 10 more minutes.
Remove from ice cream maker and enjoy!
Want more ice cream recipes? Check out:
And be sure to sign up for our emails to have more tasty treats delivered to your inbox!