Is it just me or do the words caramelized onion just make your mouth start to water a little bit? [Say I'm not alone.] I always have onions on hand and cook with them probably 4 times a week. My house almost always smells like caramelized onions. And I'm really ok with that. Now take said onions and add sharp cheddar and wrap them in a scone. Well, thats more then ok with me. Insert caramelized onion and cheddar scones. [Insert drool here.]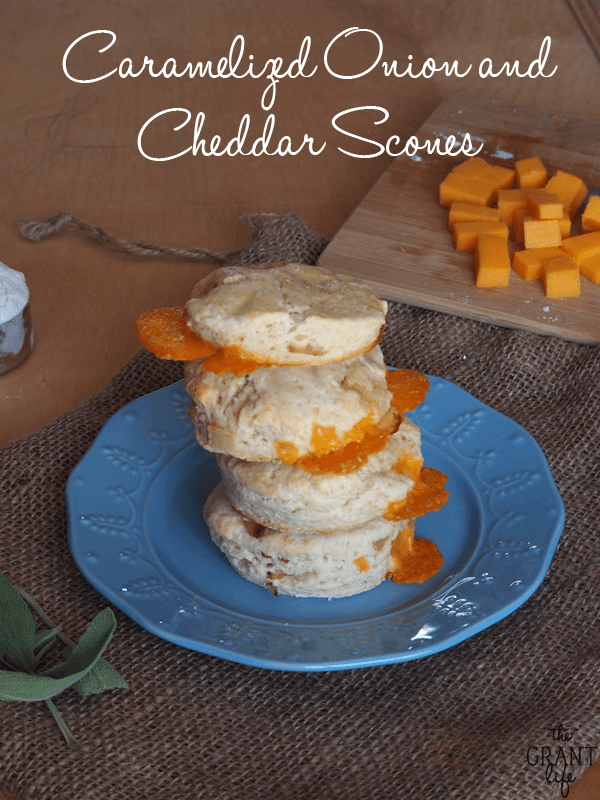 I have not always been an onion lover. When I was younger I really didn't like them. [I didn't like a lot of things when I was younger.] But the older I get the more I realize I am slowly becoming my mother. She is a huge onion fan. Like orders extra where ever we go. And when I ordered extra grilled onions on my burger awhile ago – I could see the writing on the wall.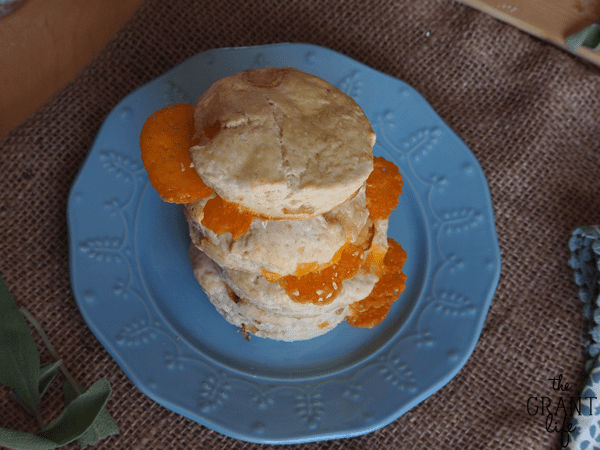 Don't get me wrong – I love my momma. [LOVE!] But you don't think you will grow up to be just like her. Well folks, I'm here to tell you we are all our mothers. We are just one order on extra grilled onions away from realizing it. [And since my mom reads all my posts (probably to see if I talk about her) – HEY MOM!]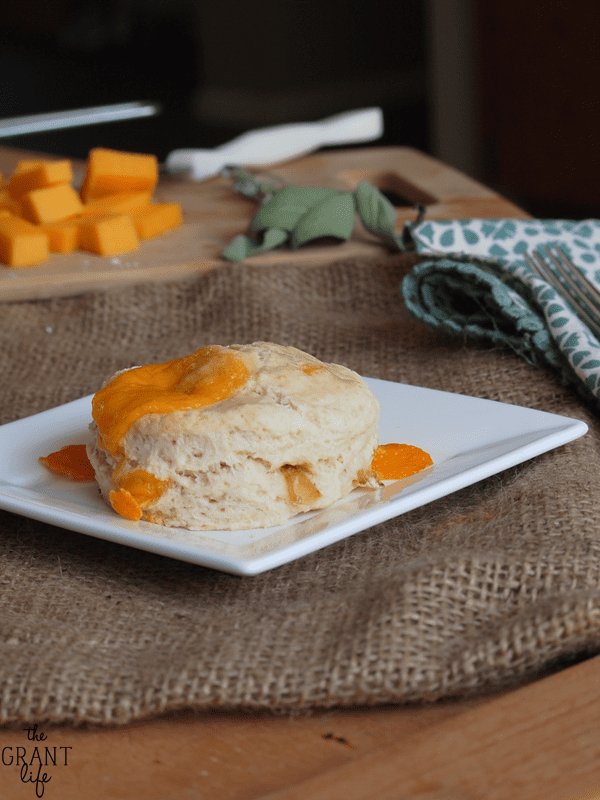 But really, caramelized onions are one of my favorites. I use them in almost every recipe [besides the sweets] and always have at least one or two in the fridge. Now add in sharp cheddar cheese and some fresh sage. [Yea, I forgot to mention the sage.] Perfection. Pure scone perfection.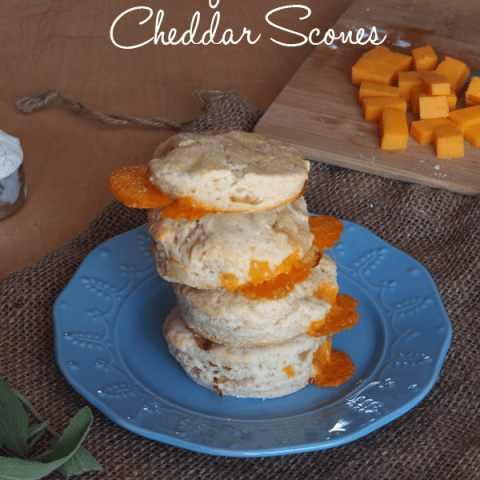 Caramelized Onion and Cheddar Scones
Ingredients
3 1/4 cups flour
1/2 teaspoon salt
1/4 sugar
2 tablespoons baking powder
1 stick of butter, cubed
2 eggs
1 cup buttermilk [or mix 1 cup milk + 2 tablespoons vinegar or lemon]
1 large onion, chopped and sauteed
1 cup of cheddar cheese, cubed
Instructions
Preheat your oven to 350.
Mix together the flour, salt, sugar and baking powder.
Work the cubed butter into the flour mixture, until pea sized.
In another bowl, whisk together one egg + one egg white and the buttermilk. [Save the yolk for later]
Fold the dry ingredients into the wet ingredients with a rubber spatula.
Add the caramelized onion and cheddar. [Your dough should be lumpy]
Place the dough on a flour surface and shape it into a ball.
Press down on the ball to make the dough about 5/8 inch thick.
Using a round cookie cutter, press out circles and place them on a cookie sheet with a silicone baking mat or parchment paper.
Whisk together the other egg and the yolk with a pinch of salt to create an egg wash.
Brush the tops of the dough with the wash and place them in oven.
Bake for 15-18 minutes or until the tops are golden brown.
Let cool and enjoy!
Nutrition Information:
Amount Per Serving:
Calories:

3492
Cholesterol:

736mg
Sodium:

3607mg
Carbohydrates:

417g
Fiber:

17g
Sugar:

23g
Protein:

95g
Like this onion-y recipe? Be sure to check out: