Perfect for fall, this butternut squash pasta skillet is quick and easy. And loaded with mozzarella cheese!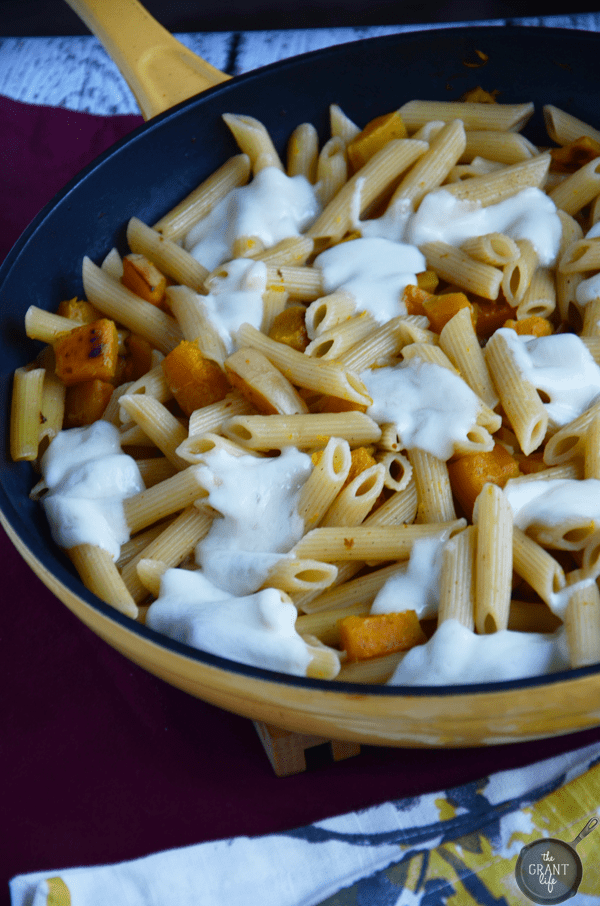 This past weekend I was able to hang out in Galveston for the Blog Elevated conference. [Sans kids!] I drove up Thursday and made it there by late afternoon. The ride was kind of quiet and the last hour it rained, so I was happy to be at the hotel finally.
The first thing I did was help stuff swag bags with the other volunteers. [After I gave Bobbie a hard time of course.] Then I stole Kirsten's baby girl after she woke up. She is 2.5 months and oh my gosh my ovaries might have exploded. She was so squishy and smelled so good. [I love the baby smell! Tell me I'm not alone yall!]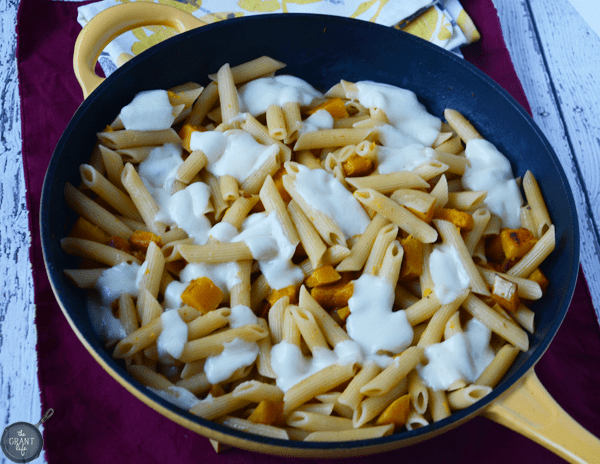 There was a swanky reception party on Thursday night and I proceeded to borrow other people's babies. It was then that I realized my mission of the conference was going to be to hold every baby there. [Oh and learn a few new things too.]
I quickly became known as the baby lady. And I was 100 percent a-ok with that.
At one point I walked into the ballroom where lunch was being held with one baby, walked out, and came back in with another. I just loved holding those babies! [Plus, their mamas were totally fine with a little break. And I was totally fine with rocking them and smelling their sweet heads.]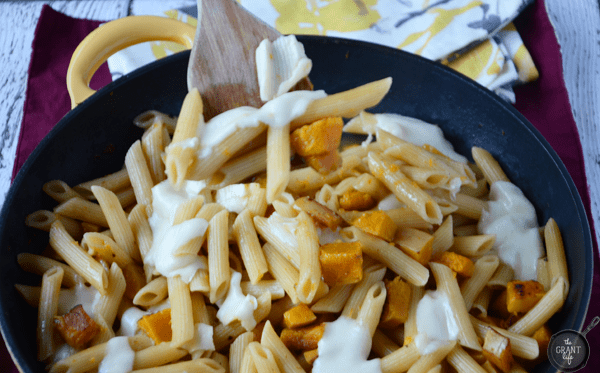 I'll have to do another post on what I learned at the conference. I won't be able to fit all that information together with the information that I'm a baby hoarder in one post. [My instagram shows a few pictures of myself with said babies.]
I did get to do a whole bunch of other cool things this weekend. I met amazing people, I got to introduce one of my long time blogging friends [hey Audra heyyyyy!], I got to introduce one of my blogging ideals [hey Lindsay heyyyy!] and I got to spend time around like minded people.
Ahhh yall. This weekend was amazing. I came away with so many new ideas and new friends and a new level of baby fever. [To be fair that last one was my own fault.]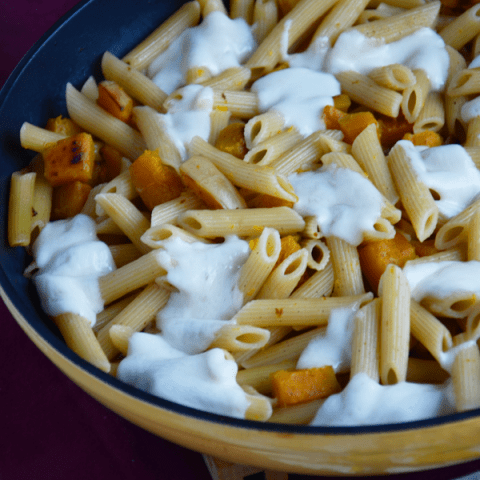 Butternut Squash Pasta Skillet
Ingredients
1 medium butternut squash, peeled and chopped
12 oz of pasta of choice
2 tbs butter
2 tbs cinnamon
salt and pepper to taste
6-8 oz of fresh mozzarella
5-6 cups of water
Instructions
Saute the butternut squash in the butter, cinnamon and salt and pepper until soft.
Add the pasta and cover it with water.
Bring to a boil and allow to cook until the pasta is tender and most of the water is gone. (You may need to get rid of excess water.)
Remove from burner and add slices of mozzarella to the hot pasta.
Let cool and enjoy!
Nutrition Information:
Amount Per Serving:
Calories:

2105
Cholesterol:

218mg
Sodium:

1477mg
Carbohydrates:

272g
Fiber:

20g
Sugar:

11g
Protein:

89g
Like this easy skillet recipe? Be sure to check out: