And just like that – it's time to start thinking about Christmas. Like, no more whining its too early to be Christmas type of thinking. But, dude, it's almost Christmas type of thinking. [Does that make any sense? I'm still full from Thanksgiving and I think the turkey has gone to my brain. Mmmm. Turkey.] Besides the kids and immediate family, I have no clue what I am going to get anyone. But I do know that edible gifts are always appreciated at the Grant house. [Hint.] So if the people on my list are anything like us, then they will totally love homemade, edible Christmas gifts. Problem solved!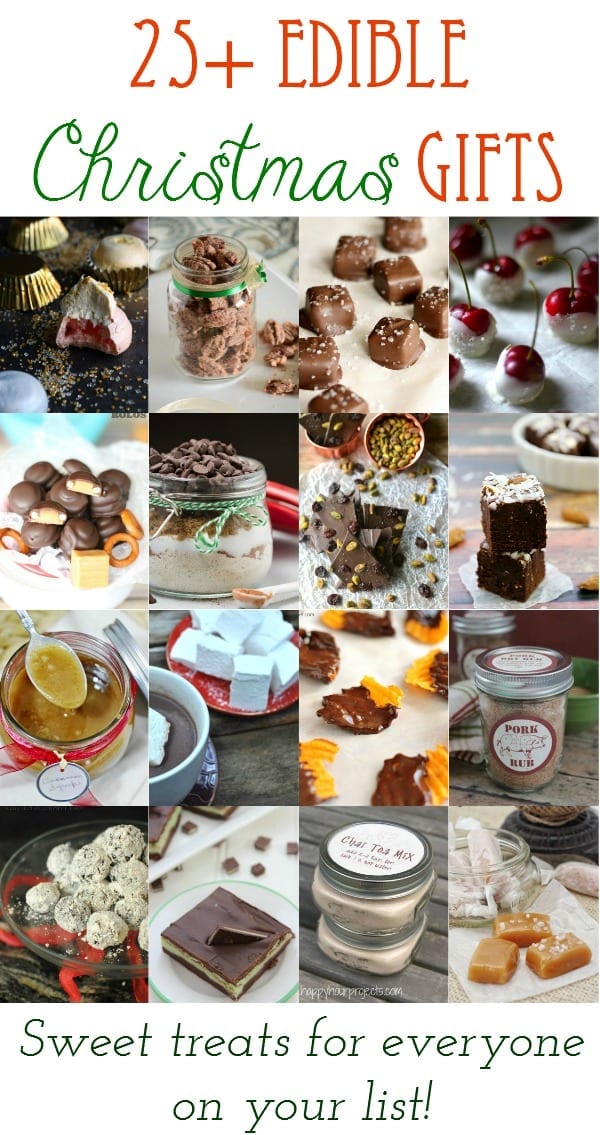 Here are 25 Edible Christmas Gifts to make and share this lovely holiday season!

I bet you're totally inspired to get in the kitchen and start creating homemade gifts right?? I know that I have a few ideas on what to whip up and give out this year. It's fun to hand out homemade gifts and if they are easy and delicious.. even better!
Be sure to check out my other Christmas idea posts:
And sign up for our emails to have things delivered right to your inbox! Boom.