I have a secret weapon when it comes to lunches.  Ok, its not really a secret weapon but it can help me leap tall buildings in a single bound.  Ok, thats not true either.  What my secret weapon does do is trick my kids into eating their lunch.  And its not really a secret.  Its ketchup.  [All that super hero talk for ketchup?  Yea, sorry.]  My kids love pizza but most of the time they don't even finish one slice.  I started making these mini pizzas with ketchup and they practically disappeared.  Its one of my favorite easy homemade recipes to make for the kids.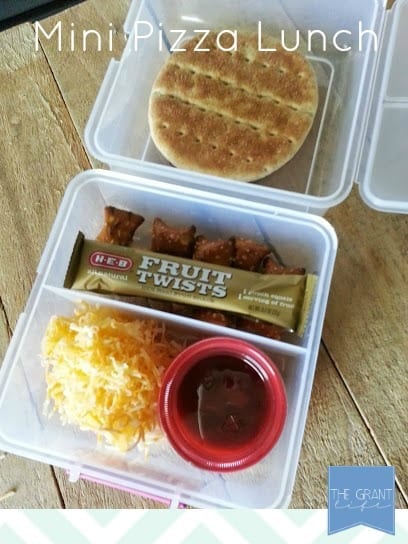 I mentioned in the mac 'n cheese lunch post that I had a found a better way to store condiments.  I found these condiment cups at WalMart on sale for $1.50 and they fit perfectly in the kids lunch box.  I probably should have put the cheese in one too.  Ah well, live and learn.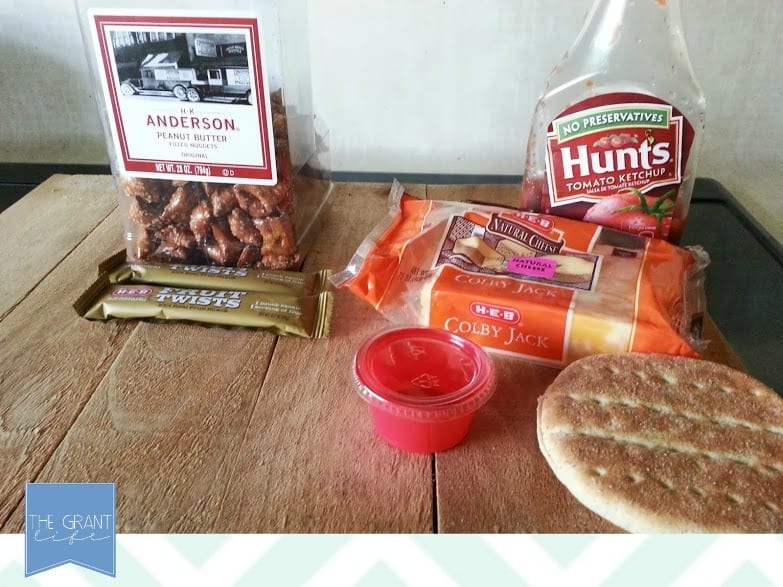 To make your own mini pizza lunch you will need:
Sandwich thins
Ketchup
Shredded cheese
Pretzels
Fruit Twist
(You make the pizzas just like this.)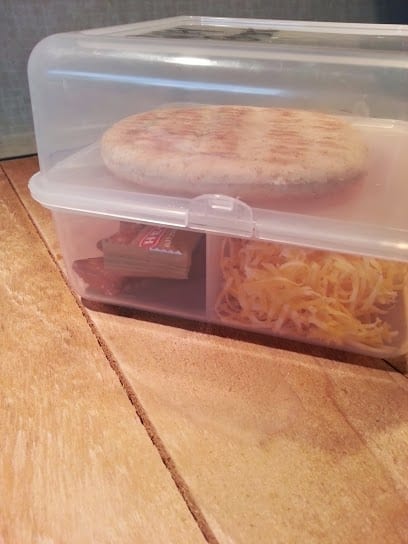 Everything fits so nicely in our faux bento box.  Every time I send mini pizzas to school with the kids they come back with empty lunch boxes.  Ryley's teacher told me 'She ate the whole thing!  She loves it!'  Yea, its has ketchup on it, of course she loves it.  I have literally watched my daughter shovel ketchup in her mouth with her bare hands and lick it off her plate.  So when you throw in on a piece of bread and cover it with cheese [another one of her favorites] of course girlfriend is going to love it.  Like mother, like daughter I guess.
What is your secret weapon to get your kiddos to eat?