Day three of lunch box week!  I know I said that yesterday's mac 'n cheese lunch box was my favorite but I think today's copy cat lunchable takes the cake.  Its probably one of the easiest lunches but its so fun to make and much healthier then a store bought lunchable.  [And probably cheaper too, I just haven't done the math on it.]  And I'm not gunna lie – it makes me feel like super mom because my kids love it.  So grab your cape and Ill show you how to make this easy homemade recipe.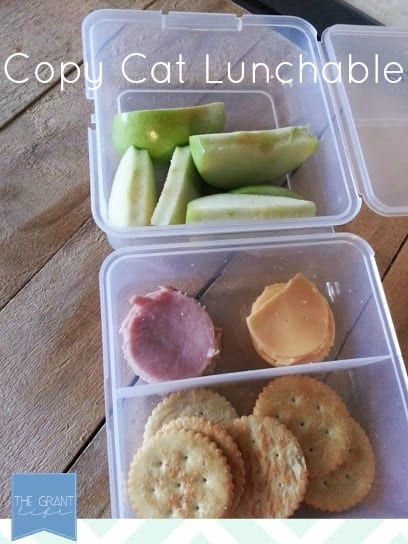 To make a copy cat lunchable for your kiddos you will need:
Deli Meat
Sliced Cheese
Crackers
Apple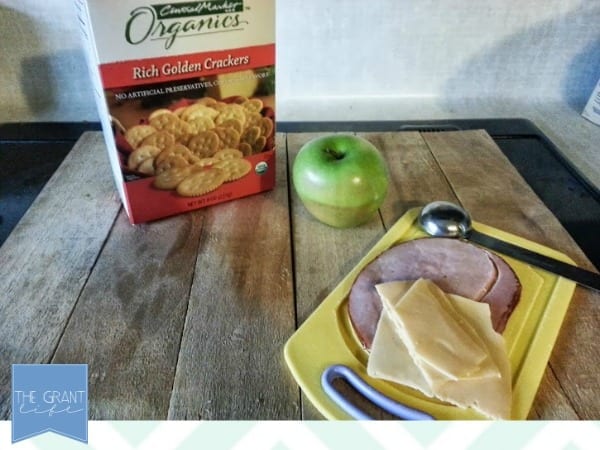 Our grocery store has a pretty good selection of organic products that are fairly priced.  The crackers are Central Market brand and the meat/cheese is Boars Head.  I don't mind paying a little more for either since I know they are healthier for my family.  Plus, the kids can't tell the difference which means they eat it all right up.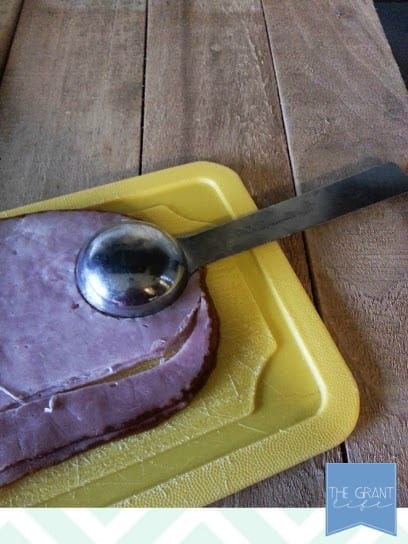 To make the meat round like a luncable I use a coffee scoop to make circles in the meat and cheese.  I push down, rotate and out comes a perfect copy cat circle.  I usually do a few layers at a time of both the meat and cheese.  [I make sure my cape isn't in the way first.  Duh.]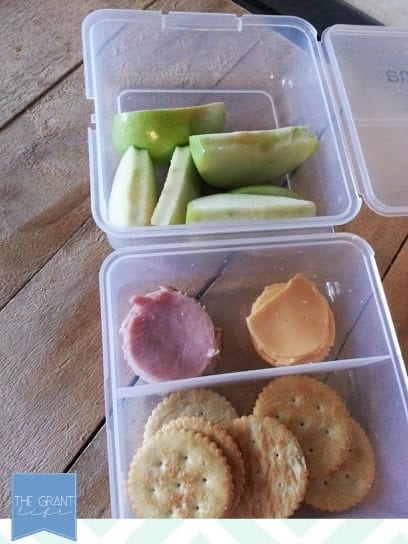 I don't even think my kids realize that this isn't a real lunchable, which rocks.  They normally eat the whole thing and don't complain, which rocks even more.  And its healthy for them, which rocks but I don't tell them that part.  After lunch I retire my cape and return to the world of two toddlers running amok.
What do you make that your kids love and makes you feel like super mom?