Hey yall!  Are you excited for lunch box week?  I am!  For me, lunch is the hardest meal to put together and be creative with for some reason.  I feel like Im always giving the kids the same thing over and over.  Do you ever feel like that?  [Say yes so Im not alone!]  When Ryley went to VBS a few weeks ago I was determined to plan a new lunch box idea for her every day.  And I did!  I thought I'd share these easy homemade recipes and hopefully we can master lunch together!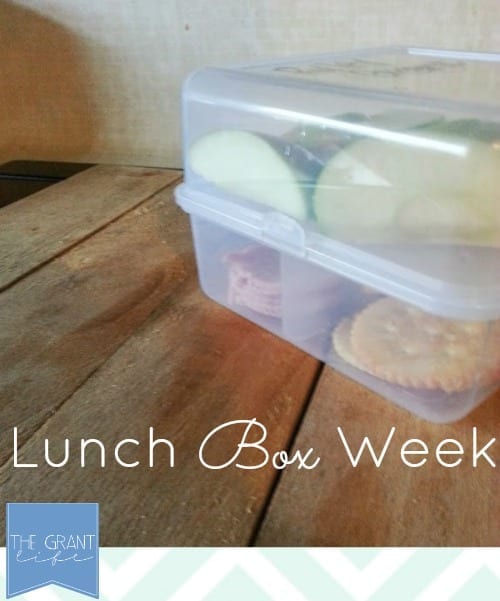 Every day this week I will share a new lunch box idea with yall.  Ill show you how I put everything in the box as well as my ingredient list for that day.  These are not super hard but they are child friendly and most importantly – healthy!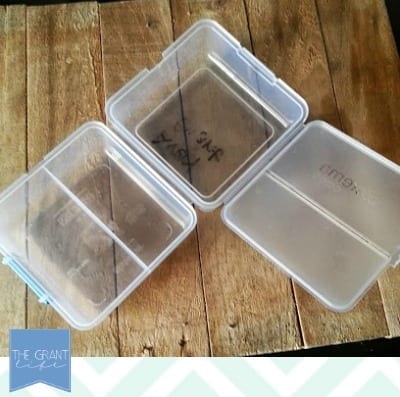 I really love the idea of bento boxes for the kids but they can get kinda pricey.  I found this sistema lunch box at World Market for less then $5.  It has the separated compartments that work perfect for putting all the kids food in one container.  Which I love.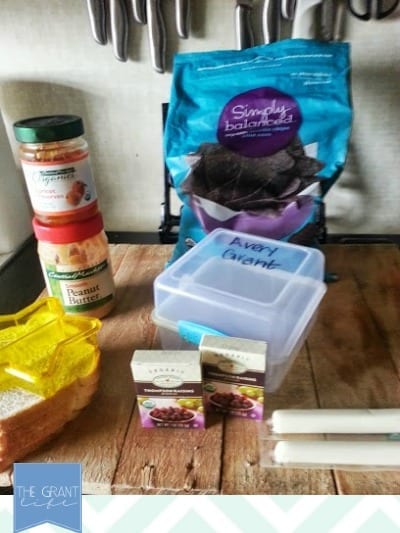 For today's healthy pb&j lunch I used:
Organic Peanut Butter
Organic Apricot Preserves
Bread
Organic Raisens
Cheese Sticks
Organic Blue Corn Chips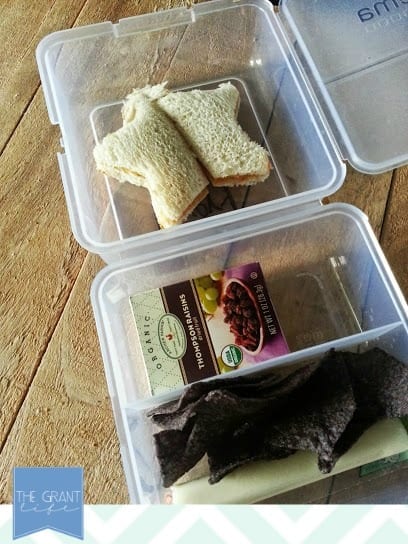 I used a star cookie cutter to make a fun shaped sandwich for the kids and to cut the crusts off.  They are always excited about lunch when its in a fun shape.  Again, they have bento shapes you can buy but I used one of the many cookie cutters I already own.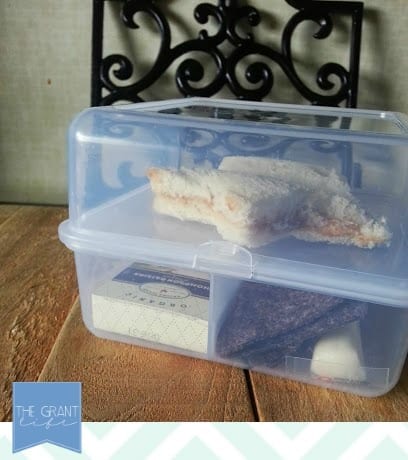 Everything else fits nicely in the container and the kids have a healthy lunch to take to school.  Did I mention its healthy?  I was sending the kids to school with lunchables for the longest time until I read the back of the box.  There is so much junk in those that I didn't feel comfortable eating them three days a week.  We are trying to reduce the amount of processed food we eat and making the kids lunches was a big step.  Plus, it doesnt take long to throw together a nice lunch if you have the ingredients on hand.  Oh and its healthier.
What do your kids eat for lunch most days?
Looking for more recipe inspiration?  Check out: