Super creamy and full of flavor, this avocado buttermilk dressing is perfect on a salad! Or just for dipping on a lazy Sunday.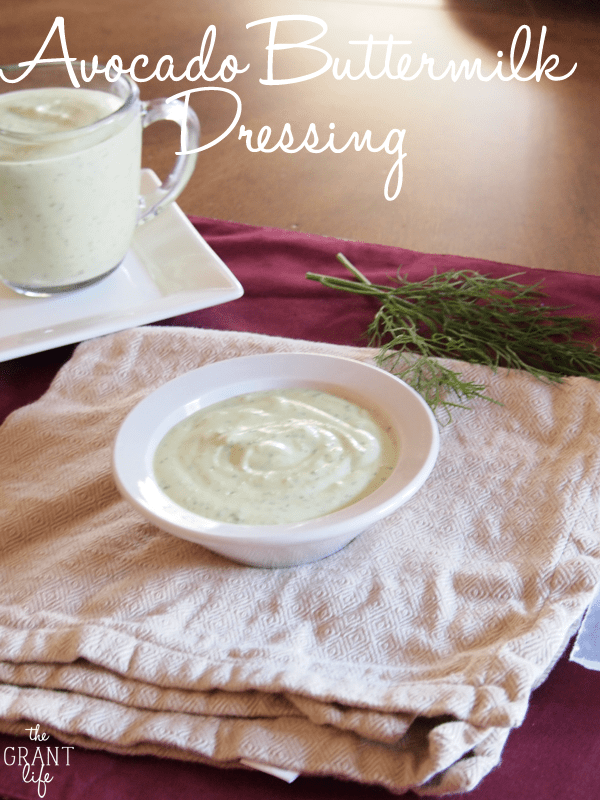 Weekends are my favorite. Saturday we go to the farmer's market in the morning. The kids love to go and beg to bring their own little reusable bags with them. Then sometimes my mom and I go shopping. Sometimes its groceries and sometimes its clothes or toys for the kids. We also plan our big Sunday family meal.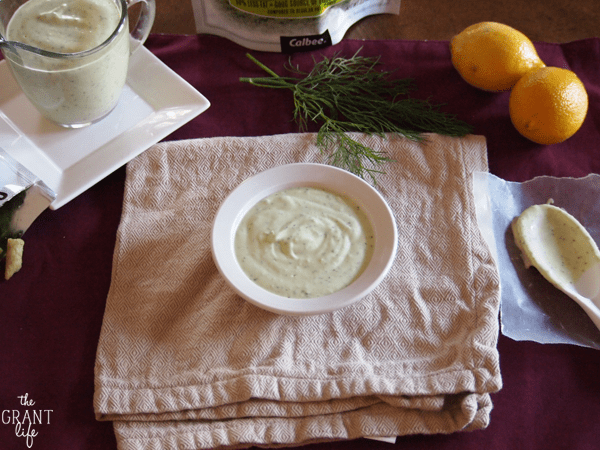 This past weekend my dad made his famous King Ranch chicken. Its seriously so good! My mom wanted to try a new recipe for a side dish and I wanted to make a dip for my Harvest Snaps. My mom has a large kitchen but we ended up making our dishes right next to each other. We even used some of the same ingredients! I'm a huge goober and I love moments like that.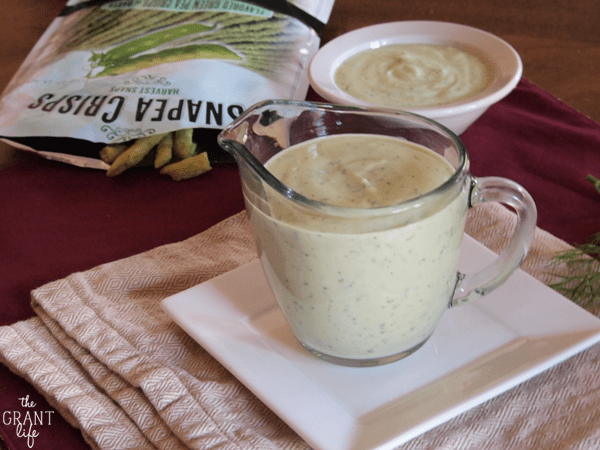 She made a cucumber salad and I whipped up some avocado buttermilk dressing. [Because I have a slight avocado problem.] I tasted hers then she tasted my mine and they both passed. Hers had to go in the fridge for dinner but mine was ready for snacking!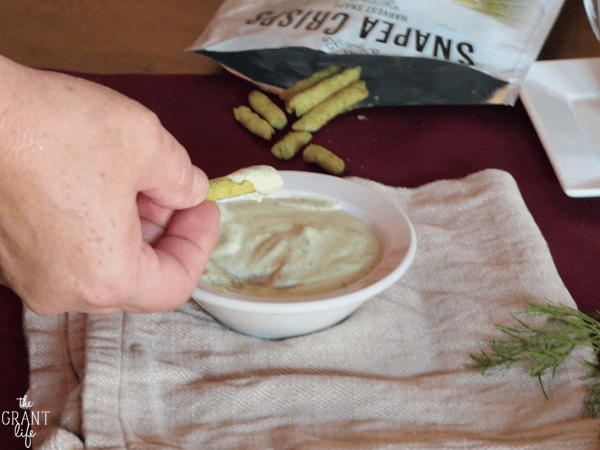 We sat and read the paper and dipped our Harvest Snaps in the dressing. [Its so thick that it can pass a dip.] Eventually the kids woke up from their naps and joined us in the dining room. I wasn't able to convince either of them to try the avocado dressing, but they were all over the Harvest Snaps. Which is ok with me. More avocado for momma!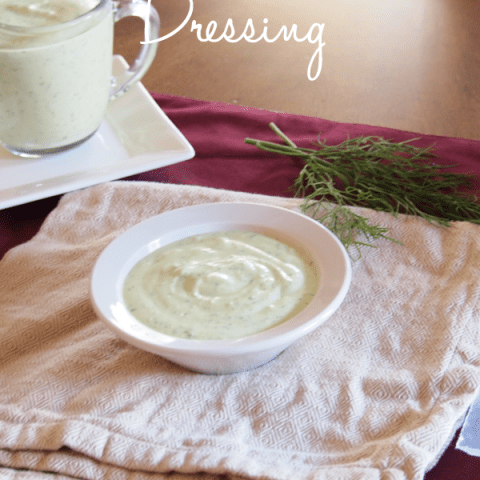 Avocado Buttermilk Dressing
Ingredients
1 large avocado
3/4 cup buttermilk
1/2 cup sour cream
1/4 cup fresh dill
1/4 cup fresh parsley
1/8 cup fresh chives
1 tablespoon olive oil
1 tablespoon lemon juice
2 cloves garlic, minced
1 tablespoon sugar
salt and pepper to taste
Instructions
Toss everything into a blender or a food processor and blend until mixed.
Enjoy!
Nutrition Information:
Amount Per Serving:
Calories:

840
Cholesterol:

75mg
Sodium:

469mg
Carbohydrates:

49g
Fiber:

15g
Sugar:

28g
Protein:

15g
If you like this recipe be sure to check out: