Hey yall! I wanted to take a minute to talk about what to do when your children hits their head. Last month we had to take Avery to the emergency room because he slipped on a toy and hit his head pretty hard. We were at my parents house so my mom was there and able to help me assess the situation but I would have freaked out if we were alone. Hitting your head is scary stuff! I am thankful that he was ok and that we decided to take him in.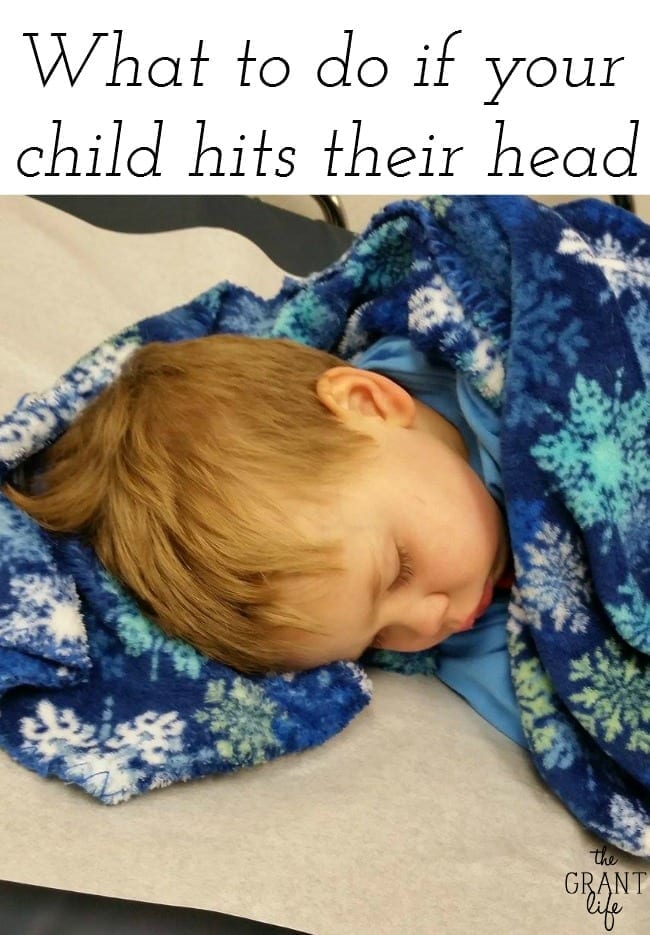 First let me say, I am not a doctor. You should always consult a doctor if anything serious like this happens. This is just practical advice from one mom to another. And a few things I learned from taking Avery to the ER. So what do you do if your kiddo hits their head pretty hard?
Stay calm. You don't want to freak them out anymore then they already are.
Check for a bump, bruise and/or blood. These are signs that it's a pretty serious injury and your child should be monitored more closely.
Ice the area of the injury. This will help with swelling and pain.
Keep your kiddo awake after the fall. Make sure that they stay awake for an hour or two after they fall to make sure they don't have a concussion. If they do fall asleep, try and wake them up. If they are lethargic or don't wake up, head to the ER immediately.
Have them eat or drink something. If they are able to keep food or drink down for an hour after the injury, that is a good sign they are doing ok.
Talk to them. If they are able to talk normally, that is a good sign! If they have slurred speech or don't make sense, you might want to have them checked out.
Check their eyes. Make sure they are able to follow your finger or a small light when you move it from side to side.
Have them walk. Check to see that they can walk normally after the fall.
Ask them how their head feels. If they are dizzy or have a headache that doesn't go away, call or take them in.
Call your doctor. If you feel like you need more information, then call your pediatrician and ask their opinion.
Head to the ER. If you feel for any reason that your child needs immediate attention, head to the ER. It's better to have them checked out by a professional then to worry if they are ok. Trust me, I know!
Like I said, we were unsure if we needed to take Avery to the emergency room after he hit his head. He had a bump on his head but was walking and talking normally. It was around bedtime that he fell so he was slightly lethargic to begin with. But then he started throwing up. He threw up twice and I knew something wasn't right. I called his doctor who told me that if he continued to vomit, to bring him to the ER. He did, so we packed up both kids and headed in.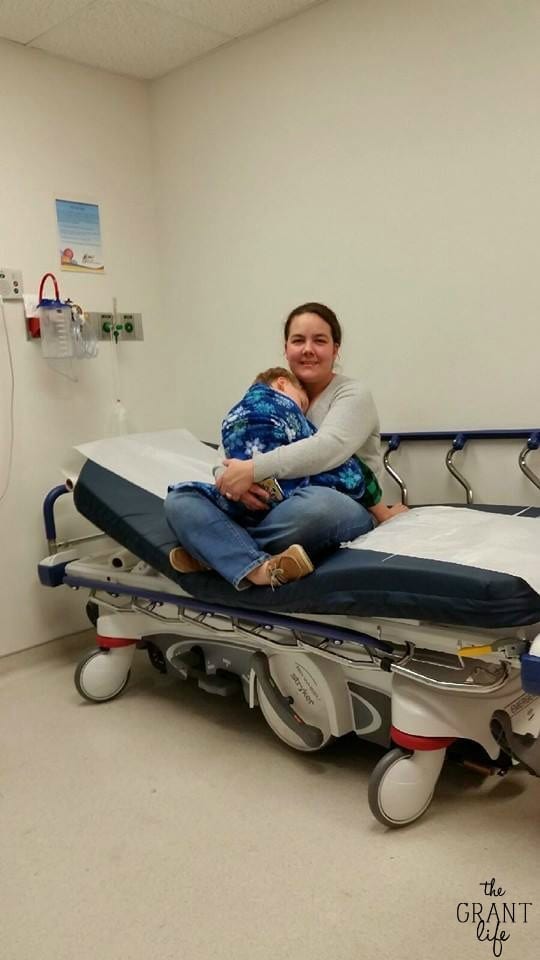 They ER staff was super friendly and took his injury seriously. They told us that instead of seeing a nurse practitioner like most patients, we would be seen by the doctor on staff. That really reassured me and we were taken back pretty quickly. Even though he was ok, I am glad we took him in and had him checked out.
I hope that your kiddos never fall hard enough that this is needed information. But I wanted to provide it just in case. It's better to be prepared then not!
If you liked this post be sure to check us out on Facebook and sign up for our email updates.