I'm not sure if my husbands frugality is rubbing off on me or if I just hate to see things go to waste, but I had a genius idea a few months ago. Part of my idea came from my mother's newest obsession – her Keurig. She loves that thing. [LOVES IT.] The thing with the Keurig is that every time you want a cup of coffee you have to use a new pod, or K-cup. She would have stacks and stacks of these cute little empty pods just sitting on her counter leftover from the week. I hated to see her throw them away so I decided to start our garden with them!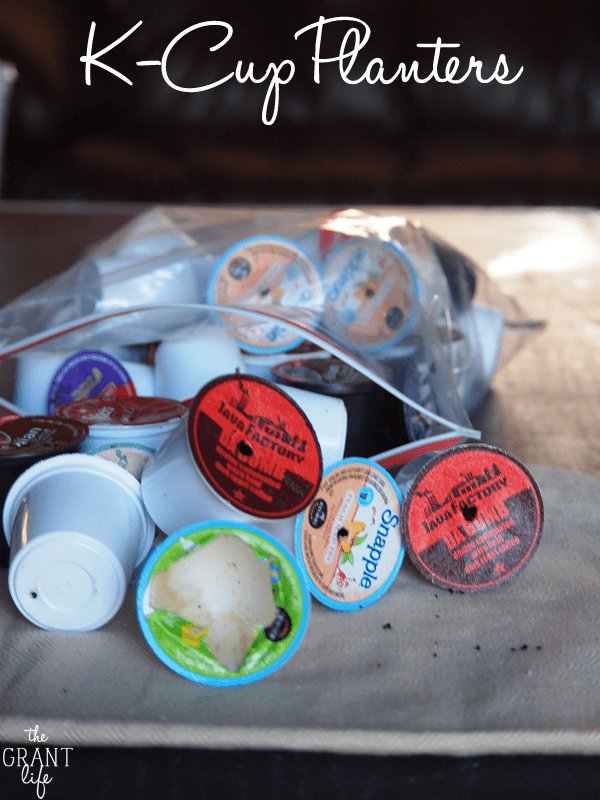 Last month I took home two gallon sized bags full of empty K-cups to start our garden. Well, they weren't completely empty. The Keurig pokes a hole through the top foil wrapper and the bottom plastic and water filters through the grounds. So the grounds are still in the pods when we got them. The kids and I spent one afternoon taking off the foil wrapper and emptying the cups with little spoons. They had a blast and it was a great afternoon activity for all of us.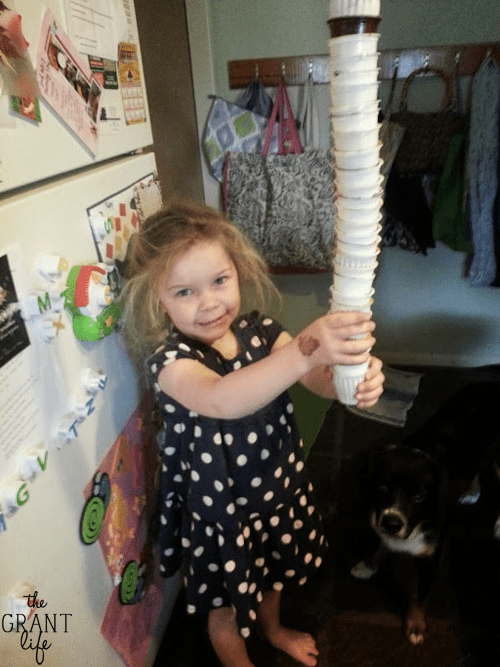 After the kids emptied the K-cups I put them in a hot water/vinegar bath in the sink for an hour or so. I wanted to kill any bacteria and lower the acidity of any leftover coffee grounds. [ Yes, that's a tower of empty K-cups, cute daughter, messy fridge and one silly pup named Brewster.]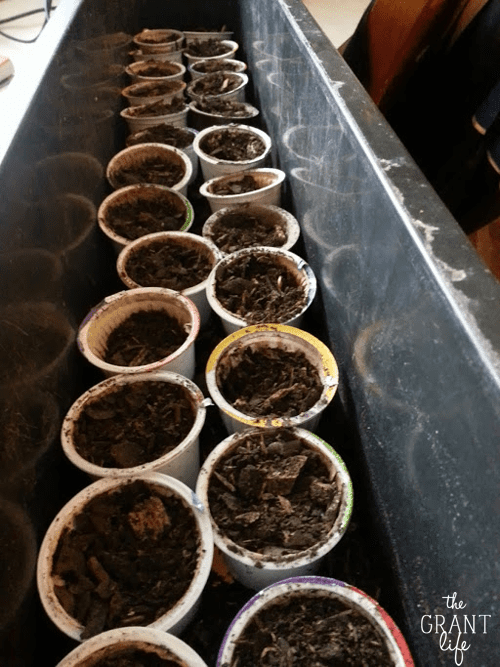 I picked up two basic window planters from Home Depot and was excited that two K-cups fit perfectly next to each other in it. [These
window planters
are similar to what we bought.] I was able to fit two rows of 12 little pods in the planter. We added a tiny bit of soil to the empty pods before adding the seeds. Then we completely covered the pods with a few inches of soil.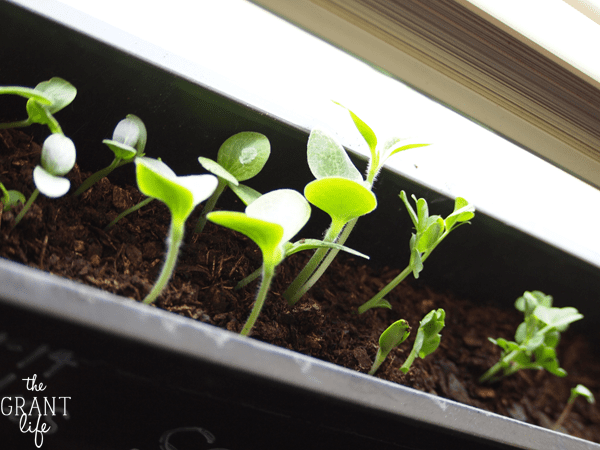 I'm excited to see how easy our seedlings transplant in the next week or so. They seem to love their little recycled homes as much as I do. Ok, maybe I love their little homes a bit more. The K-cups have worked perfectly, especially since their is a hole at the bottom for drainage. I think that may be my favorite part. Now, I just need ideas for what to do with the other gallon sized baggies of empty K-cups I have sitting in my house.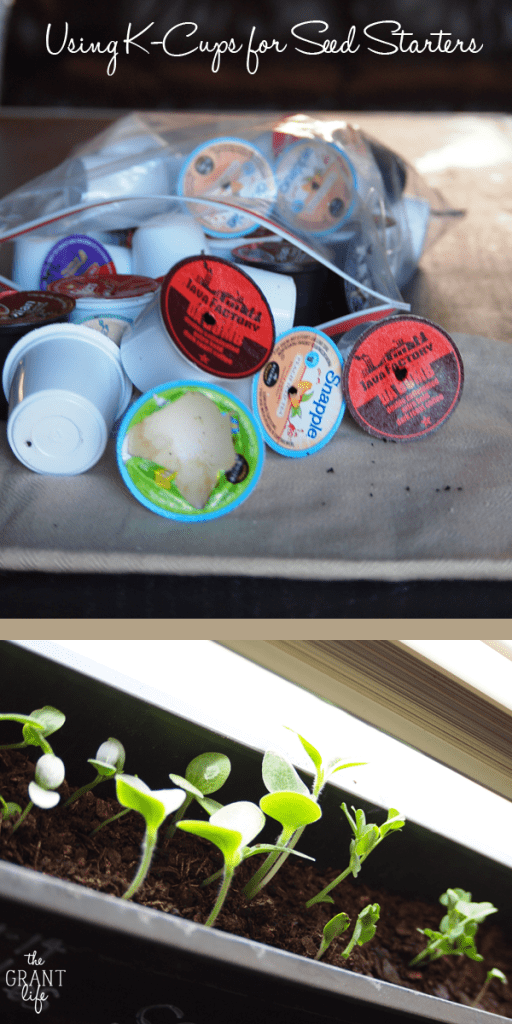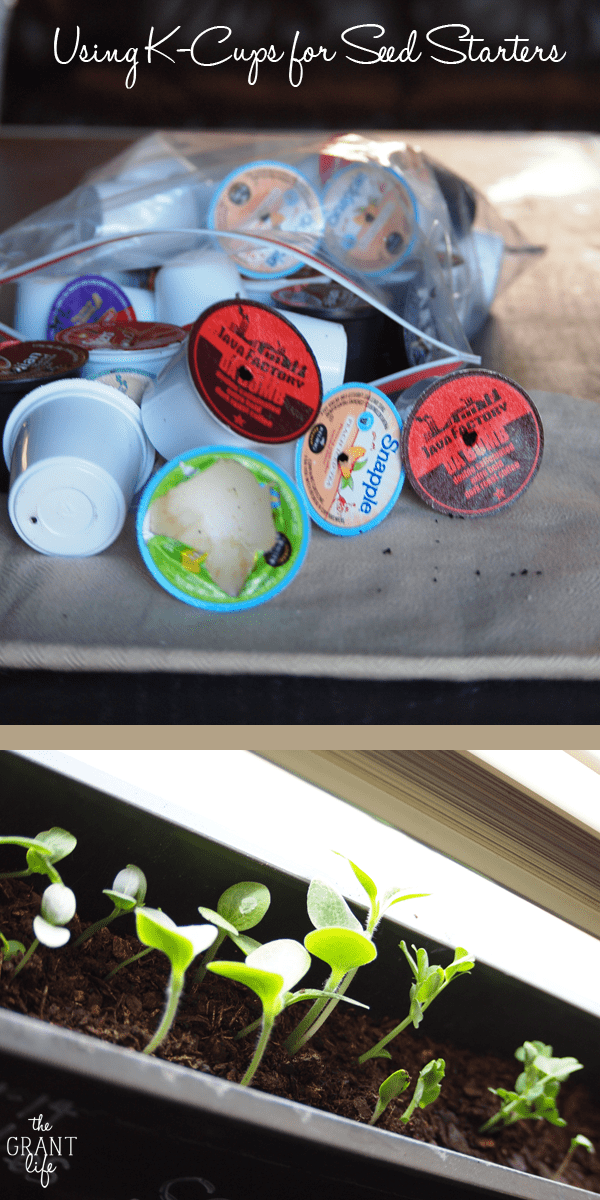 Want more gardening posts? Be sure to check out:
How to Transplant Seedlings
Or sign up for our emails and get a pretty awesome freebie!