Can I just say that using power tools is awesome? And having a handy husband is pretty sweet too. And having a husband who's job supplies free pallets to the Grant home is the best. thing. ever. Ryon brought home a few pallets and I had so many easy homemade craft ideas of what to make with them. One of the first things I wanted to do was to make a pallet wood planter for my garden.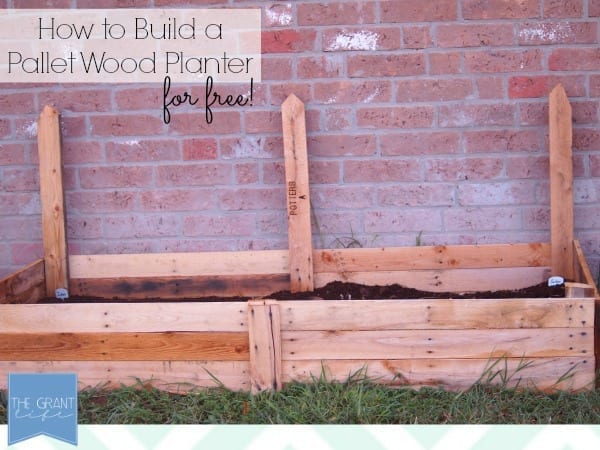 I was pumped to have the pallets but then I stumbled on an article about the safety of pallet wood. Pallets are either fumigated with chemicals or they are heat treated to keep bugs off during shipping. The better option is to use the heat treated pallets for projects that will be in or around your house. This article shows you how to tell the difference better the pallets. Our were stamped HT so off to build a pallet wood planter we went.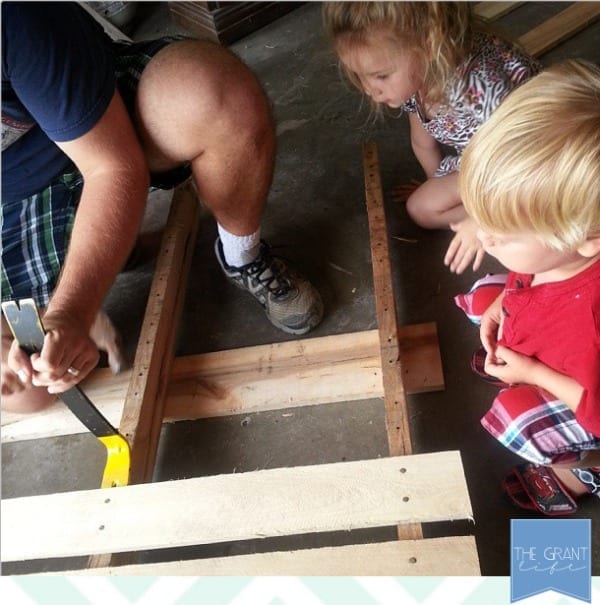 Ryon started by tearing apart the pallets which quickly turned into a family affair. Ryley kept telling him that 'the sound hurts my ears' because he had to use a crowbar and a hammer to get the boards apart. It didn't stop her from watching him remove every board and being his helper the rest of the afternoon.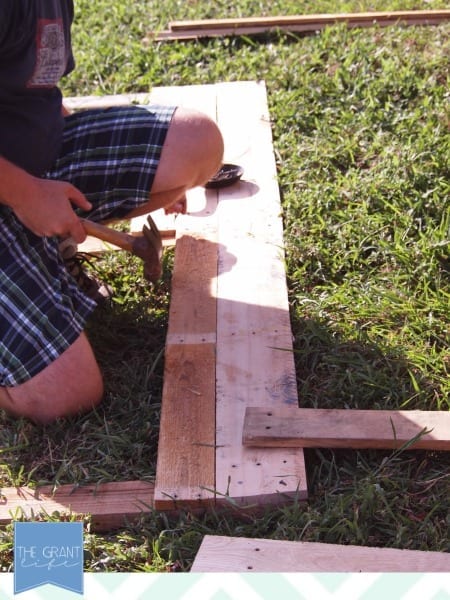 I wish I was able to tell you dimensions and use wood working terms but I can't. I do know that Ryon made two sides on the ground and then attached the other two together. The two longer sides he made had a 3 support pieces – two on the corner and one in the middle.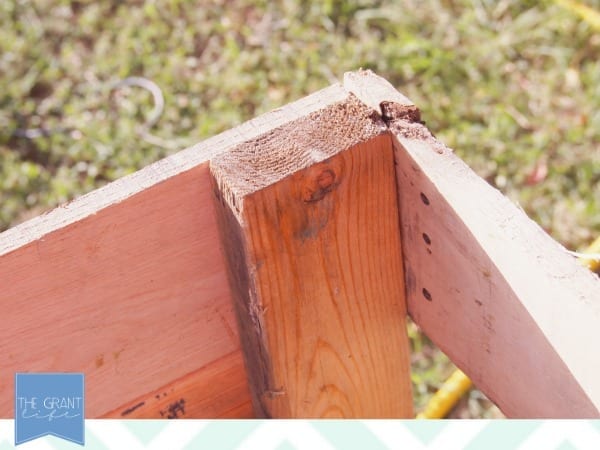 He then drilled the other boards onto the corner support. This was hard because it was standing while we drilled in 6 additional pieces of wood. Guess who got the job of holding them straight while he drilled? This girl!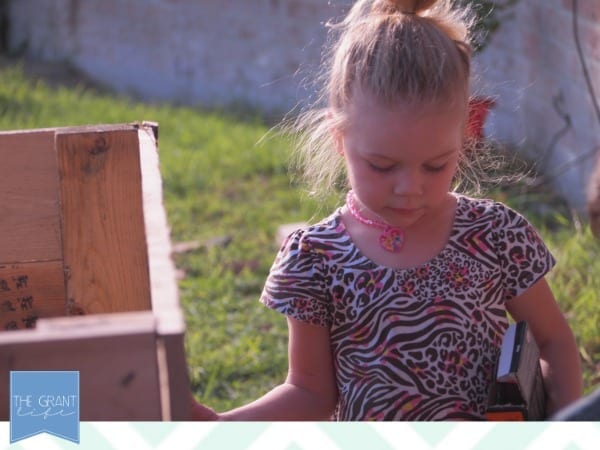 But Ryley was there to help daddy and held the screws and the wood for him to drill. After they got all 6 boards [three on each side] attached we flipped it over and moved it into place. This is I came in with the power tools.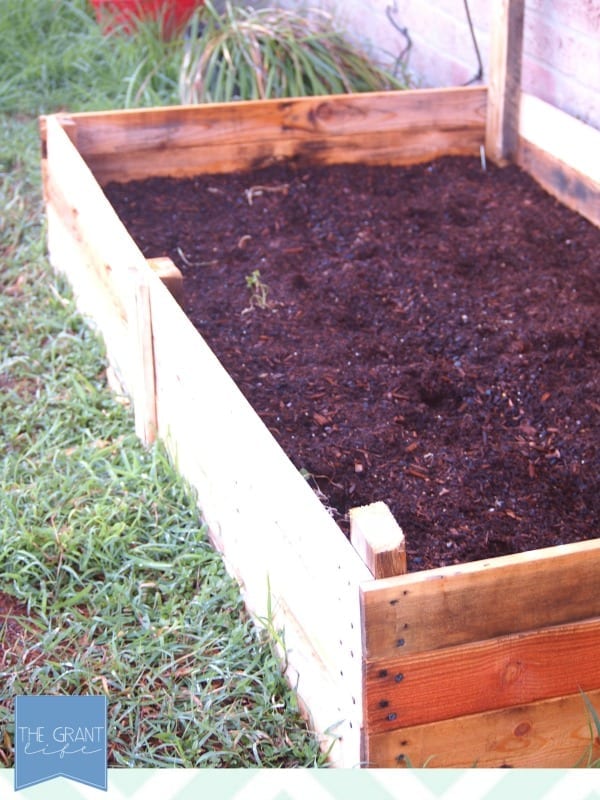 There were 6 support boards that Ryon made way too long. He initially thought we could stake the planter into the ground using the supports. Our ground is so dry that there was no way that could happen. So we went to plan be – Kelley with power tools. I cut off the front three pieces of pallet with a jigsaw. [I just had to Google that. Im a pro.] I left the back three to make a trellis when my cucumbers decide to start growing up.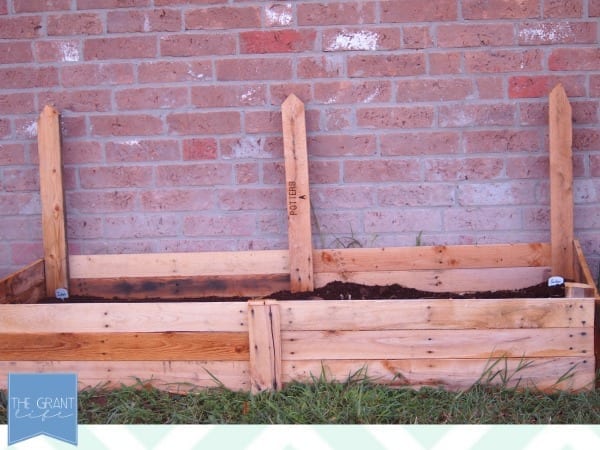 We decided to put in the front since we have very little 'curb appeal' and because we have three frisky dogs in the backyard. Plus,I think it will look nice when the plants start growing up the trellis I plan to make using the tall beams in the back. Now excuse me while I find my next project that involves pallets and power tools.
Check out more of our gardening adventures:
Transplanting Indoor Seedlings
Or sign up for our emails!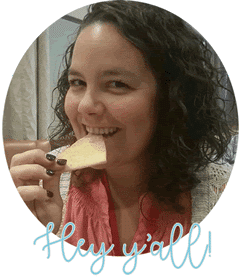 Hey y'all!I'm Kelley. I'm a recipe making, picture taking, coffee drinking momma to 3 crazy kiddos. Join me as I share our family favorite dinners and my copycat coffee drinks too!