Yes, its Wednesday.  I know we normally share our Mommy Panel on Saturday.. but this momma needs the weekends off!  So Im making Wednesday all mommies.. all day!  Hooray!
How did you decide on your baby's name?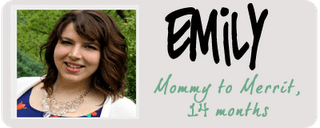 My hubby picked our daughter's name! It's my maiden name and I really hesitated about naming her that, but he loved it, so we went with it! Now I can't imagine her with any other name! 🙂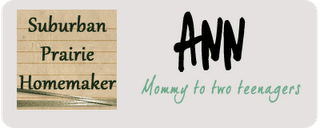 I graduated from a small town high school with 4 other Ann's. I was never the only Ann in any of my classes, until I got to college. So I knew a LOOOOOONG time ago my kids wouldn't have common names. When I read a trashy romance novel in which all the main characters (brothers, sisters and cousins) were all PLACE names, I knew I was going to name my kids that way! When the first one was on the way, we skipped the baby name books and grabbed the road atlas!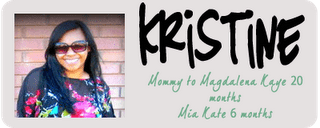 Magdalena Kaye Balangue Foley – For our first girl we wanted to honor both our Momma's. Magdalena is my Mom's name (we call my girl Maggie, since everyone calls my mom Magda) and Kaye is my MIL's middle name. Balangue is my middle name, which is also my mom's maiden name.
Mia Kate Balangue Foley – Before baby #2 I already had a name picked out. Penelope Kate. But the Hubs always called Maggie and Me his M&M girls, so I REALLY wanted to name baby girl #2 an "M" name. As soon as I heard Mia it just clicked for me. We kept Kate. The Hubs name is Nate, so we combined our names and got the Kate 🙂 PLUS when we looked at it it ended up being the SAME initials as Maggie! Win win!! So now we have M&M girls with the same initials 🙂 LOVE passing on my mom's maiden name to them as well.
For our daughter, we really liked Mae, Avery, or Kate. We combined everything to name her Maevri Kate.
Our friend's have a son named Deacon and we really liked it. We wanted a biblical name, so I guess you could say it kind of worked out 😉 His middle name is Yuma, which is Native American for "chief." He is part Creek and my husband was called chief a lot in high school.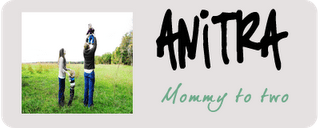 When I was pregnant with my first baby, I knew that if it was a boy I wanted to name him after my husband. So when we found out it was a boy, I was excited. Because there were a couple other family names that I really wanted to use for sentimental reasons, we decided we'd do all family names. Wouldn't be fair to name a couple kids after family members then the rest just have random names 🙂 It's been fun looking at our family trees and finding names we like, and knowing that they are named after people we're connected to.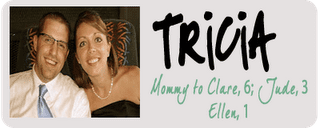 I like to use family names if possible. I am named after my grandmother and mother and I like the tradition of being named after a loved one. My daughters' middle names are each after their grandmothers. My son has the same middle name as my husband, his father, and his grandfather.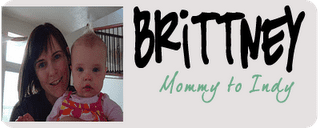 This is a good story! Here goes! We were the typical couple who couldn't agree on any names. My husband came up with crazy ones from watching the news on the BBC, and the names I came up with didn't thrill him.
Finally after a while he suggested the name Indy. Cute right? Only one problem – it's the cat's name. About a year before we had our little one we found two kittens in the field next to our house. We couldn't find their mama, so we took them in. They had BEAUTIFUL blue eyes so we decided to find names that meant blue for them. One was named Azure, and the other Indigo but we called her Indy. Azure disappeared a few months after we found her, but we still have Indy.
So when my husband said, "Indy" my thought was, "but that's the cat!" I was working on making a paradigm shift, but it wasn't happening quickly. Fast forward to when we were in the hospital. I was in labor and in pain. The nurses asked us what names we had picked out and my husband would automatically say Indy. I still wasn't sold, but at the time I had more important things on my mind so it stuck! I did get to pick her middle name of Carmela after my great-grandmother. The nurses asked if they could sing the Indiana Jone's theme song when she was born, but we ended up having an emergency c-section so they forgot in the stress of the moment.
You all remember that line from Indiana Jone's when they were explaining Indiana's name?
Sallah: You are named after the dog? HA HA HA…!
Indiana Jones: I've got a lot of fond memories of that dog.
Well for my daughter it's "You're named after the cat?!" And hopefully she'll have some found memories of that cat as well.
But guess what? It turned out to be the perfect name for her.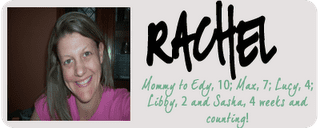 We like the tradition of our children having a patron saint that they're named after. Our first two are named after 20th century saints, St. Edith Stein and St. Maximilian Kolbe. Our three little girls are named after much more ancient saints. St. Lucy, Elizabeth (mother of John the Baptist), and St. Catherine of Alexandria. Then in the calendar year we celebrate the saints' feast days, too as a tiny birthday celebration for our children.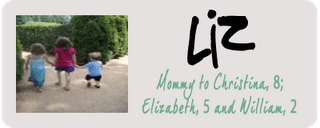 We used the same procedure for all three kids. My husband and I each went through the baby name book came up with our own lists and then compared. We had about 5 names in common each time and then debated for a while, before settling on the winners.
For our son's name, we also had a family tradition on my husband's side that we wanted to honor. Oldest sons have the first name Michael, but usually go by the middle name. Honestly, for him we didn't have the middle name finalized until we left the hospital – I even had to tell the birth certificate lady to give me more time 🙂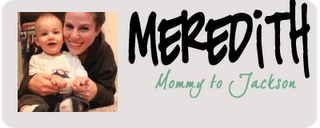 I had just always liked the named Jackson and got my hubby to jump on the bandwagon. For his middle name we wanted to do a family name. We went with James (my dad's name) since hubby's dad's name is Michael. We thought Jackson Michael was a bit too "Michael Jackson" for us, haha! If we are fortunate to have another baby (and a boy) we're looking to use Michael as his middle name!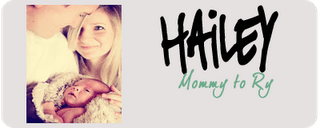 After searching long and hard we heard the name Rylan for the first time. We had several names that we were choosing between, but we are very indecisive and were having a tough time deciding. One day my husband just said, "Well what do you think his name is?". And Rylan it was. Our baby boy got his daddy's middle name which means gift of God.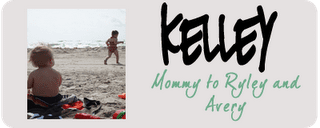 Our daughters name is Ryley Ellen.. a combination of our names Ryon and Kelley.  Ellen was my grandmas name.  
Our sons name is Avery James.. 
NOT
 after the jewelry store.  (I really thought twice about giving him the middle name James.. people can be so stupid!  Its like James Avery backwards!.. Really?!  Gosh.. thanks!.. Grrr.. Moving on!) Avery is my in-laws best friends last name.  (Still with me here? Lol)  They both passed away around the time we found out we were pregnant.  James is Ryon's grandpa's name.  I love names with meaning.
Wanna know more about the Mommy Panel?  Click 
here
! 
This post is sponsored by: