This Southwest quinoa casserole is full of flavor and packs a healthy punch!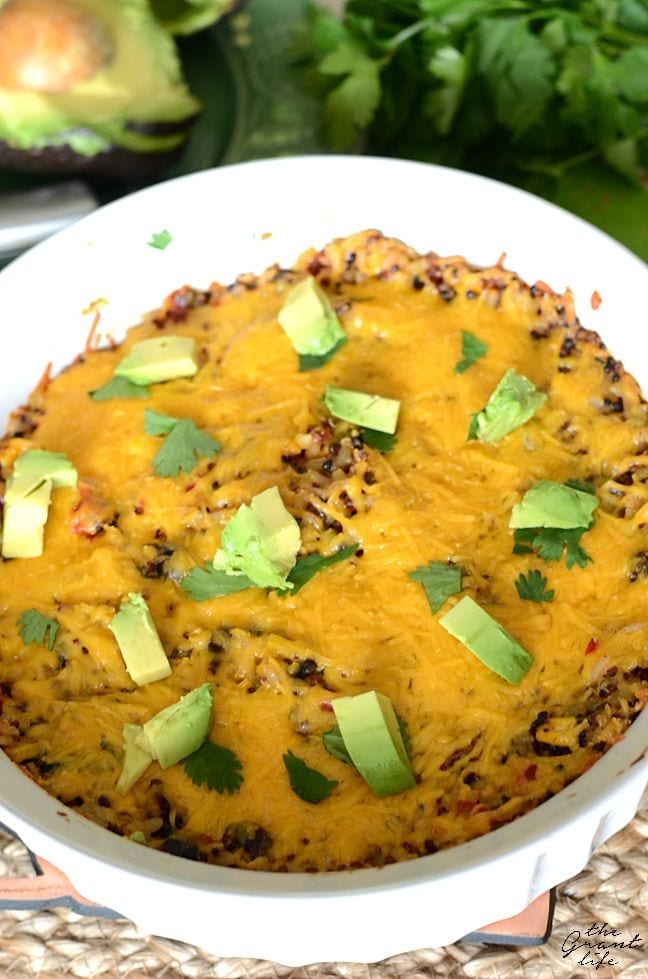 Yall. I was on live TV this morning! I put on real pants, did my hair and drove down to our local news station to do a segment with the American Heart Association. Remember how Ryley and I did the sugar challenge last week together? I went on to the morning show to talk about that along with a rep from the AHA.
I wasn't too nervous about the segment, I was worried I wouldn't wake up in time. Yes, really. I'm not a morning person so having to be at a new studio (in real pants) at 6 AM sort of scared me.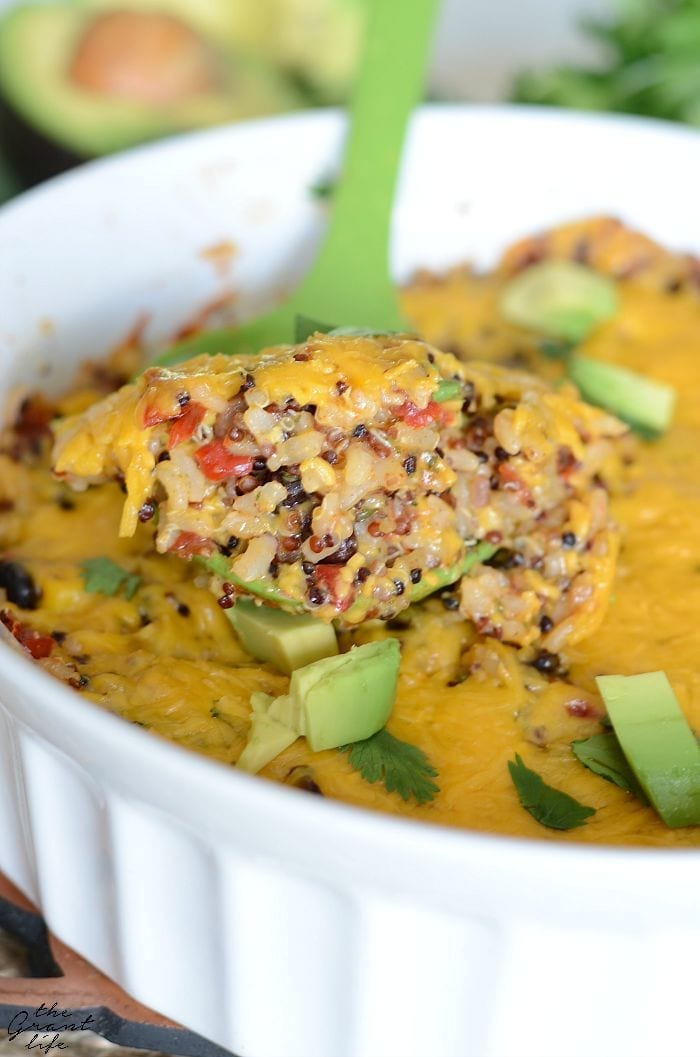 I was thankful that I had made this southwest quinoa casserole for lunch and was able to have leftovers for dinner. I wanted to be in bed early so that I was able to get up early with out many hiccups. So I made this casserole for lunch, ran a few errands, did a few work things and then had it again for dinner. And went to bed extra early.
And I may have had it again for breakfast when I got home from the new station. It's that good. And SO EASY. Just a few ingredients (Suddenly grain salad being one of them!) and you are done. And if you like leftovers – then you get can this casserole for breakfast, lunch and dinner.
I'll be sure to share the new segment when it's available. Because I'm sure yall are all dying to see how awkward I am in real life, right? I'm like Ricky Bobby from Talladega Nights awkward. "I don't know what to do with mah hands."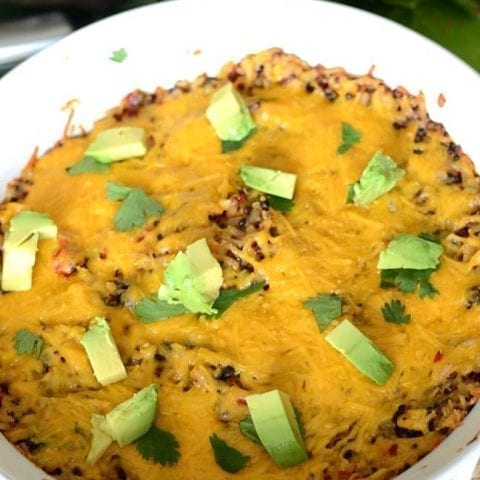 Southwest Quinoa Casserole
Ingredients
2 Southwest suddenly grain salad kits (plus 2 tablespoons olive oil + 2 tablespoons cold water)
2 cups of sharp cheddar cheese, shredded
cilantro and avocado for garnish
Instructions
Preheat the oven to 350 and spray a casserole dish with cooking spray.
Cook the quinoa and brown rice packets according to the box.
Mix together the vinaigrette with the olive oil and water and add to the quinoa mix.
Toss together the quinoa with one cup of cheese.
Press into the casserole dish.
Add the additional cup of cheese on top.
Bake for 25 minutes or until bubbly.
Garnish with cilantro and avocado.
Enjoy!
I told you this recipe was easy! Be sure to check out the other Suddenly Grain Salad recipes:

Like this recipe? Be sure to check out: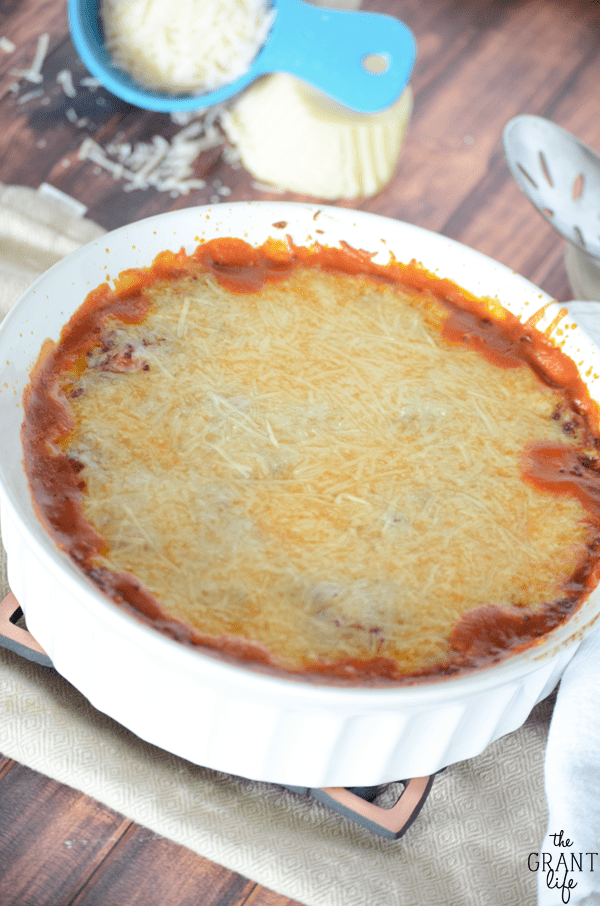 Mozzarella meatball quinoa bake