Comfort foot meets healthified in this mozzarella meatball quinoa bake!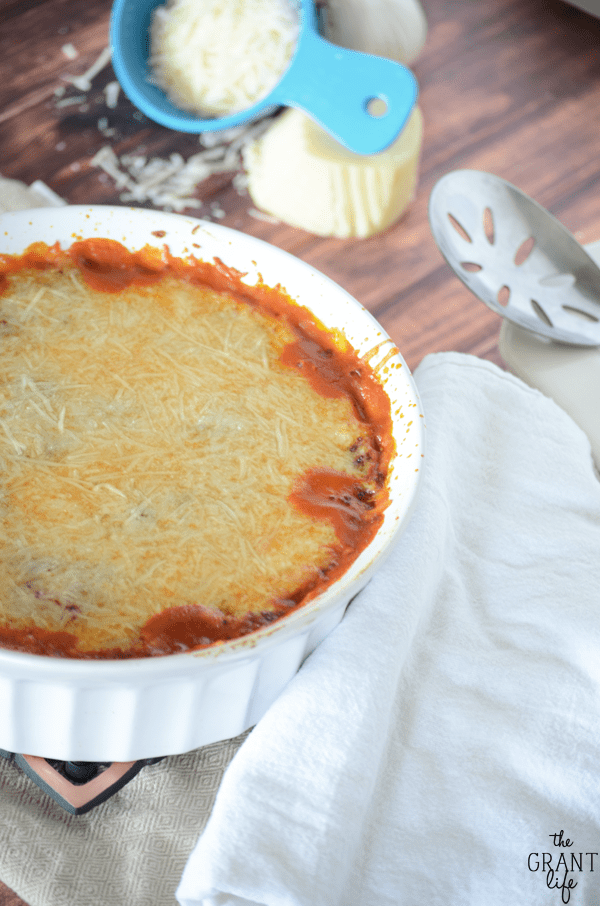 I hope you didn't see the word quinoa and immediately write off this recipe. Yall, it's good. Like my husband and ate quinoa for the first time good.
Granted the kids only ate the quinoa off the meatballs that I gave them and Ryon tasted a few bites for me, but still. I consider it a breakthrough quinoa recipe win. I'm going to try and think of other ways to sneak quinoa into their meals without knowing it. Because, ya know, I'm that mom. And wife. You're welcome husband.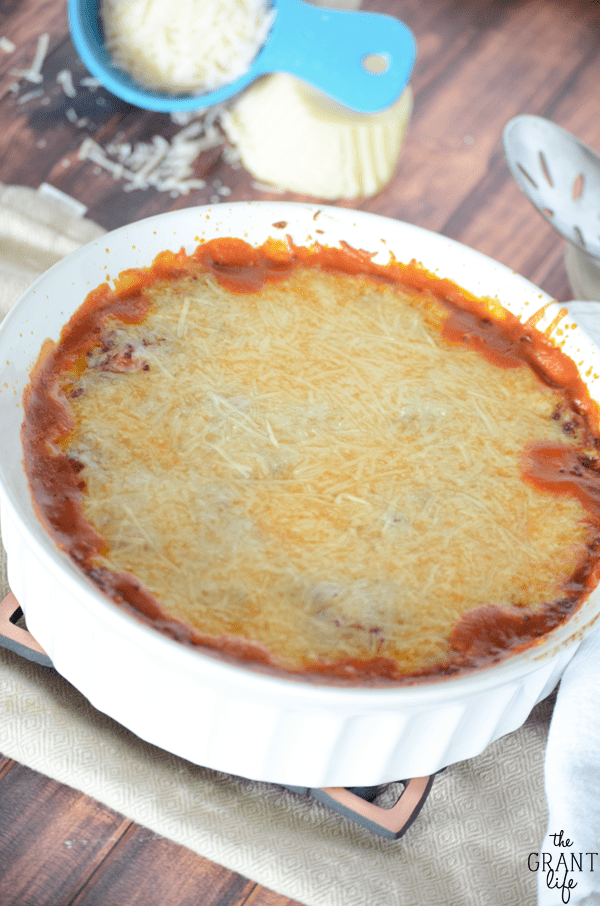 I've mentioned before that up until recently I wasn't even a fan of quinoa. I felt like it was just one of those fad foods from the new year and everyone was hyping it up for nothing. I'm the kind of person that doesn't pick up on trends. Like at all. I wait and see if they are going to stick around and then think about trying them. It could take me months, years!, to try something new.
Like TOMS. I was so against TOMS when they first game out. [Not the cause, just the look of the shoe in general.] They looked funny and they were expensive! Ain't nobody got time for that.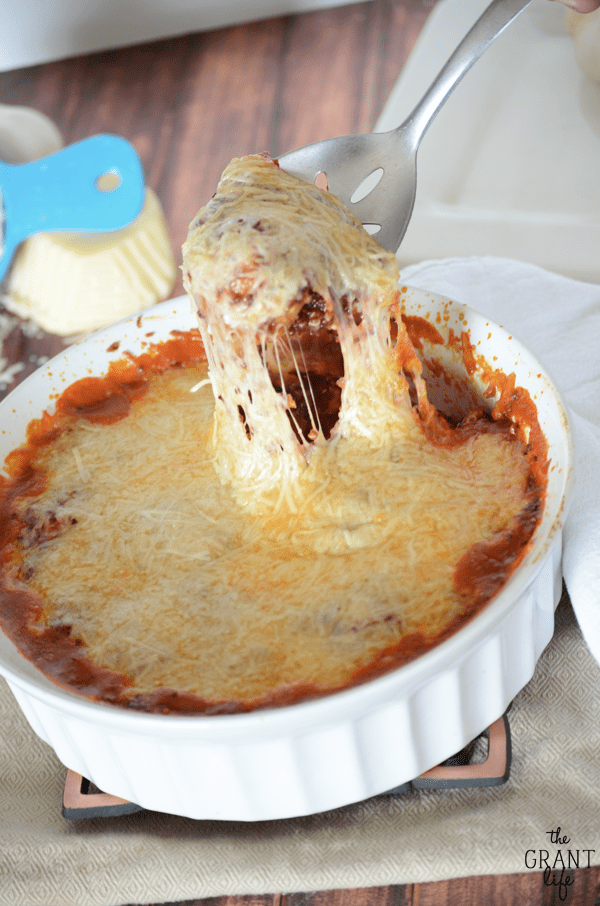 Guess who currently owns 3 pairs of TOMS? Yea, this girl. And I love them! The kids also have two pairs each. [We buy ours on Zulily when they have them on sale though. Shhh.] I wear mine all the time. I even have a pair that I consider "dressy". And honestly? They are perfect for kids. Slip on shoes that don't require socks? Shoes the kids can put on themselves without me having to help? Major win.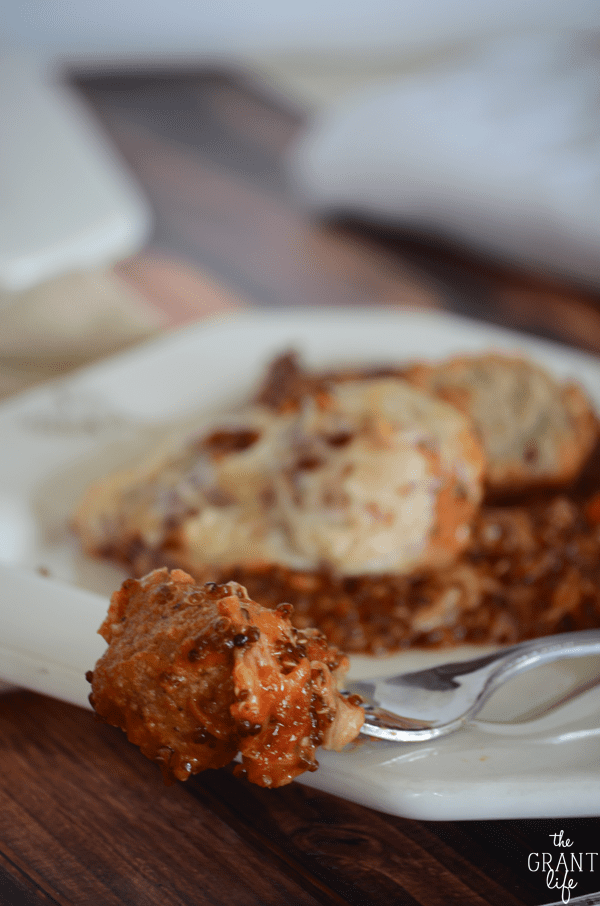 So when my friend Cathy started sharing quinoa recipes I just shook my head. Silly quinoa fad. Who even likes that stuff? It sort of looks funny and how do you even pronounce it? I'm still iffy on that last one, but I do know that I am converted. And if you add meatballs, mozzarella and tomatoes? Consider this Italian girl one happy quinoa fan!
Ps.. also try Cathy's banana bread granola, because yum! I made a big batch yesterday. You're welcome.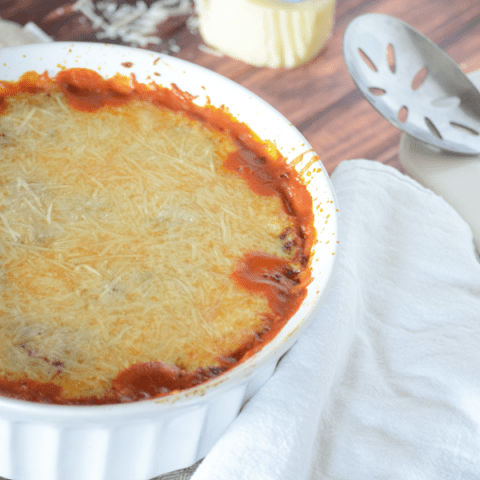 Mozzarella Meatball Quinoa Bake
Ingredients
1 cup quinoa
2 cups water
1 tablespoon garlic powder
salt and pepper to taste
14 oz can of diced tomatoes
14 oz can of tomato sauce
15ish frozen meatballs
3 cups of cheese, divided - I used Mozzarella
Instructions
Cook the quinoa by adding the garlic powder to the water and bringing to a boil. Add the quinoa and boil, covered, on low until the water has been absorbed. Add the salt and pepper to taste.
In another pot, bring the sauce, diced tomatoes and meatballs to a boil. Continue to cook until the meatballs are cooked through - about 4 minutes.
Add the quinoa to the meatball mix and transfer all to a baking dish. Mix in 1/2 cup of the cheese.
Top with the remaining cheese and bake, uncovered at 350 for 20 minutes.
Remove, let cool and enjoy!
Nutrition Information:
Amount Per Serving:
Calories:

3431
Cholesterol:

697mg
Sodium:

4863mg
Carbohydrates:

166g
Fiber:

22g
Sugar:

28g
Protein:

214g
Like this recipe? Be sure to check out: