My baby girl turned two this weekend and we had a Blues Clues inspired birthday party.  (Or boos poos in Ryley talk).  I decided a few months ago that I wasnt going to spend a ton of money on the party.  Not that I didnt want Ryley to have an amazing party, we just couldnt afford a huge shindig.  So I budgeted $50. 
Yes $50.  To be spent on…
1. Birthday outfit
2. Cake and cookies
3. Invitations
4. Treat bags
5. Games
Did I stay on budget?  Well, kinda.  I went over my $50 limit but was excited that I kept our spending under lock down.  I could have easily spent hundreds of dollars on things that she wont ever remember but were super cute and would have fit the theme.  Instead I accepted the challenge (I said this is my Barney Stinson voice.. 'Challenge accepted!') and went for homemade goodies.  How much did I actually spend?  Heres the breakdown.. 
Outfit:
Shirt – $1.50 at Target
Paint – $1.25 at Michaels
Tulle – $5 at Hobby Lobby 
Bow – $8 on various ribbon from HL
(I had the tulle and ribbon already but included them in the cost anyways)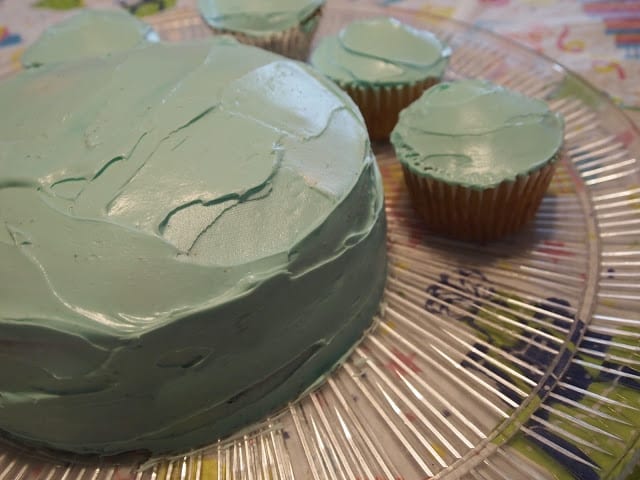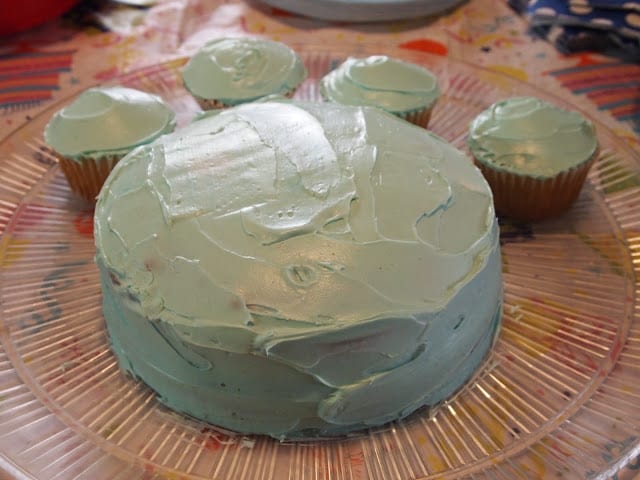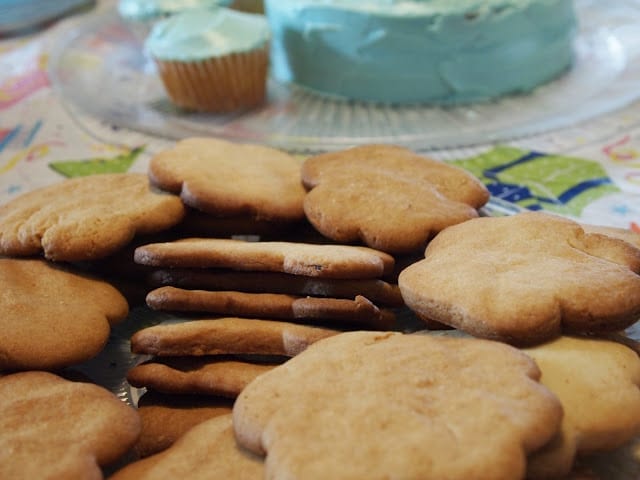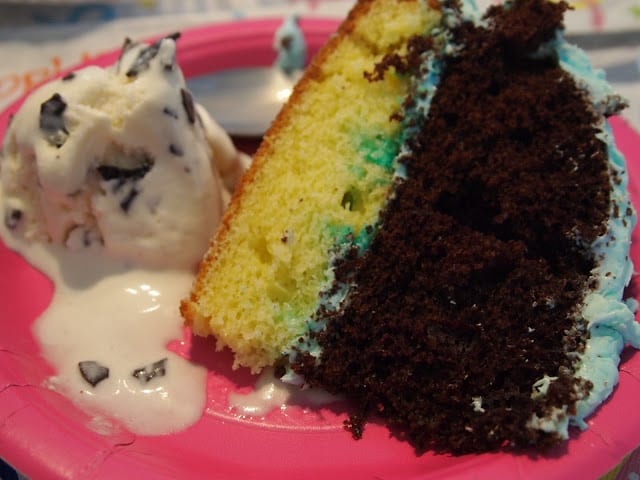 Cake and cookies:
Two cake mixes – $3 at HEB
Icing – $1.50 at HEB 
Cookie mixes – $2.50 at HEB 
Invitations:
Free – I had planned on invites but used the good ole word of mouth and text message invite.  Super classy, I know.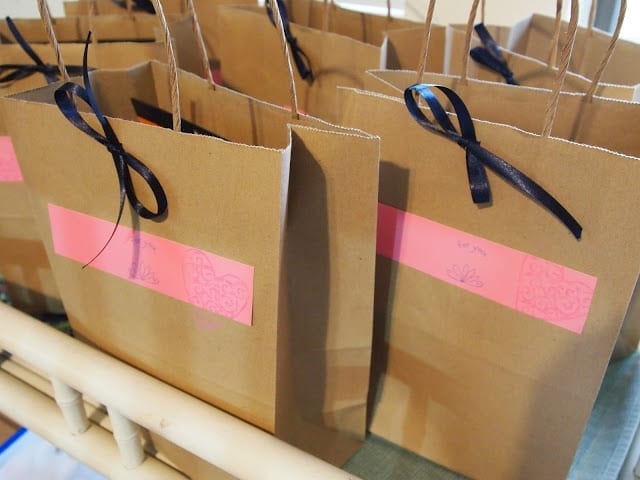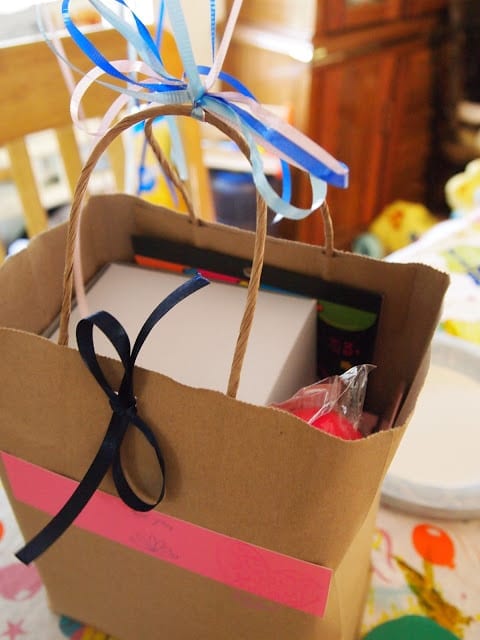 Gift bags: 
Bags – $5 for 12 at Joanns
Scrapbook paper – had already
Grandma filled the bags with goodies.  Score!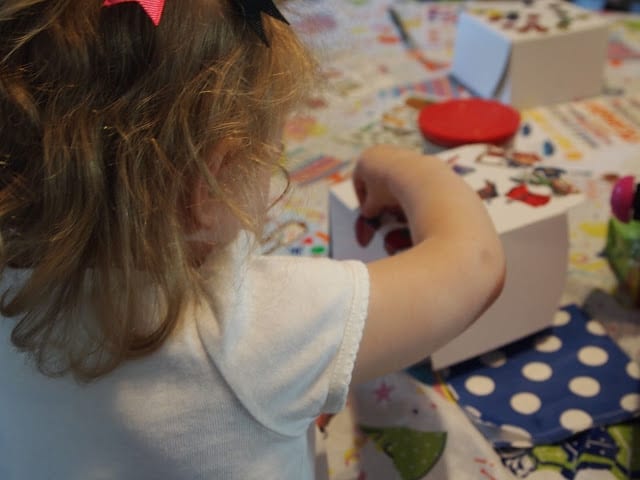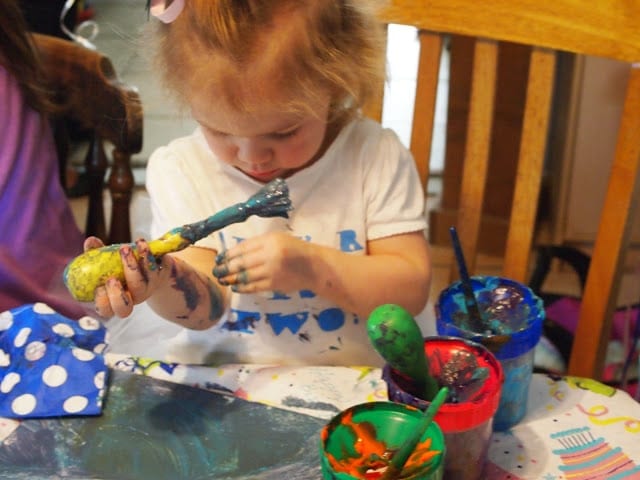 Games: 
Cake boxes – $5 for 12 at Joanns
Stickers – already had
Sprinkles – already had
Decorative icing – $3 at HEB
Canvas – $9 at Joanns
Paint – $7 at Joanns
Brushes – $5 at Toys R Us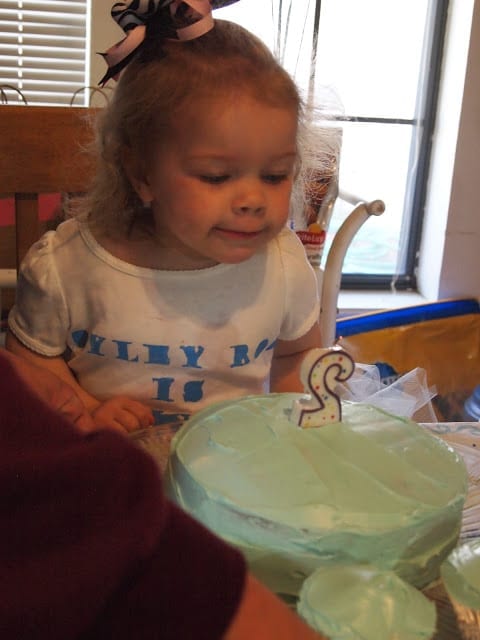 Grand Total – $59.75 
Not bad huh?!  I was happy with the total.  And my baby girl had a blast.  Which is all that really matters!  I still cant believe shes two.  I think Im going to be in denial every year about her growing up.  It just goes so. fast.  sigh.  One day Ill get over it.. not this year though!  
Later in the week Ill share how I made Ryley's birthday outfit.  Simple, cute and most importantly.. inexpensive!