Yesterday I shared a super easy chocolate covered banana popsicle and hinted at todays popsicle.  I feel like this chocolate covered cherry popsicle is a cheater popsicle because I used part of the mix from the chocolate covered banana popsicle to make this one.  And then once I tasted it I changed my mind.  Oh, and its super easy to make.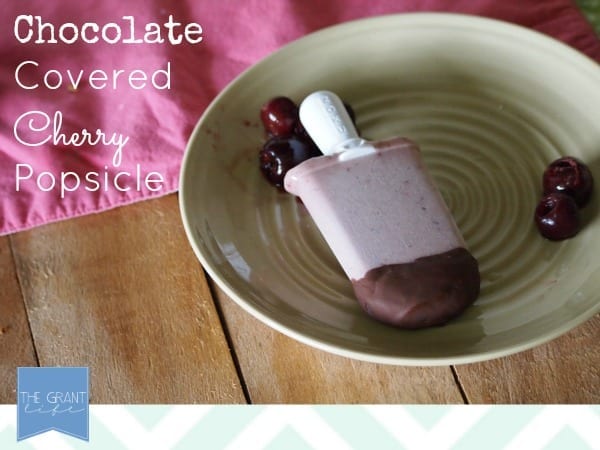 To make your own chocolate covered cherry popsicle you will need: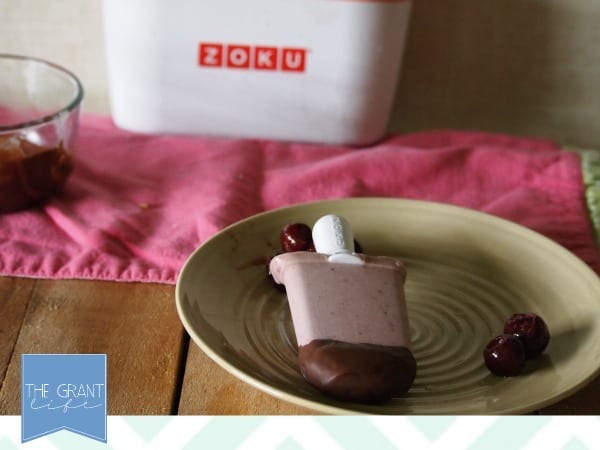 Blend your frozen cherries with the leftover popsicle mix.  Add the mix to the Zoku Quick Pop Maker and give it 7-9 minutes to freeze.  Be patient.  I have to walk away and do something while the Zoku is working its magic.  Otherwise I will just stare at the machine and it feels like forever before I am able to taste test my popsicle.  Ya know, for quality control purposes.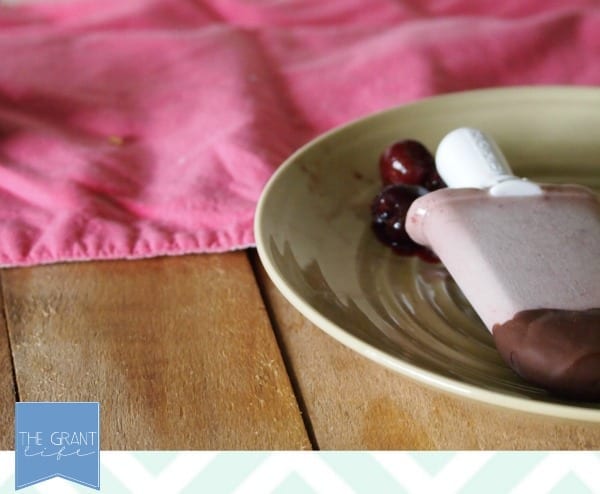 Remove the popsicle and dip the top in the hard shell chocolate.  Or you can add it to the Zoku before your pour in the mixture.  Just give it a little time to harden.  I wasn't smart enough to try that until the very last popsicle.  [Facepalm.]
The Zoku comes with these nifty little drip trays that attach to the bottom of the popsicle stick that are ahhh-mazing.  I say that because my kids like to play a game called 'lets get as much popsicle on the floor as we can' and the drip trays stop that.  Not completely, but it cuts down a lot.  [Thank you Zoku, thank you.]
Want more popsicle ideas?  [Of course you do!]
Check back tomorrow afternoon for another popsicle recipe!  Its just as easy at the previous too and equally delicious.  Pinky swear.