Hi friends!  Im baaaaaack!  My little family and I spent a week in Michigan visiting my inlaws.. the original Grants.  It was so much fun.. we did something every day.  I didnt take as many pictures as I should have but Im going to share some of my favorites with yall today.  [And I should have posted this earlier but sleep won over blogging.  On a plus note.. blogging won over laundry though.]
Monday –
Ryon's cousins are farmers and we got to tour the factory and take the kids out to the pickle site.  It was so much fun!  And the kids got to ride in a pickle harvester at the site!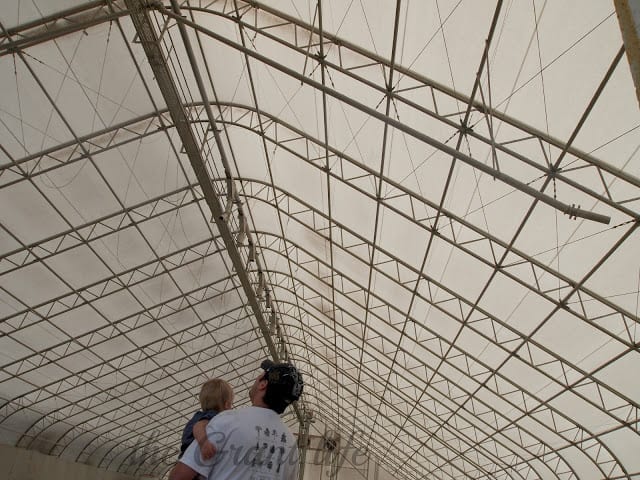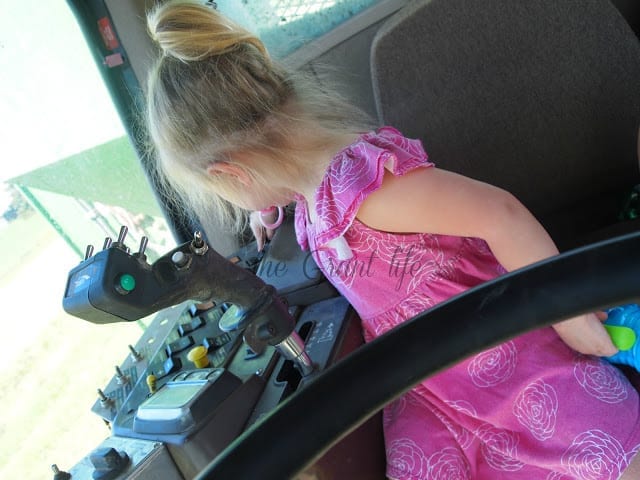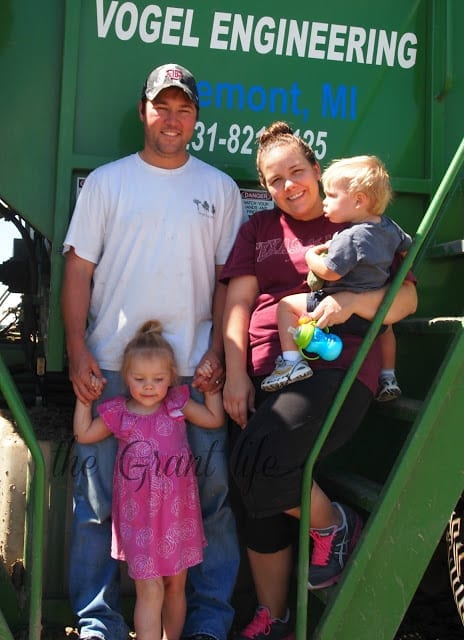 We also had dinner at a friends house Monday night.  Ryley loved the swing.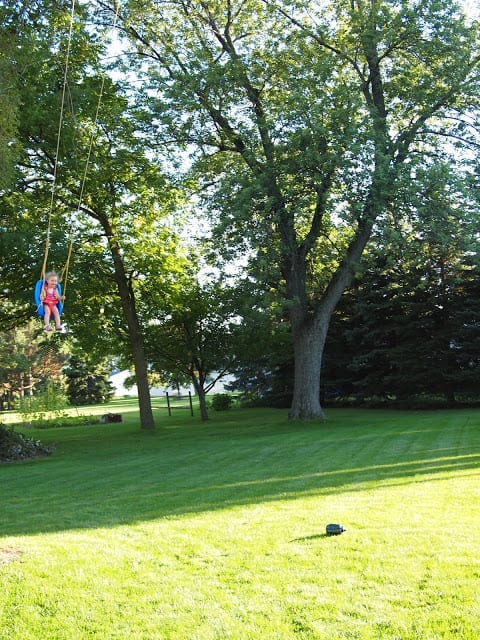 Tuesday- 
We took the kids blueberry picking in the morning and went to a Tigers game in the evening.  It took Avery about 15 minutes to figure out what were we doing.. and then he was on a mission to eat as many blueberries as possible.  Even if that meant stealing from sissy.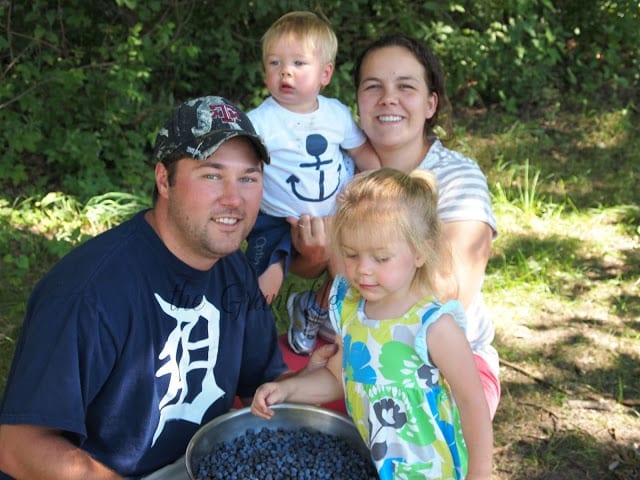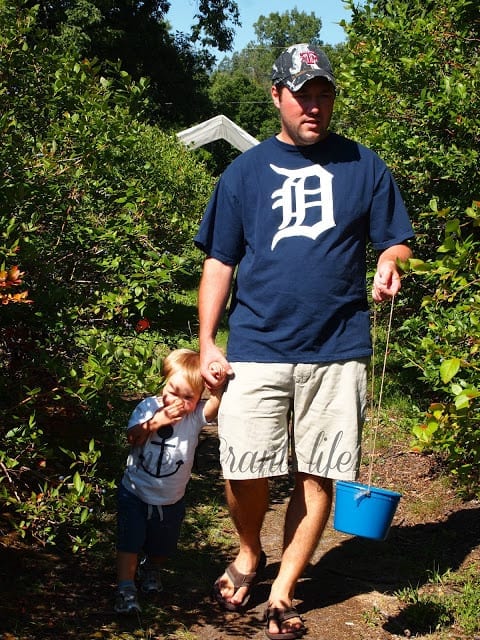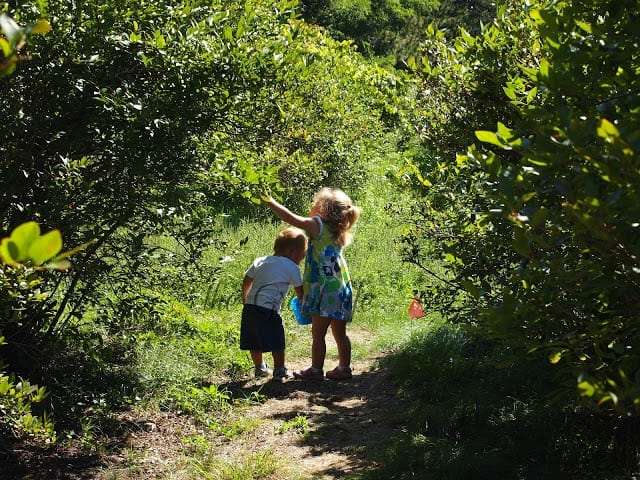 The whole Grant clan!  We all wore Tigers gear for the game.  [Oh yes.. we are that cool.]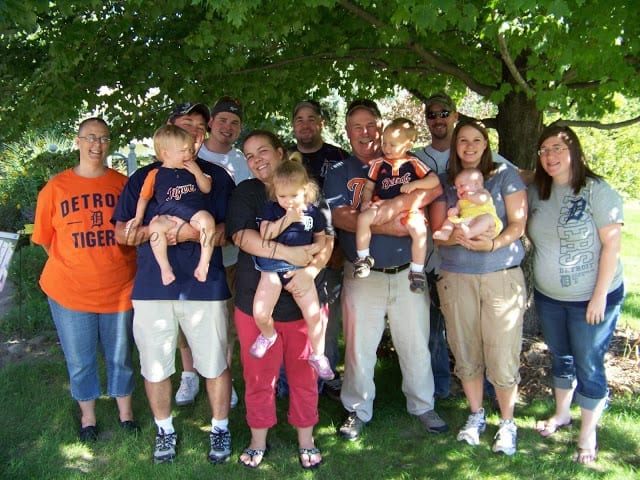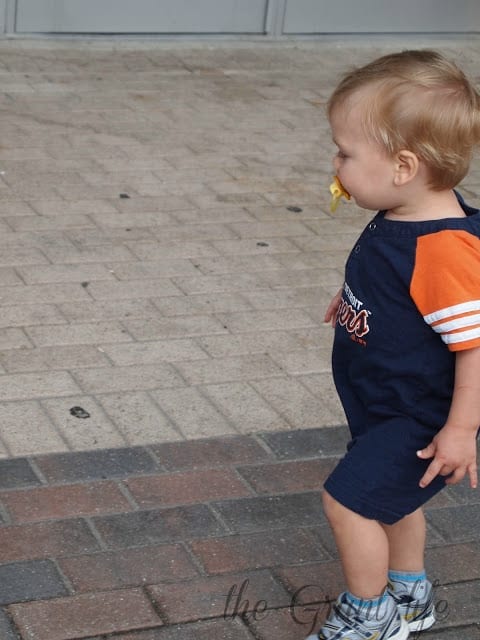 Wednesday –
We went to dinner over at Ryon's besties house.  Matt [Ryons bestie] made bacon wrapped pork loin stuffed with green onions and pineapple.  [drooooool].  He also has a pretty sweet ride.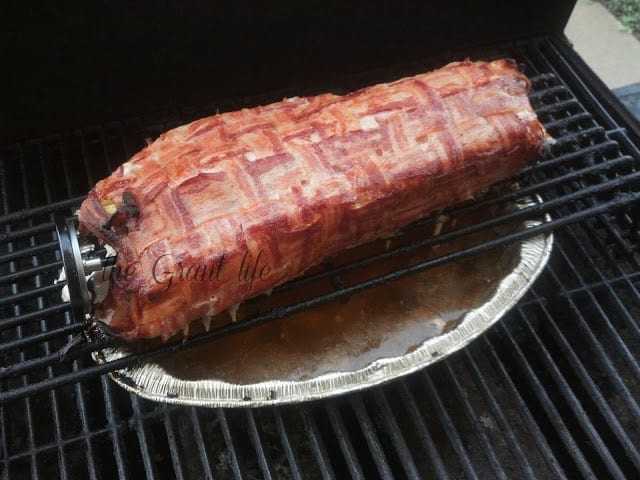 Thursday – 
We took the kids up to north to visit Ryon's Opa and Nana.  They didnt stop moving until they passed out for naps.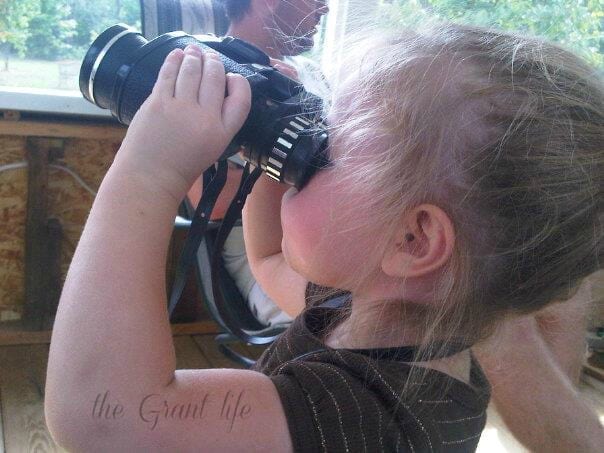 Friday –
We went to dinner with the whole family.  Yup.. 11 adults and 4 kids.  It wasnt as horrible as I had imagined.  We had a bonfire that night too.  The kids loved being able to run around GGPa's [thats what my kids call Ryon's mom and dad.. and its one word not two] backyard.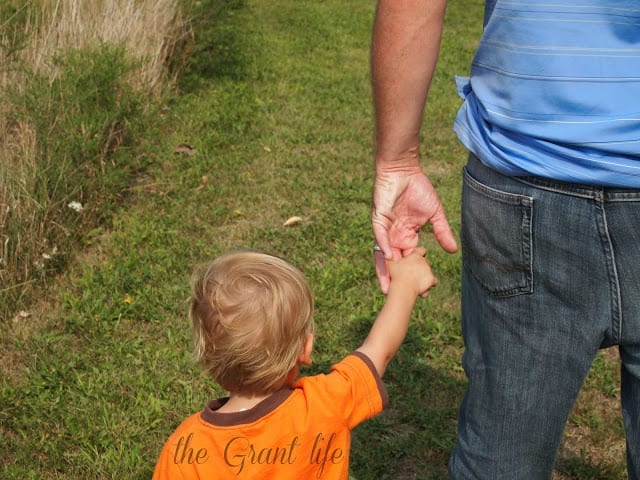 Saturday we went to the beach [and I took horrible pictures.. wah wah] and Sunday we ran some errands before going to dinner with the family again.  It was so much fun to be back in Michigan again!  We cant wait to visit during Christmas and watch the kids play in the snow.  
What have yall been up to this week?  Also.. a big thank you to my friends who guest posted while I was gone!  
-[Lovely August Sponsor]-