Looking to spice up dinner and quick? Try this one pan chicken teriyaki!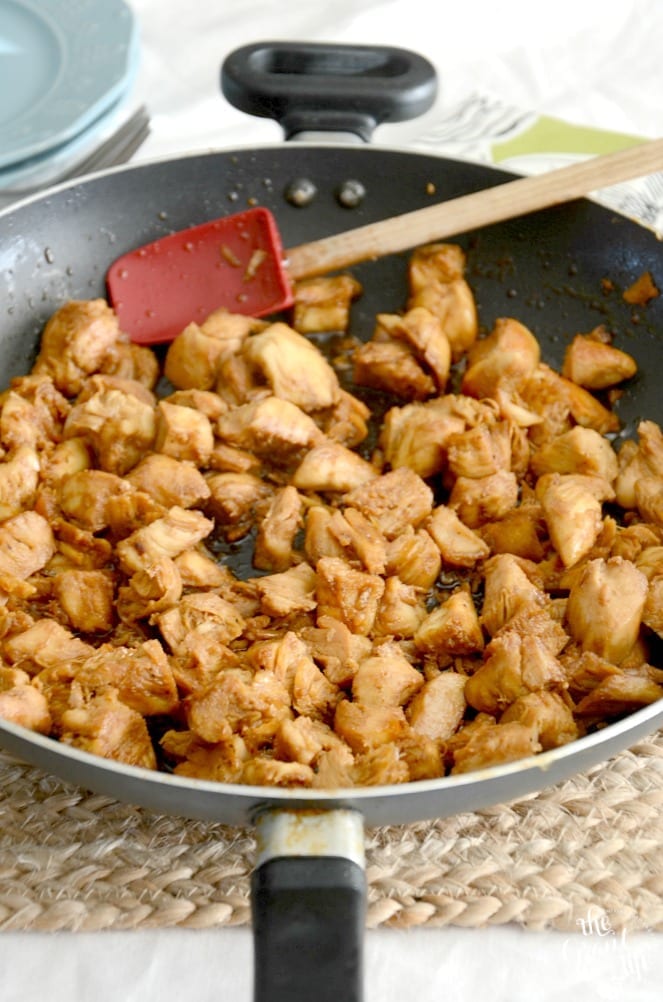 Hey friends! I am so very excited to share this one pan recipe with yall today. It has quickly become a favorite in the Grant house. Like total favorite. I was testing this chicken teriyaki while Ryon was out of town for work and told him about it. He was pumped. He came home and searched the fridge for leftover chicken teriyaki. But.. there wasn't any. I had eaten it all! Well, my mom helped too. But it was mostly me. I ate it.
I felt bad. Sorta. I mean I mentioned I was making it but never really said I was saving any. Is that horrible? It is. Its bad. So I made it again that same weekend. That way no one was sad and I had chicken teriyaki twice. Wooo!!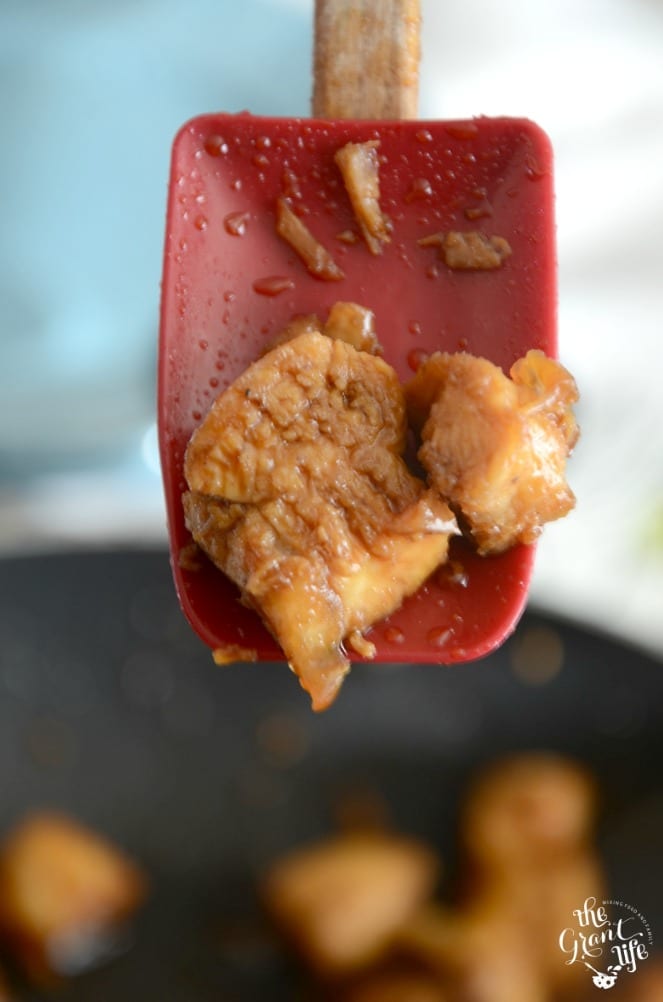 Of course the time I make it to photograph to share – I run out of sesame seeds! But that's ok because with or without them this one pan recipe is absolutely delicious. Did I mention it was one pan? I did? Perfect. Because the less dishes there are to do after the meal, the better the meal tastes. Am I right?! Or is that just me?!
But seriously, one pan. I cooked the chicken first, set it aside, made the teriyaki sauce in the same pan and then added the chicken back. And all in record time. Because I don't have time to wait for good food! (Ain't nobody got time for that!)
Add a side of rice and veggies or eat it plain. Or toss it in a taco shell. You can literally do anything with this chicken teriyaki. Just don't except leftovers because it tends to disappear!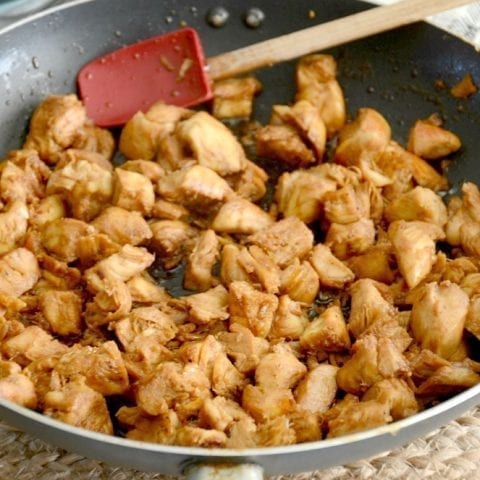 One pan chicken teriyaki
Ingredients
3 cloves of garlic
2 tablespoons of olive oil
1 1/2 - 2 pounds boneless, skinless chicken breast, cubed
1/2 cup of brown sugar
1/2 cup of soy sauce
2 tablespoons white vinegar
2 tablespoons honey
sesame seeds, optional
Instructions
In a large pan, add the olive oil and garlic. Allow to cook until fragrant, about 5 minutes. Add in the chicken and cook thoroughly. Remove from pan.
While the pan is still hot, add in the brown sugar, soy sauce, white vinegar and honey. Allow to cook, stirring constantly, until thicken. Should take about 5 minutes to thicken up.
Toss the chicken back into the pan and coat with the teriyaki sauce. Allow to warm the chicken through. Remove from heat, add the sesame seeds and enjoy!
Be sure to check out these other great one pot/pan dinner ideas!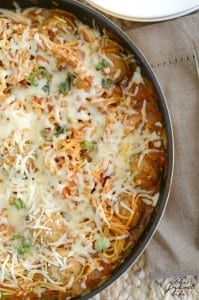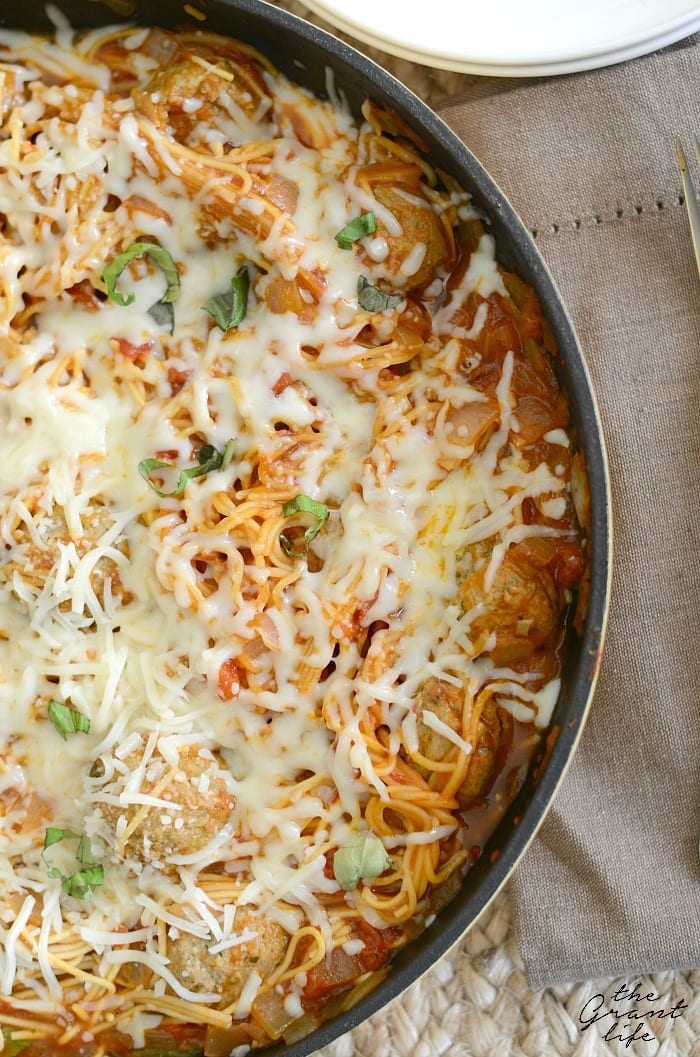 One pot spaghetti and meatballs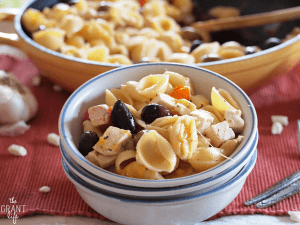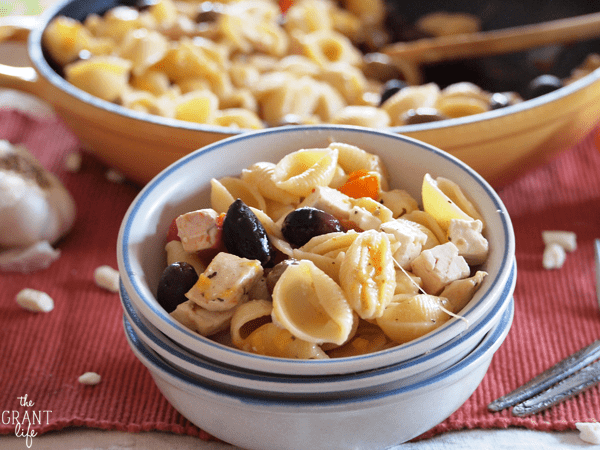 Like it? PIN IT!