A hearty breakfast full of eggs, tortillas and chorizo.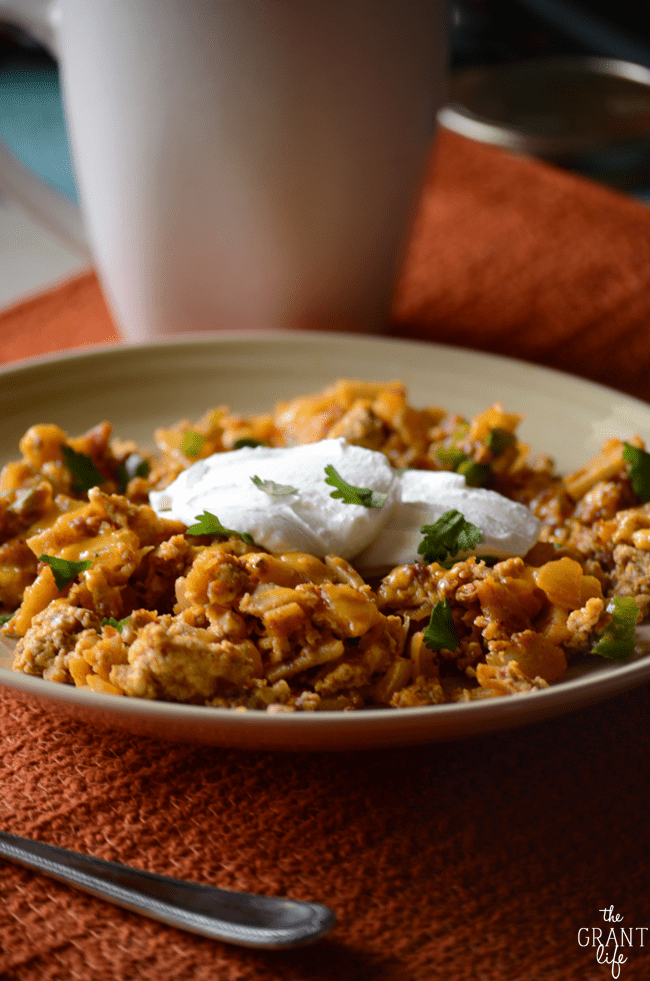 We had Ryley's birthday party this weekend. I'm going to give you one guess what the birthday party theme was. Did you guess Shopkins? Because that would be correct. My Shopkins obsessed little lady had a Shopkins themed birthday party. And when I say that was the theme, I mean we decorated with a pre-made banner from the website, a Cheeky chocolate cake and a purple unicorn pinata. Nothing fancy. At all.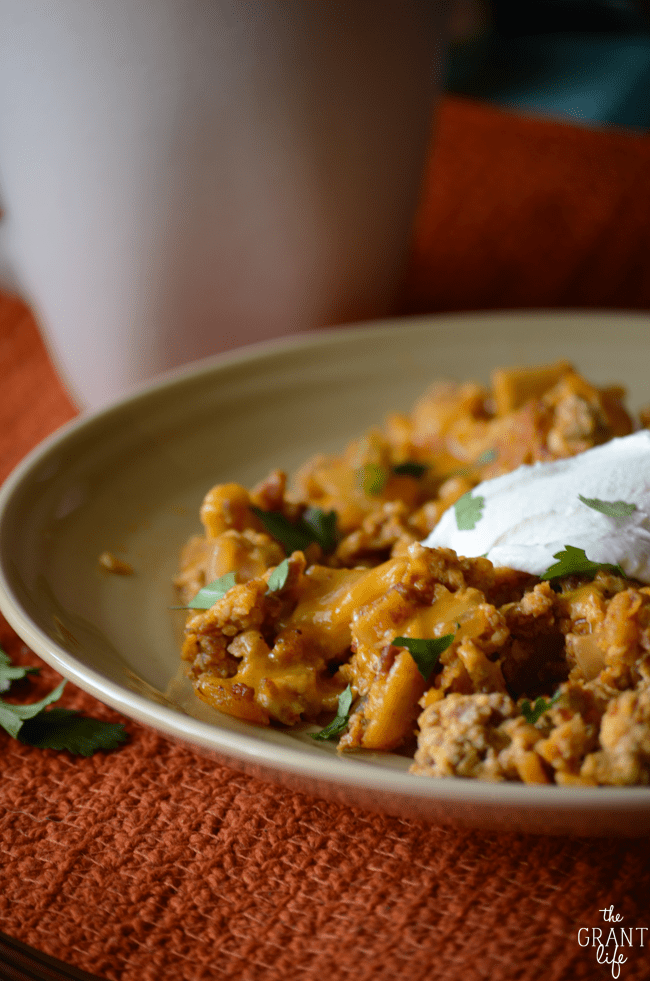 Ryley walked in and saw the Shopkins banner and was SO excited. She started naming all of the little figures on the banner before she even said hi to anyone. She sat down and declared that she "love it all. Everything was perfect". All because of one banner and one cake. (She didn't even know about the pinata at this point.)
We had ordered a bounce house for the party hoping to toss all the kids outside to jump jump. But it was rainy and cold on Saturday so we had to cancel. I'm not sure who was more disappointed – the kids or me.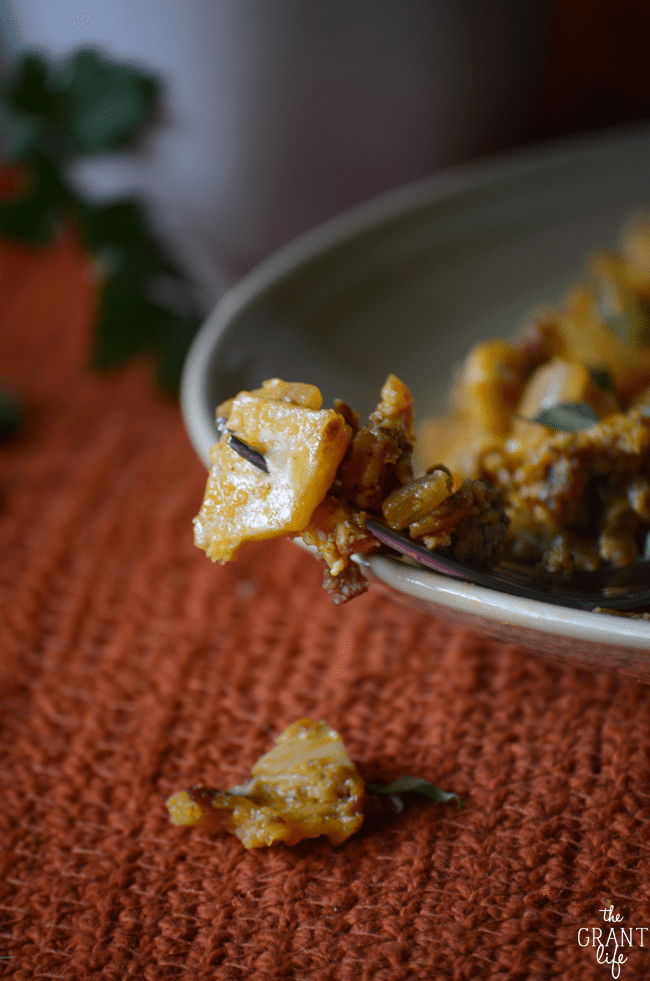 I made a quick change of plan and decided the kids would color or paint and play with play doh instead. Something easy and with things we already had on hand. When the Ryley's friends showed up, they all bee-lined to the play room. No one wanted to color, they were all too busy playing with toys. One little boy even said "Just call me when there is cake." Well, ok buddy. We can do that.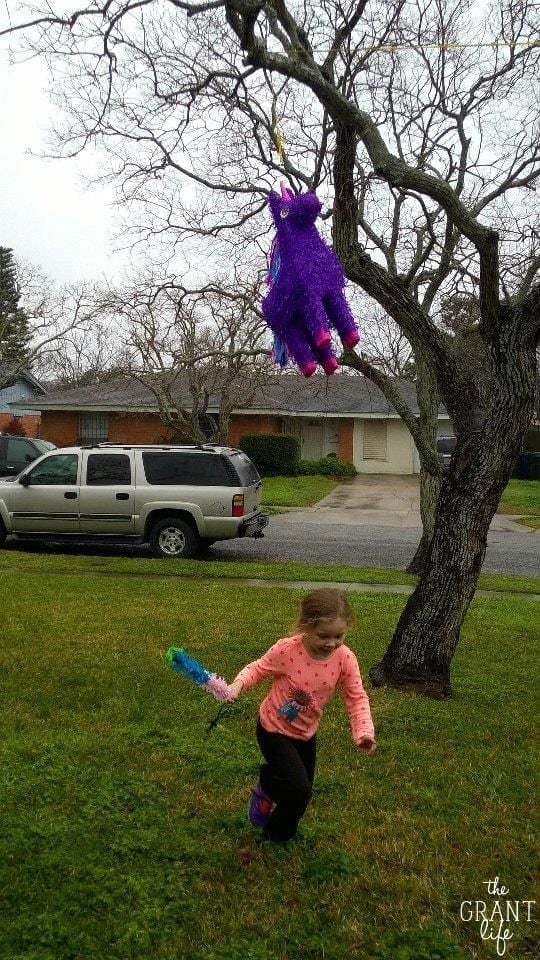 After hotdogs, hamburgers, mac and cheese, potato salad, chips, fruit and one Cheeky chocolate cake later, it was time to hit the pinata. We had bought it earlier that day and filled it to the brim with candy and little toys. It said it would hold 5 pounds of stuff, but I think my mom put closer to 8. It was one full unicorn. We let the birthday girl start the pinata party and worked our way up to the bigger kids.
It was so fun to watch them all whack at the pinata. Even the little ones got into it. After a few rounds, we let the biggest kid bust him open and set the kid free to collect all the candy. I should have apologized to the parents for the amount of candy and toys they went home with.
After everyone left, Ryley said that it was the "best party ever and ever". It must be good to be five.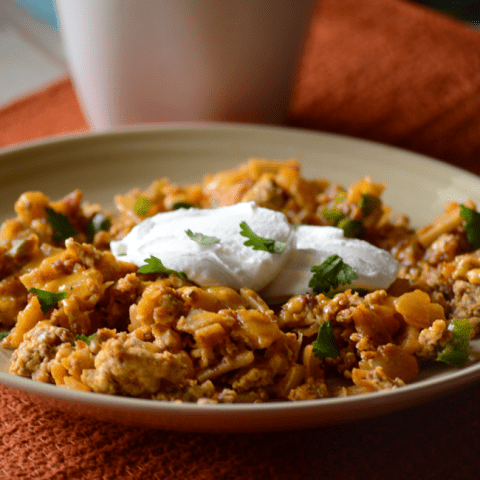 Migas
Ingredients
5 eggs
1-2 links of chorizo sausage
1 jalapeno, deseeded and diced
2 corn tortillas, cut into small pieces
1 medium onion, diced
sour cream
cilantro
Instructions
Saute the onion and jalapeno until soft and fragrant.
Add the chorizo sausage and cook thoroughly, about 3 minutes.
Crack the eggs onto the sausage, onion mix scramble in pan. Continue to cook until the eggs are fluffy.
Top with sour cream and cilantro.
Enjoy!
Like this easy recipe? Be sure to check out:
And be sure to sign up for our recipe updates! I'll send you free recipes right to your inbox!