I feel like I should say something about it being Monday – but you already know its Monday.  You know we all have a  mutual dislike for the anti-weekend day and you know I like to whine about it.  So Im going to skip all the boo-hoos and the pouting and jump right into our menu.  Because its Monday and I can.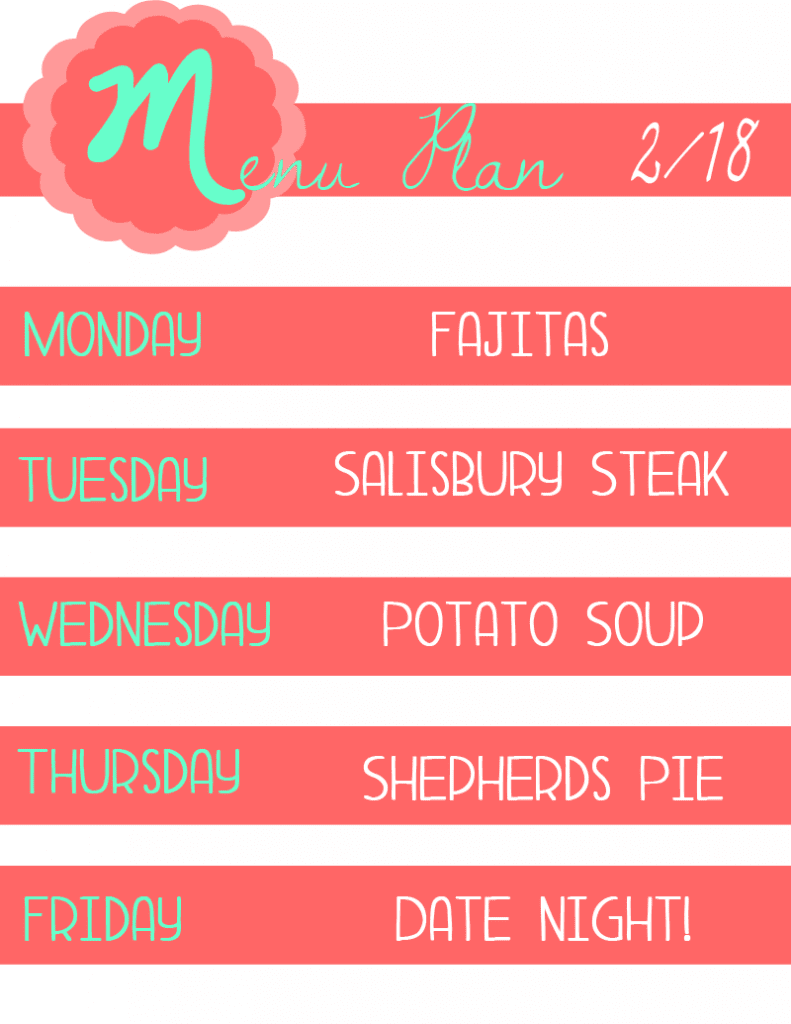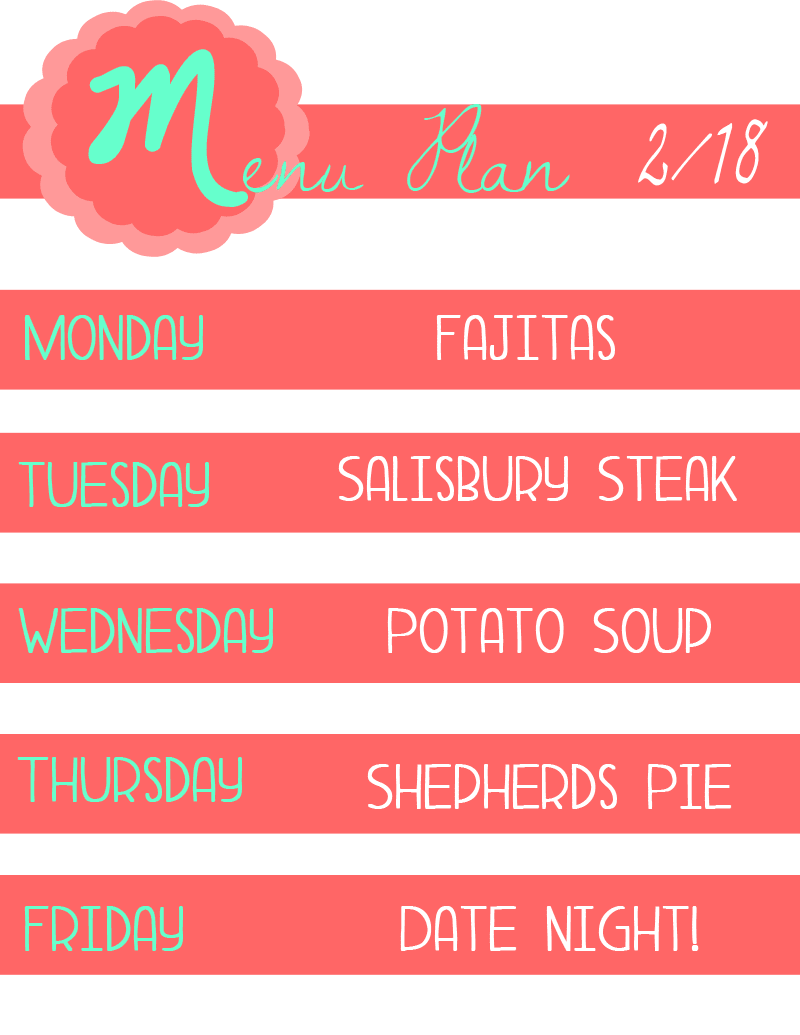 Oh hey there date night!  SO happy to see you on the menu this week!  [See how Friday made me perk up?]
Date night means two things – I don't have to cook, and I get to spend an evening with my husband.  Duh, right?  Well this date night is a group date with my besties from high school and their significant others.  [Who still put up with me to this day.  True story.]  I like date nights.. I love group date nights.   We get to talk about things other then our [adorable and angelic] kids and we dont have the awkward silence.  You know the one.  Where you've talked about the kids and the house and now what?  Yea.  That.  If you've ever had the 'silence' try group date night instead.  Trust me here.  You might not want to go on solo date night ever again.  Slight exaggeration, but you catch my drift.
What are yall eating this week?  Anything good?  If you have a menu or a yummy recipe leave the link the comments.  Ill be sure to check it out!  [Ps.. grab this menu printable if you like!]