Take the guess work out of what to serve at your next get together. These meatball slider kebabs are fun and beyond easy!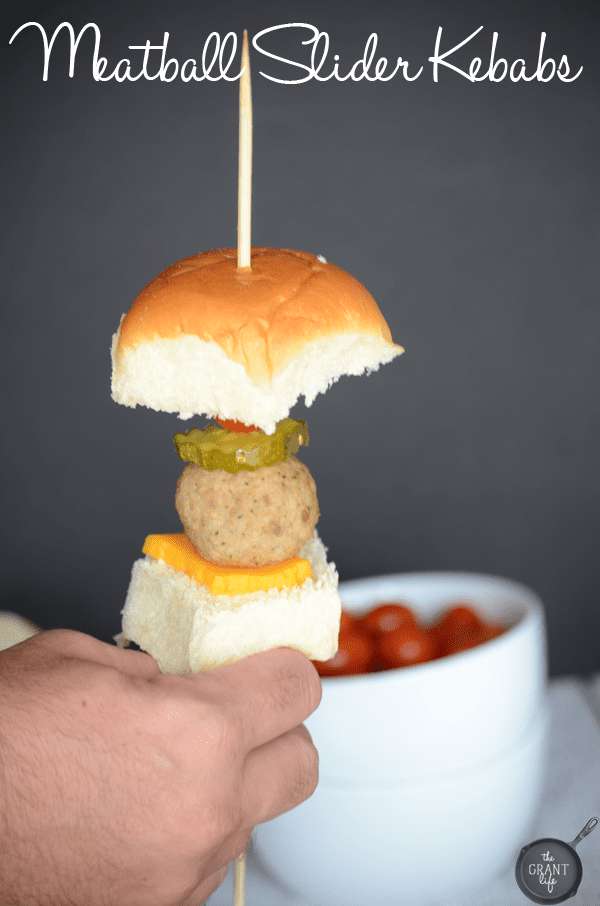 I'm going to share a few things with you today. [One being this beyond easy meatball slider kebab recipe.]
I spent the whole week in Austin house hunting. Good news – we have a house!
Better news – its 15 minutes from Ikea!
It had been awhile since I had gone to Ikea. When I got there I saw a kids section up front and a mom that looked like she was dropping off her kid.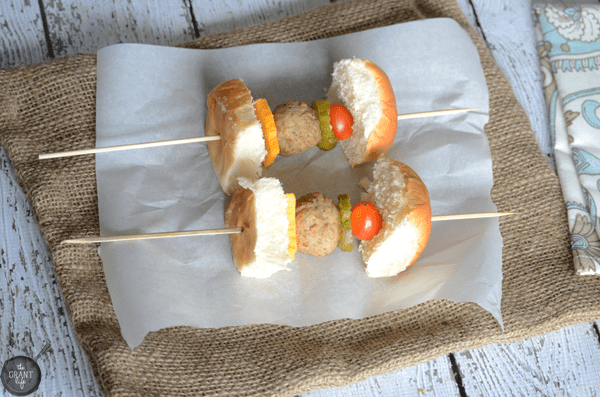 First share of the day – you can drop your kids off at Ikea to shop!
And I'm sure some of yall knew that.. but I didn't! I don't think I've signed a piece of paper faster then when I was dropping them off.
I got my little cart and headed around the store. After I called my mom and whispered in the phone "Ikea has a mini daycare!"
I shopped.. WITHOUT KIDS!
Oh it was amazing.
I took pictures of things I wanted to show Ryon, I touched breakable things, I texted without having to wrangle a kid off a display.
Heaven.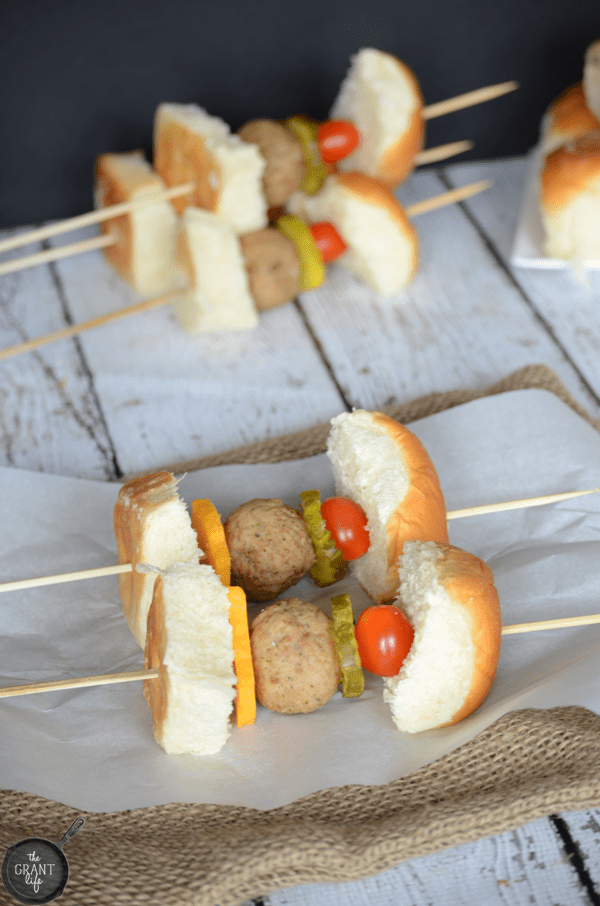 And then as I was making my way to the checkout I heard my name being called over the intercom.
Ugh.
Second share of the day – my kids got kicked out of said mini daycare for failing to follow the safety rules.
Ryley jumped in the ball pit and hurt her foot and Avery was running.
They will watch your kids for an hour and I got 35 minutes before I got called.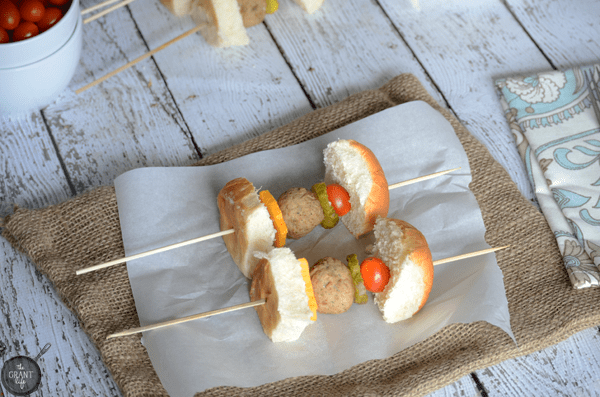 I rounded up my misfit kids and took them to the Ikea cafe. For meatballs of course.
Ryley now calls Ikea the meatball store. Which is fine because they are delicious.
I'm sure living 15 minutes from the store we will eat our fair share of meatballs.
Third share of the day – I'm going to bring them back to Ikea mini daycare and hope its a different lady there to watch my misfits.
Shhh. Don't tell.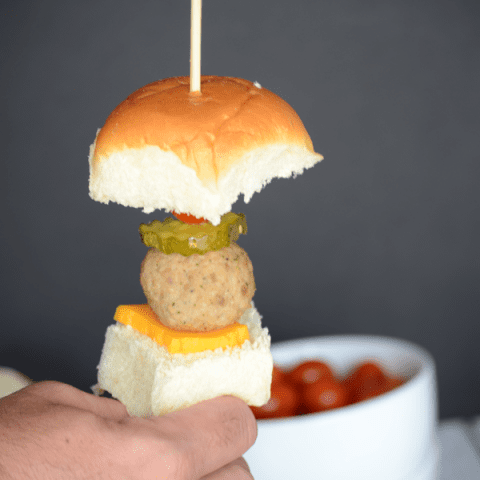 Meatball Slider Kebabs
Ingredients
12 meatballs [homemade or store bought], cooked
1 package Kings Hawaiian rolls
pickles, tomatoes and cheese [or other toppings]
Instructions
Layer your skewers with a bun, cheese, meatball, pickle, tomato and the other bun.
Enjoy!
Nutrition Information:
Amount Per Serving:
Calories:

2946
Cholesterol:

908mg
Sodium:

1508mg
Carbohydrates:

20g
Fiber:

4g
Sugar:

5g
Protein:

265g
Like this recipe? Be sure to check out: