Need a boost of energy? These no-bake lactation bites are what you need!
Hey friend! I'm here today to tell you how these lactation bites saved my life. And yes, I am being dramatic but for good reason. (Not really. I'm just normally dramatic.) While we were waiting for Ryder to make his appearance I started doing some research on lactation cookies. With my two older kiddos I wasn't able to breastfeed very long. Maybe a month or so with each of them. Looking back it was lack of education on my part. But I wanted to be prepared for the new baby so I looked into lactation cookies to help with milk supply.
While looking through the recipes I saw a few common ingredients – brewers yeast, rolled oats and flaxseed. (These are affiliate links to the products I used.) I grabbed the rolled oats and flaxseed from my local grocery store but had to buy the brewers yeast on Amazon.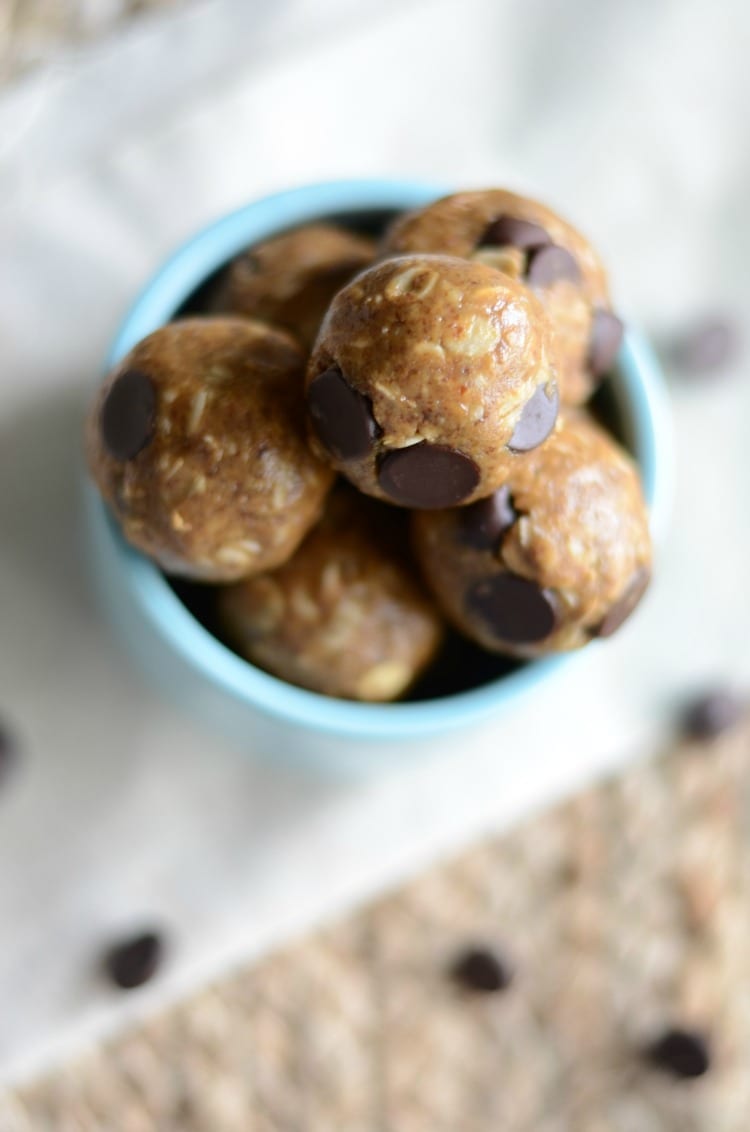 While I was making a double batch of How Sweet Eats lactation cookies, I started thinking about post-delivery hunger. I knew the hospital wasn't going to let me eat anything so I wanted to pack some snacks for after the baby was born. I had made energy bites before so I decided to toss in the milk making ingredients found in all the lactation cookies. I made a double batch of the energy bites and left them in the fridge for snacking.
When we were heading to the hospital I grabbed a bag of the bites and tossed them in my bag.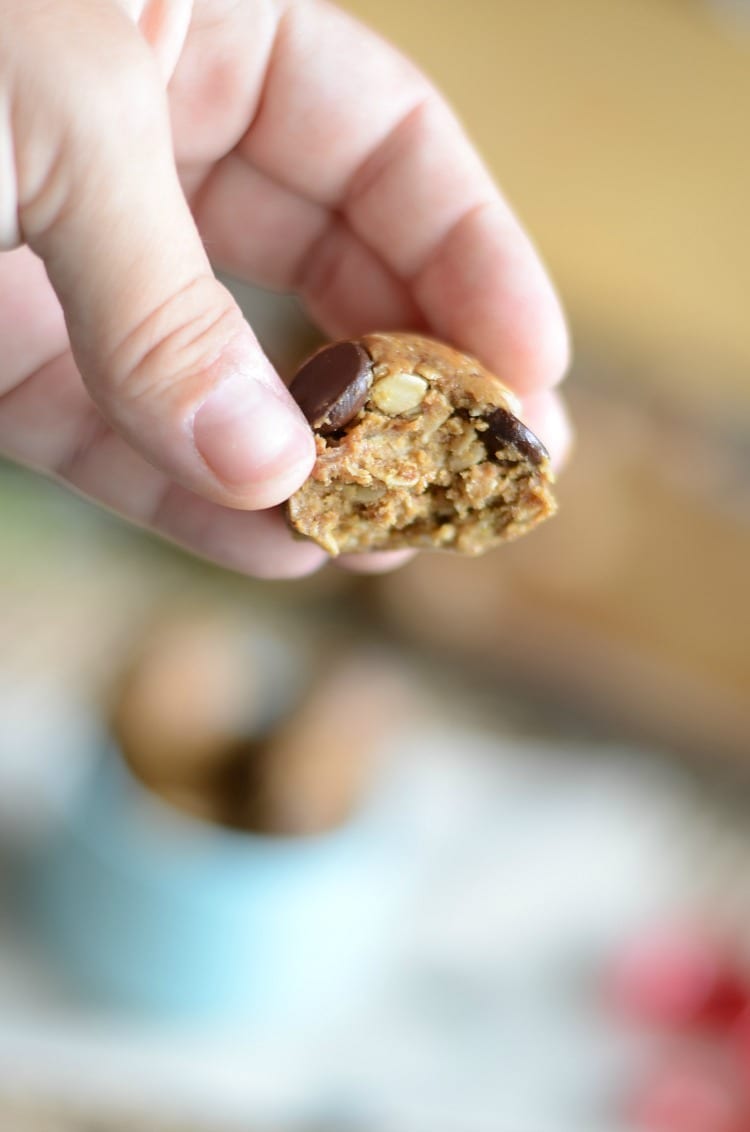 Best.. idea.. ever!  After Ryder was born I was SO HUNGRY.  I knew I couldn't order food til I was moved to postpartum so I snacked on my bites.  They were such a life saver to have.  I recommend every new mom pack snacks in there hospital bag and these no-bake lactation energy bites were perfect.
Also, if you are worried about the ingredients that make these bites "milky", feel free to omit them. They are a great snack for everyone. And yes, they really do help with milk supply! I eat 2 bites a day and can tell a difference when I haven't had one.
If you are interested, I created a nursing log printable to go along with these lactation bites. I used one for all three kiddos and it helped me see how long they nursed each day. You can grab it below.

Be sure to check out these easy lactation recipes as well! There are more yummy ways to help naturally increase your milk supply.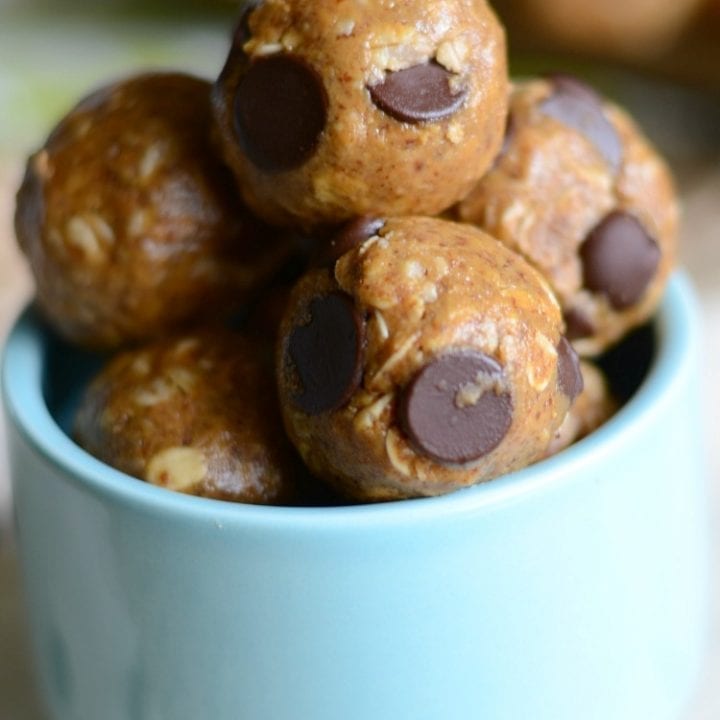 No-bake lactation energy bites
A delicious way to increase your milk supply AND energy levels!
Ingredients
2 cups rolled oats
2 tablespoons brewers yeast
1/2 cup ground flaxseed
1/2 cup honey
1 cup peanut butter
1/2 cup dark chocolate chips
1 teaspoon vanilla
3 tablespoons coconut oil
Instructions
In a large bowl combine the oats, brewers yeast and the flaxseed.
Mix in the honey, peanut butter, vanilla and coconut oil.
Fold in the chocolate chips.
Press and roll into balls.
Enjoy!
Notes
Will keep for up to two weeks in a sealed container in the fridge.
Use cooking spray to coat your hands before rolling into balls.
Nutrition Information:
Yield:

20
Serving Size:

1
Amount Per Serving:
Calories:

200
Total Fat:

12g
Saturated Fat:

4g
Trans Fat:

0g
Unsaturated Fat:

7g
Cholesterol:

0mg
Sodium:

65mg
Carbohydrates:

20g
Fiber:

3g
Sugar:

10g
Protein:

5g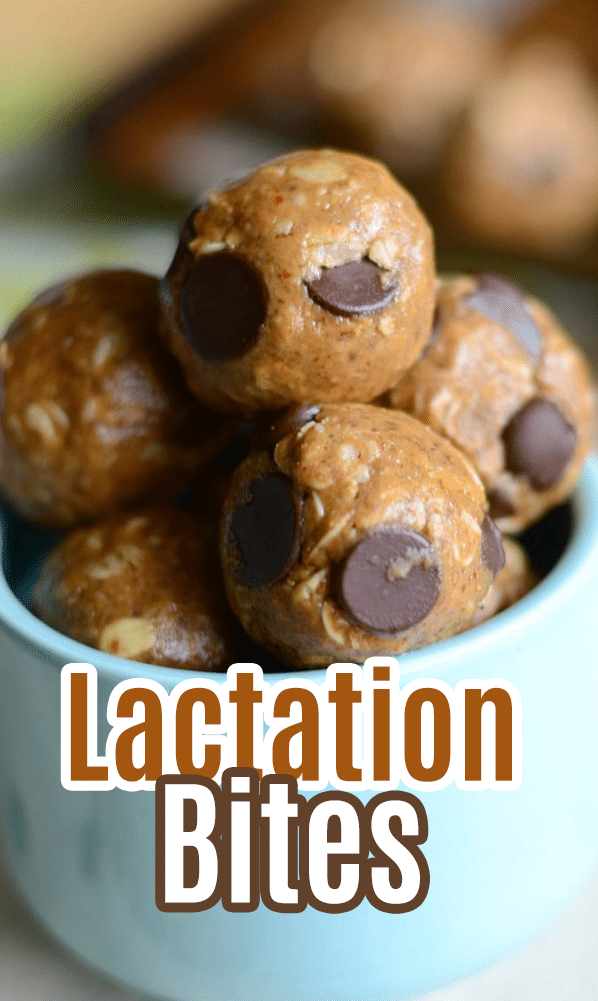 Lactation recipes to try
Looing to up your milk supply? Try these easy lactation recipes!
Monster lactation cookies that are full of peanut butter and chocolate chip goodness!